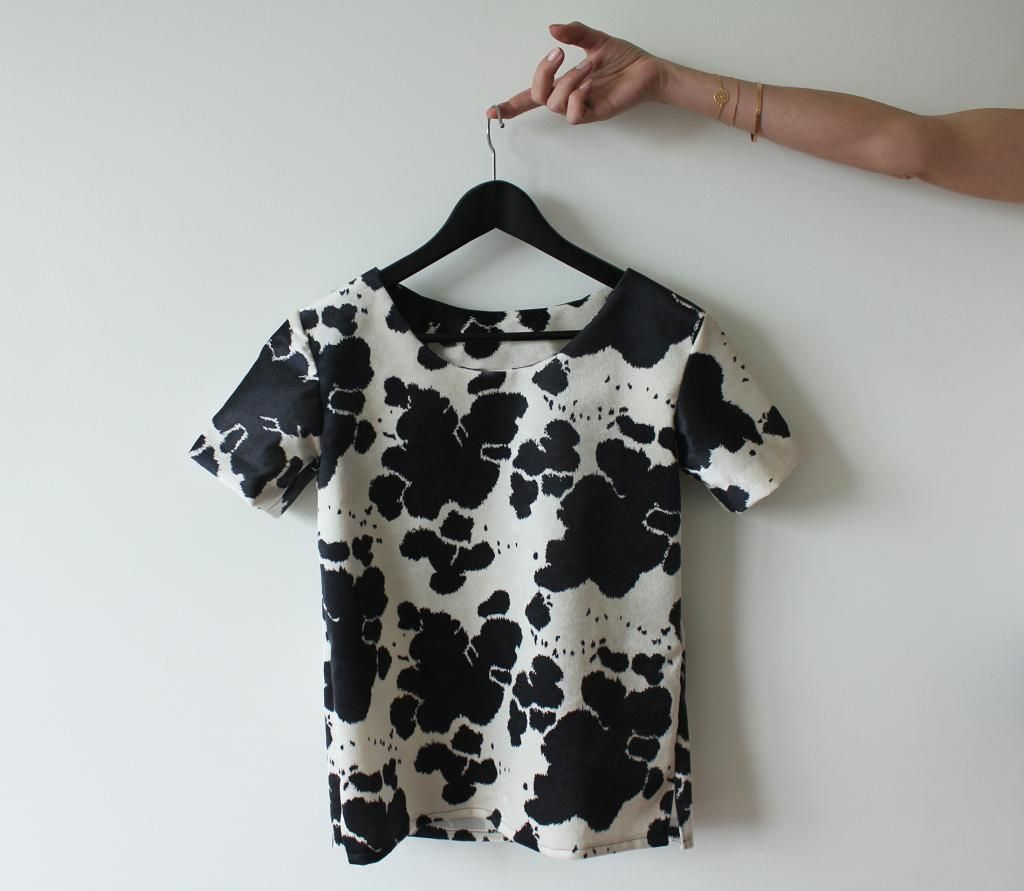 The shift top has got to me one of my favorite garments right now, and ever since
Givenchy Pre-Fall 2013
happened I've had an affinity for the cow print. Over Easter I combined the two using a fabric that looks like the baby of a cow and a dalmatian (the cowmatian). Cow print has been popping up frequently in
clutches
and
lightweight shorts
as well since last year, and my leftover fabric might make its way into a basic zippered pouch in the coming days.
INSPIRATION:
In terms of method this was basically a repeat of
this top
, with a couple minor changes.
TOOLS: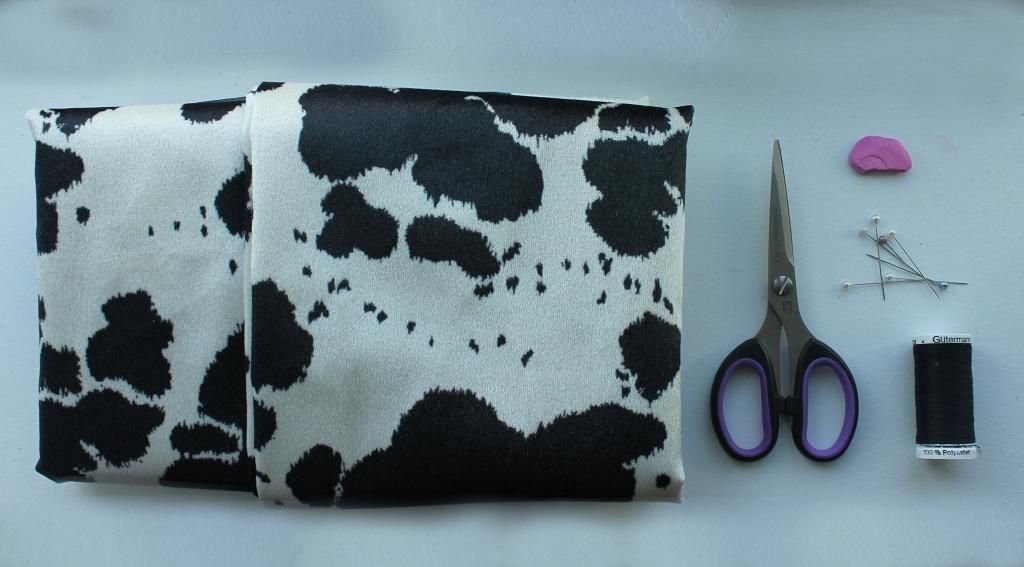 Fabric (about 1.5 m) ǀ Scissors ǀ
Pins
ǀ Thread
ǀ Fabric marker
ǀ Sewing machine or needle
When tracing the fabric, I made the sleeves slightly shorter and more narrow than in the previous top.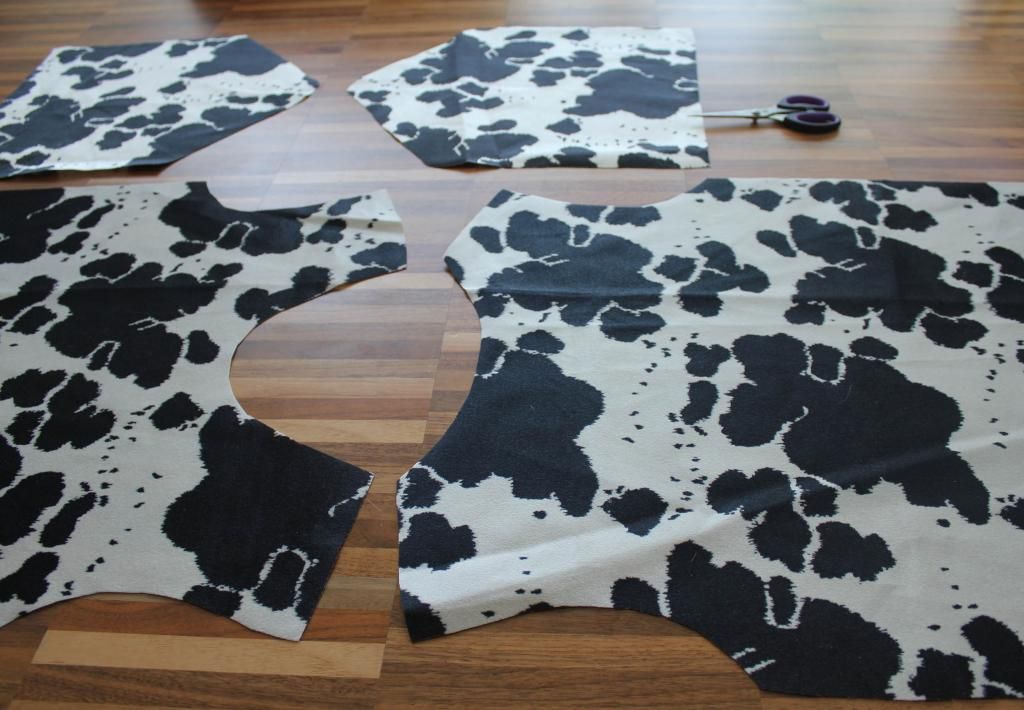 When at step III, after sewing the shoulder seams, I pressed the seam allowance flat on the inside, and added a straight stitch to both sides of the seam on the right side to create the look of a flat fell seam.