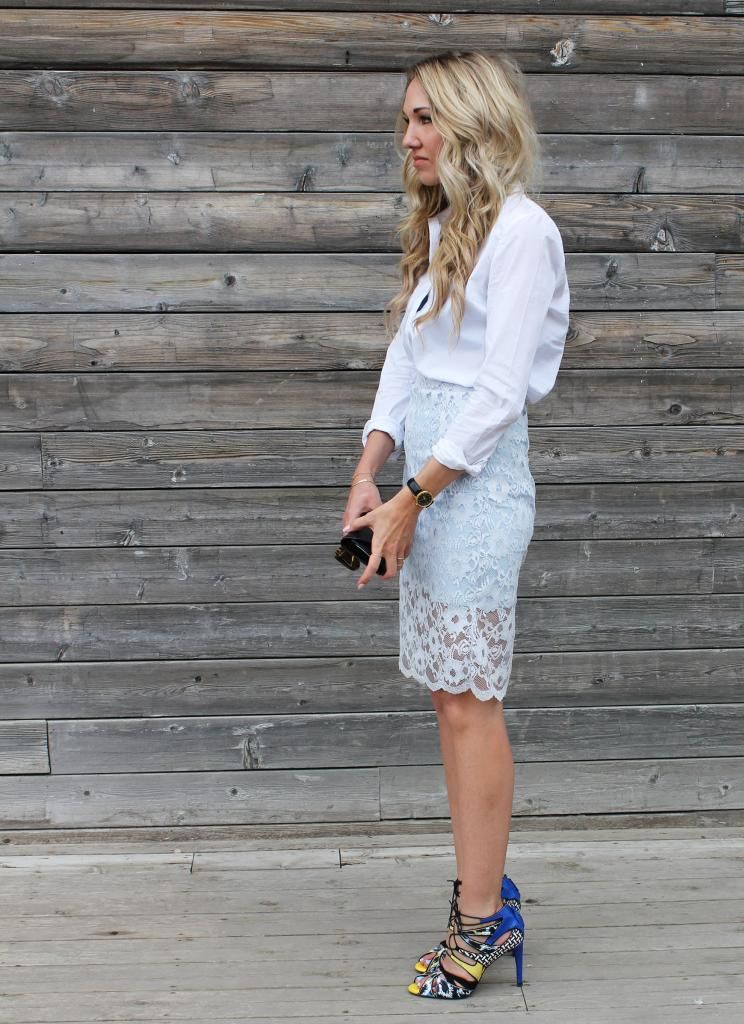 I listed some of my favourite fashion inspiration from Spring/Summer 2014 catwalks
a couple moths ago
. Since then the
Burberry Prorsum lace skirts
have steadily been growing into an obsession in my mind. Finding the perfect lace is surprisingly difficult though, but after a couple of hours and 3 fabric stores I finally settled for this one.
TOOLS:
Jersey for the lining (I used 1.3 m) | Lace with some stretch to it an preferably a pretty edge (used 1 m) | Invisible zipper in matching color | Scissors | Pins | Sewing machine & Thread | Measurement tape
I.
Measure the desired length of the skirt, cut two identical pieces with width calculated at approx. your hip circumference at widest point divided by two, plus 6cm for seam allowances. Cut the other piece in half in terms of width (this will be the back piece and will need a zipper in the middle).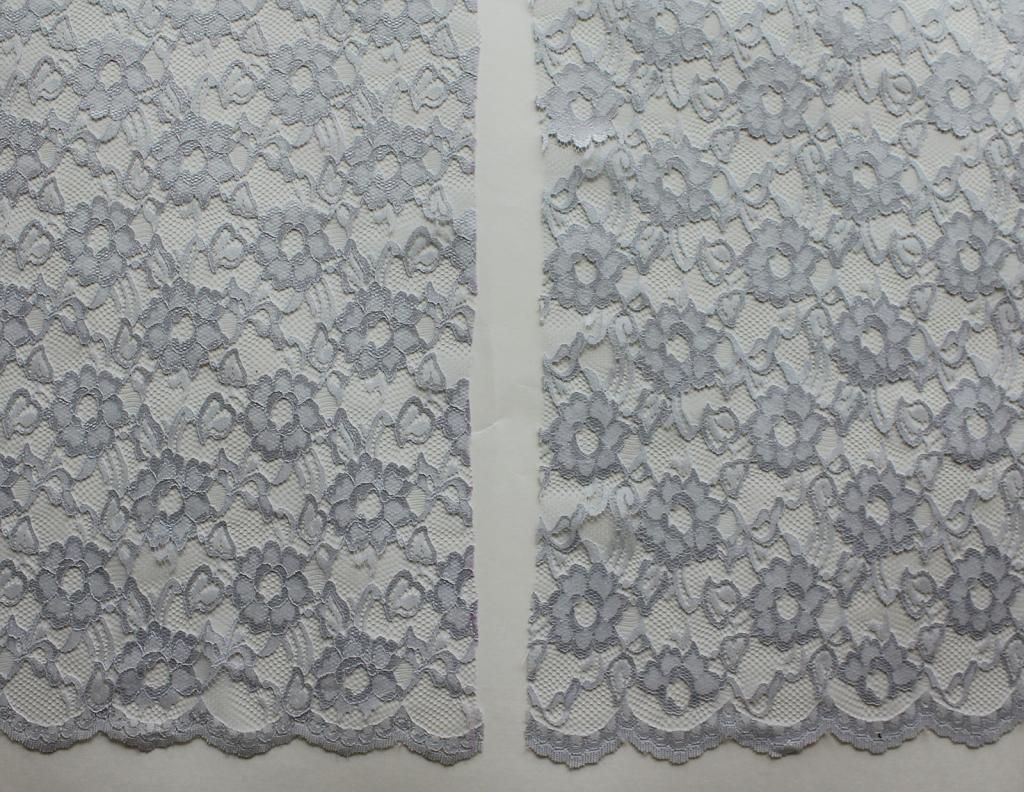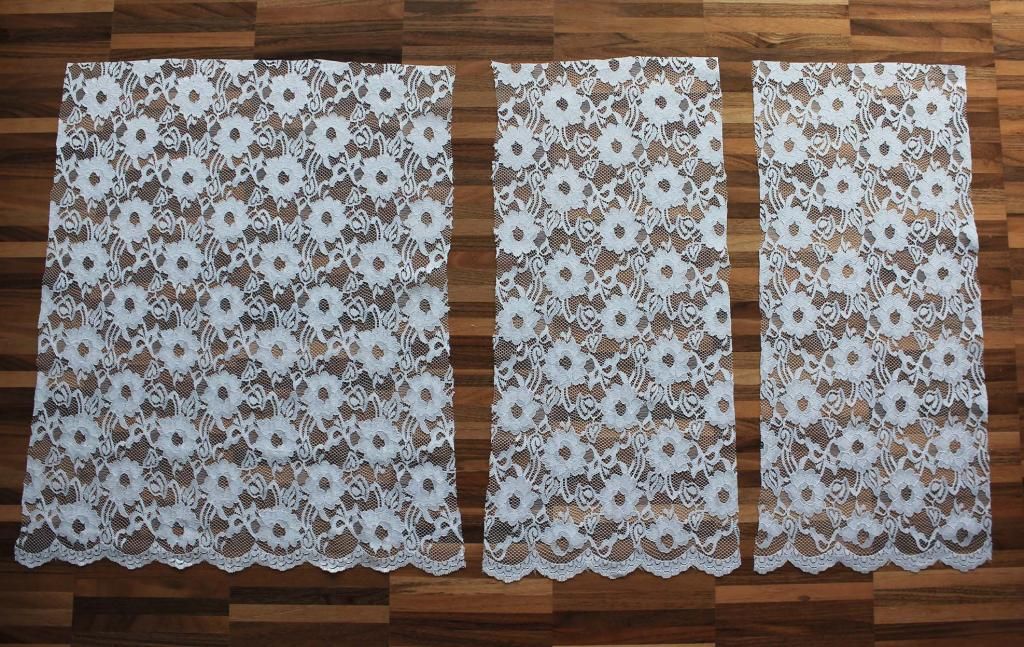 II.
Fold the two identical pieces in half in the middle, and pin to prepare for sewing darts. Do the same for the front piece; fold over as shown below at 1/4 of the width, creating folds to sew 2 darts at identical distance from the middle.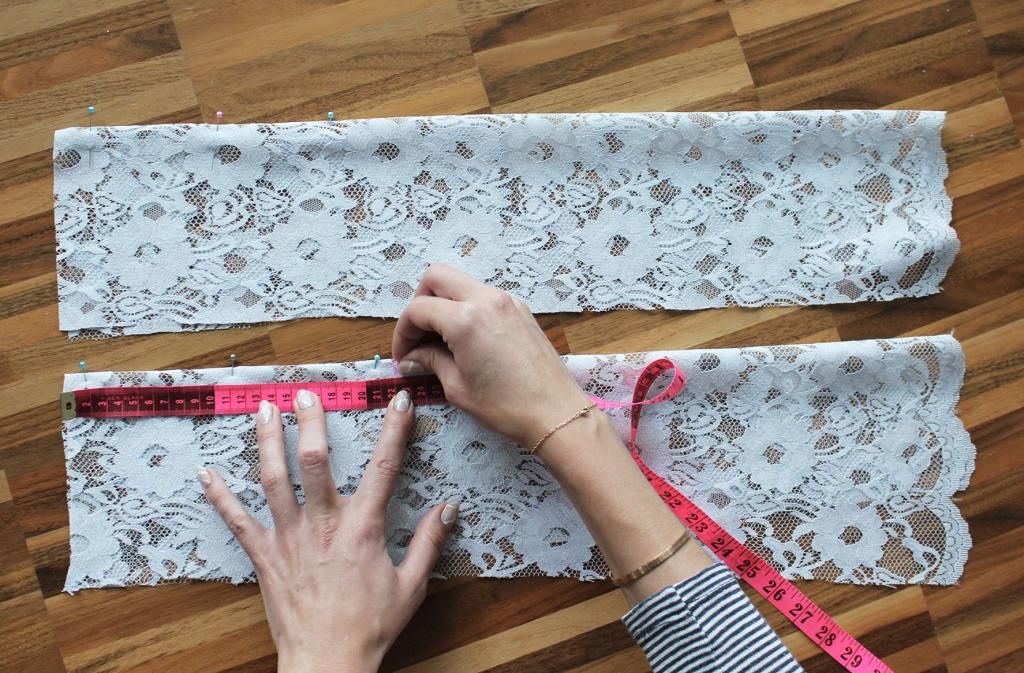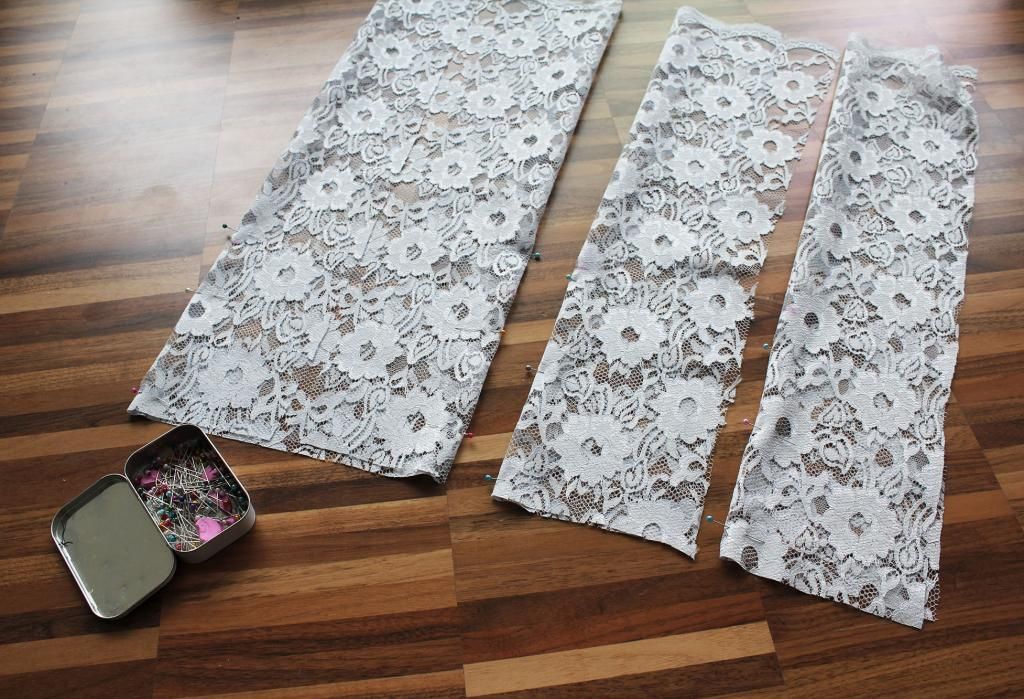 III.
Sew the darts using a straight stitch. I did about 15 cm long darts, starting with the stitch at about 1.5 cm from the edge of the fold and gradually meeting the fold at the end of the dart.
IV.
Pin the sides of the front and back pieces together and sew a straight stitch all the way down.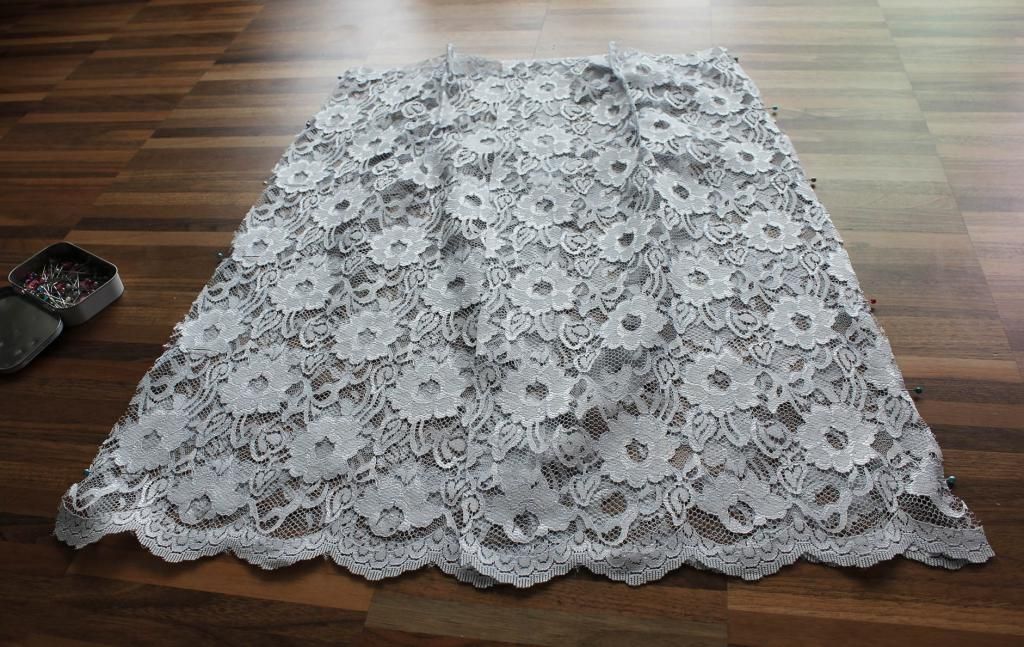 V.
Prepare to make your waistband. Depending on how much lace you have left, either take one piece of approx. 6cm in width and your waist circumference +4 cm in lenght and iron folding in half. Or take two pieces, pin together right sides facing, and sew along the long edge. Fold the seam inside and press with iron.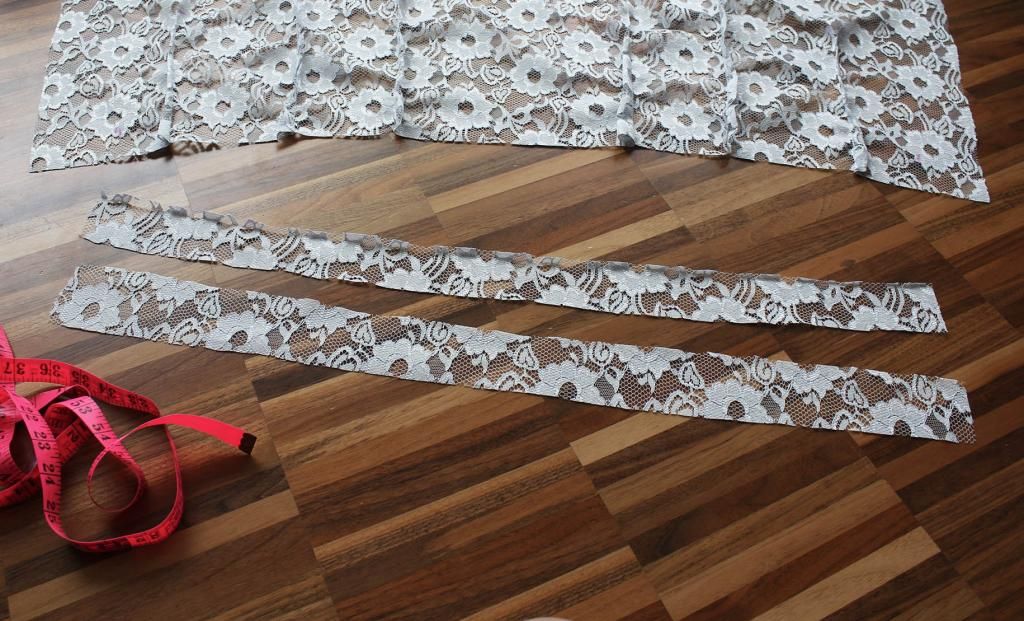 VI.
Pin the waistband onto the skirt and sew using a straight stitch. Cut off excess seam allowance.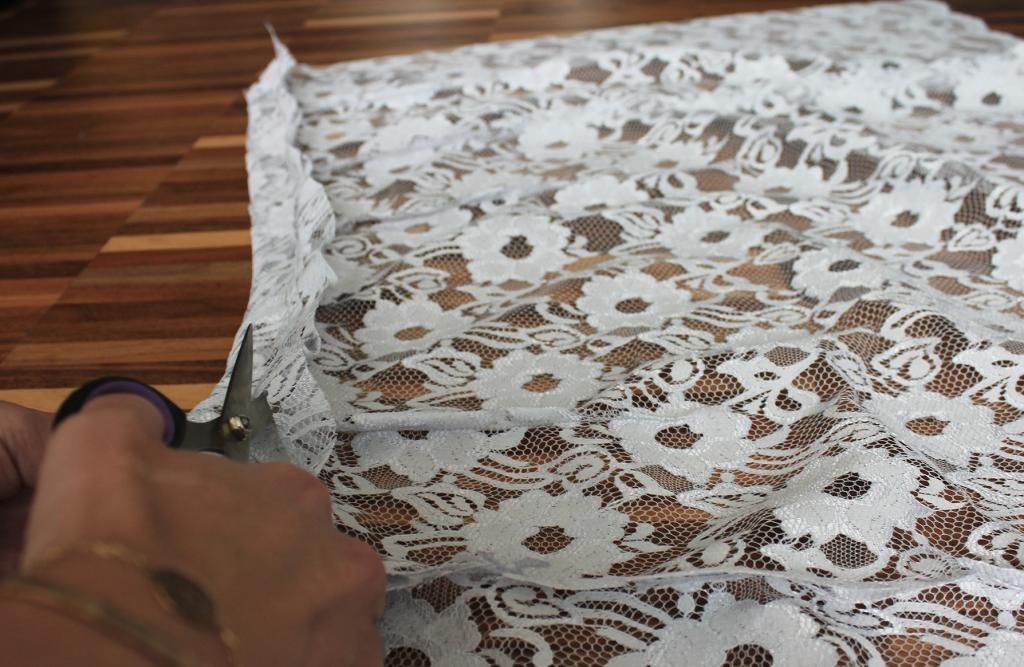 VII.
Attach the invisible zipper. There are plenty of amazing tutorials on sewing invisible zippers, like
this one
. Key is to iron the zipper first.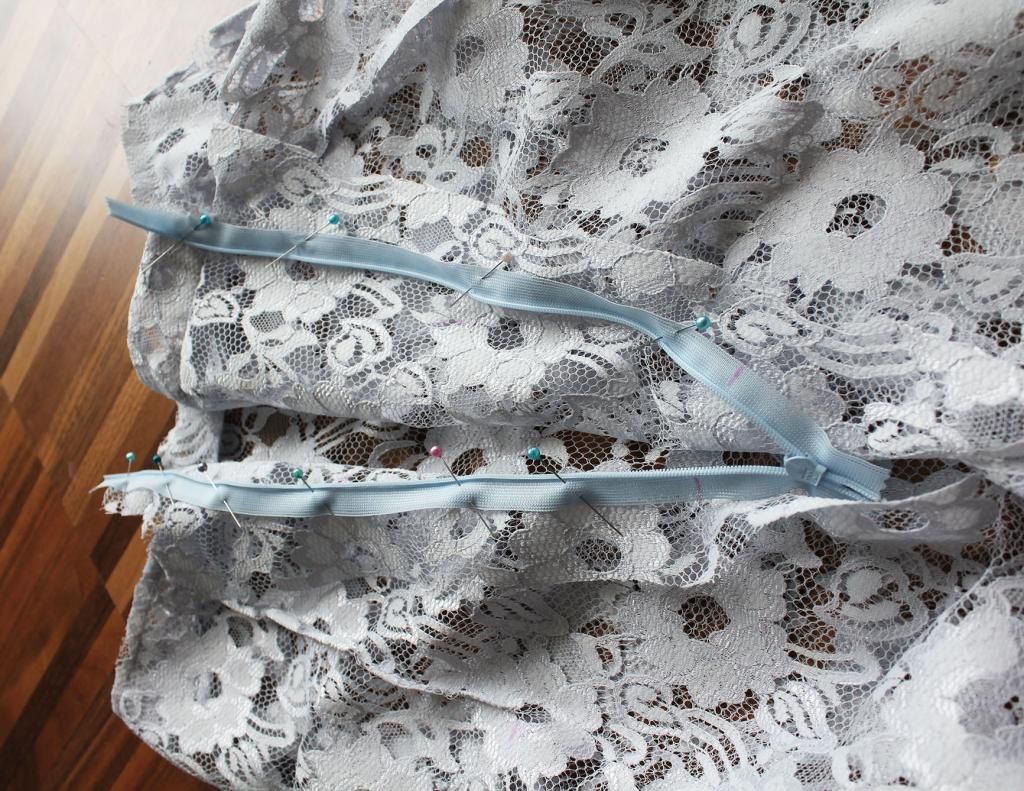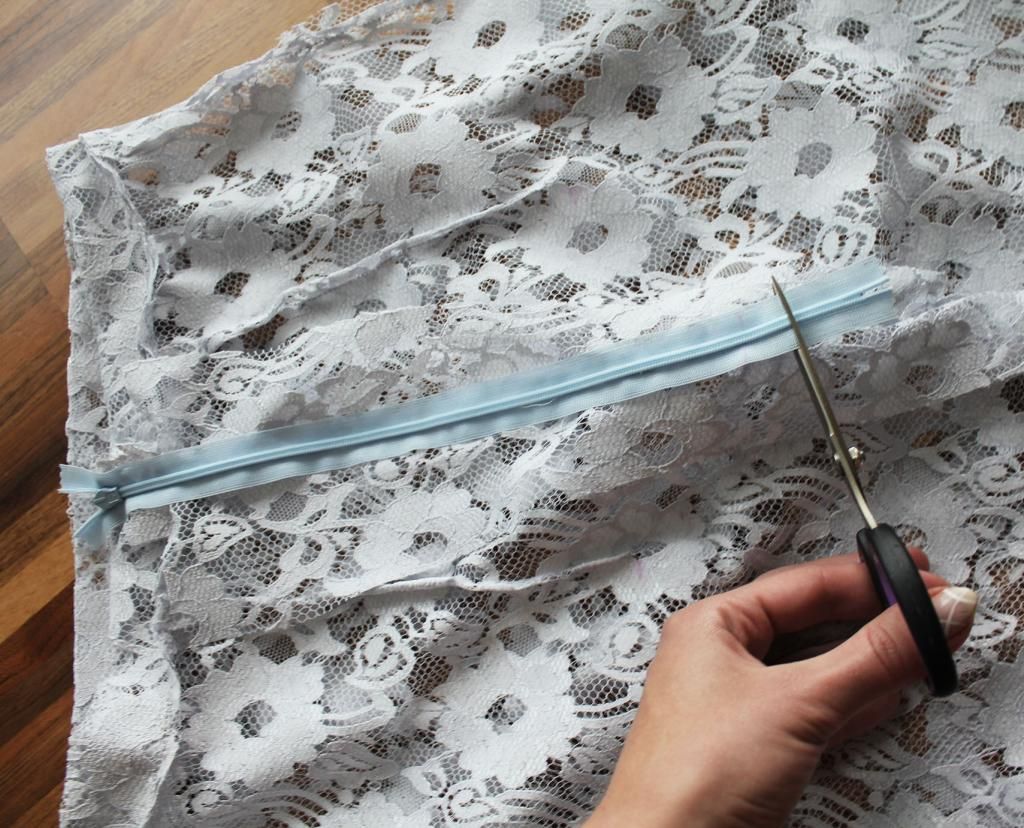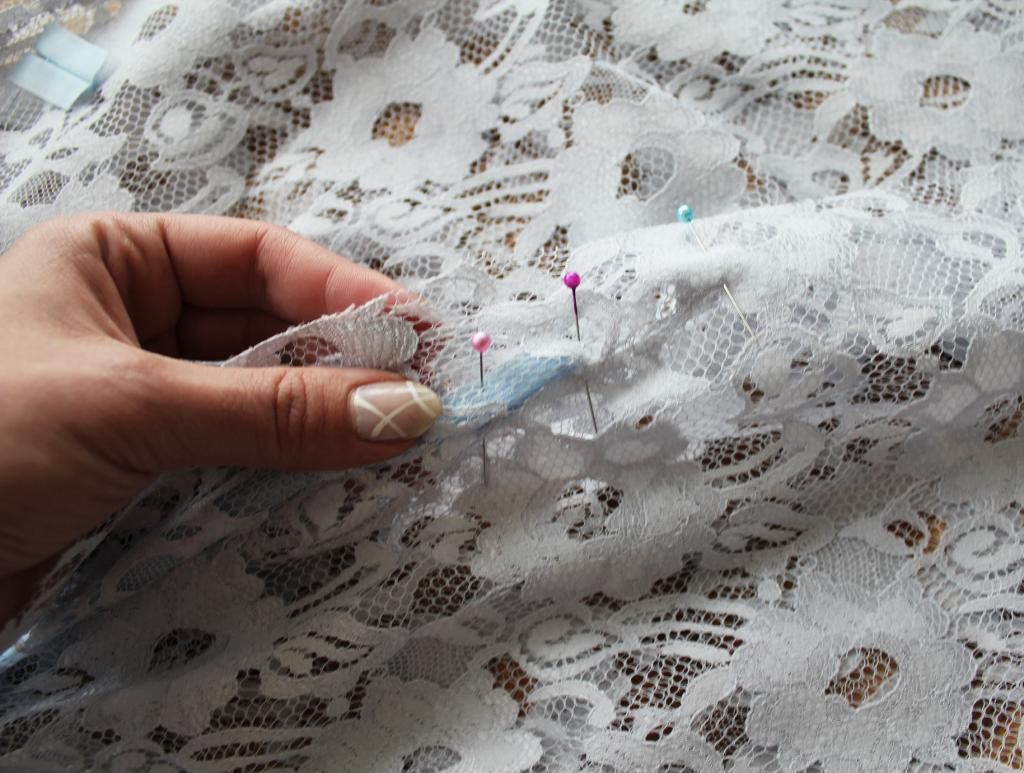 VIII.
Pin the back seam together, and leave an approx. 15cm slit, folding an about 1 cm seam on both sides of the slit. Sew the seams using a straight stitch.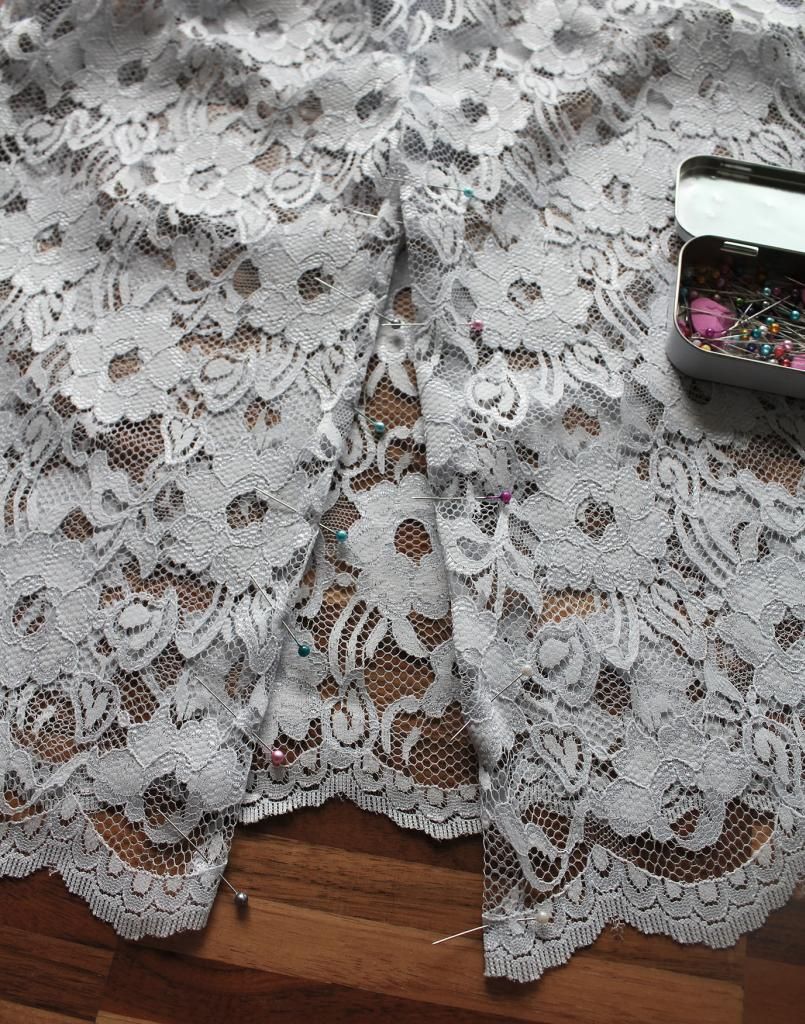 IX.
Finish off the zipper folding the ends and sewing flat.
X.
To make the lining, fold the jersey at a width that's about half of your hip circumference at its widest point. Jersey stretches so no need to leave a lot of allowance. Sew using a stretch stitch. Depending on your curves, you can adjust the form a bit to fit well and to avoid excess fabric and wrinkles.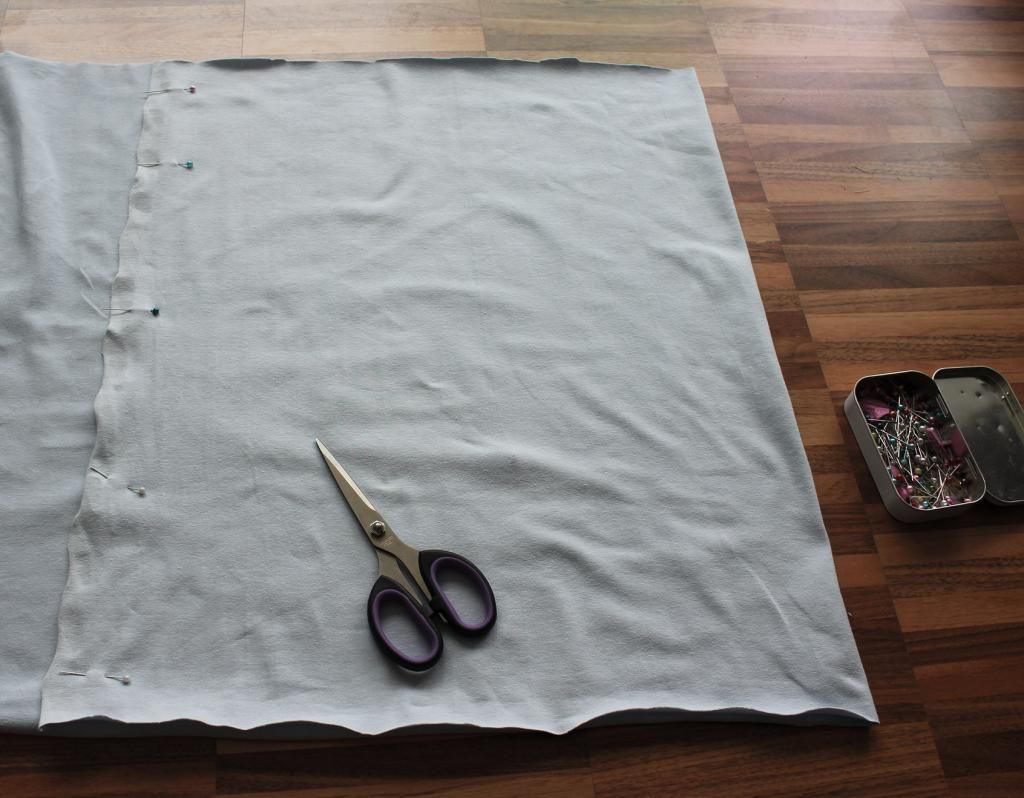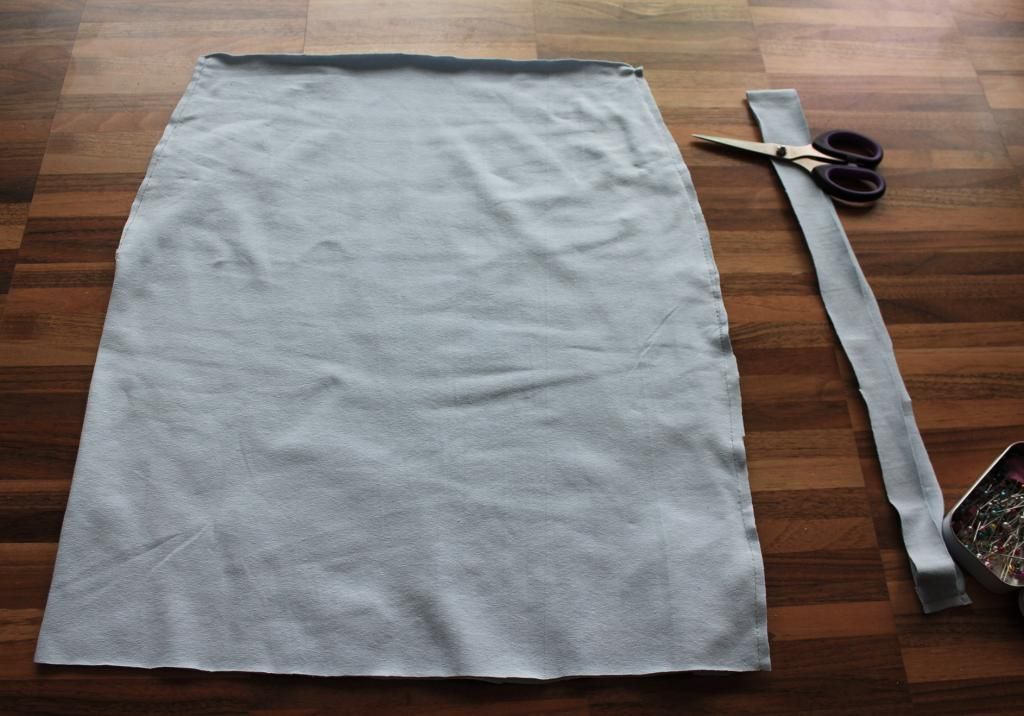 XI.
I specifically didn't attach the lining to the lace permanently, to be able to wear the skirt with no lining with high-waisted underwear only,
Burberry-style
.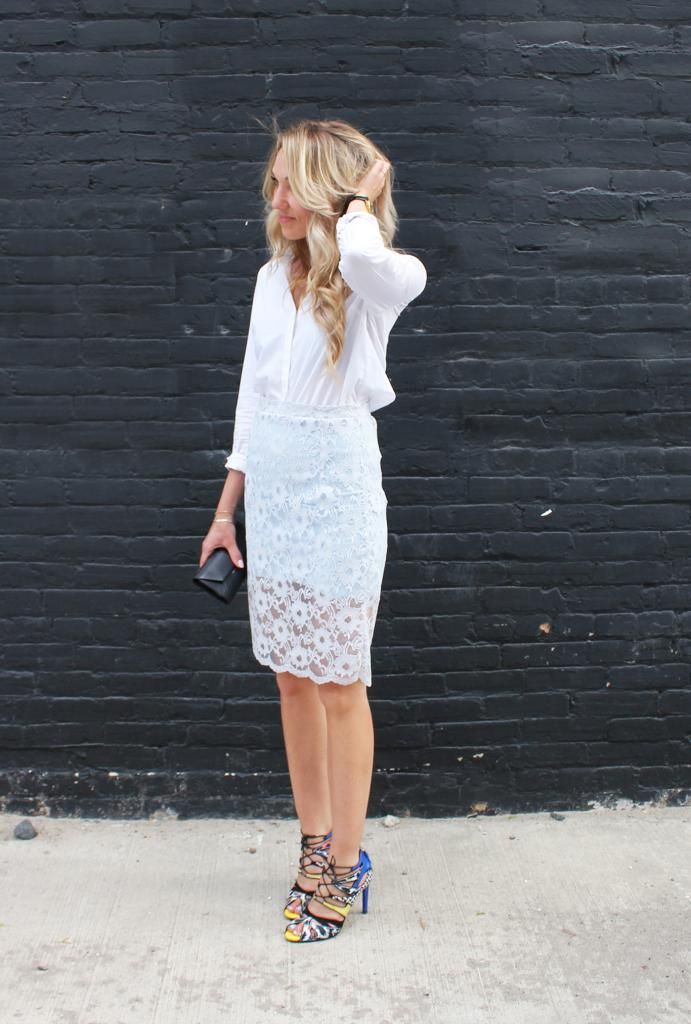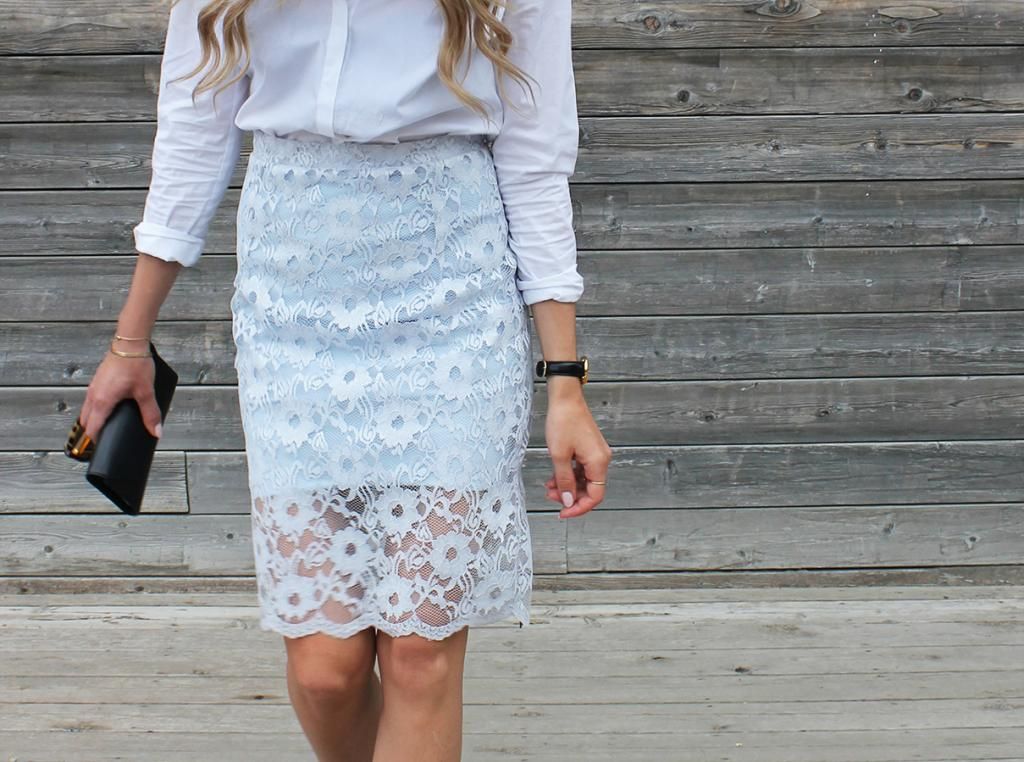 Skirt - Selfmade
Shirt - Topshop
Shoes - Zara
xo,
Julia