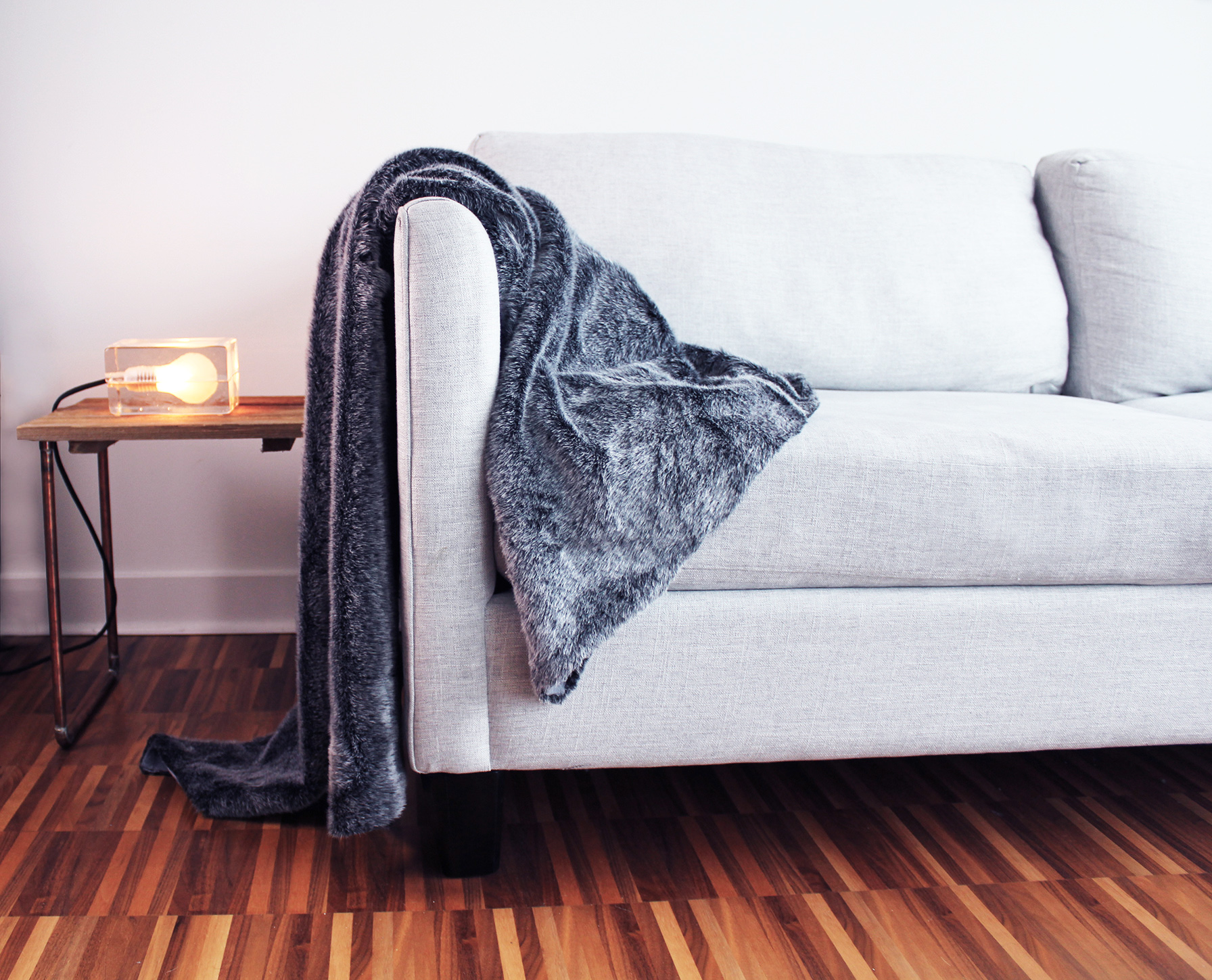 Selfmade throw, Harri Koskinen Block lamp, Selfmade table
Despite my Scandinavian origins, when winter rolls around I tend to turn into a cold-hating, thermostat-abusing seeker of warmth. I'm also
no stranger to the fun fur section
of my local fabric store and it was time the love and the need met.
The bonus is this project requires nada sewing and takes about 20 minutes to complete (If there's one tool that in my opinion solves most DIY challenges, it's hemming tape). If you need to cut the fur, make sure you have your vacuum handy,
there will be fur everywhere.
When cutting, first comb the fur away from the line you will cut along (to avoid snipping the hairs that are attached to the piece you want to keep).
TOOLS: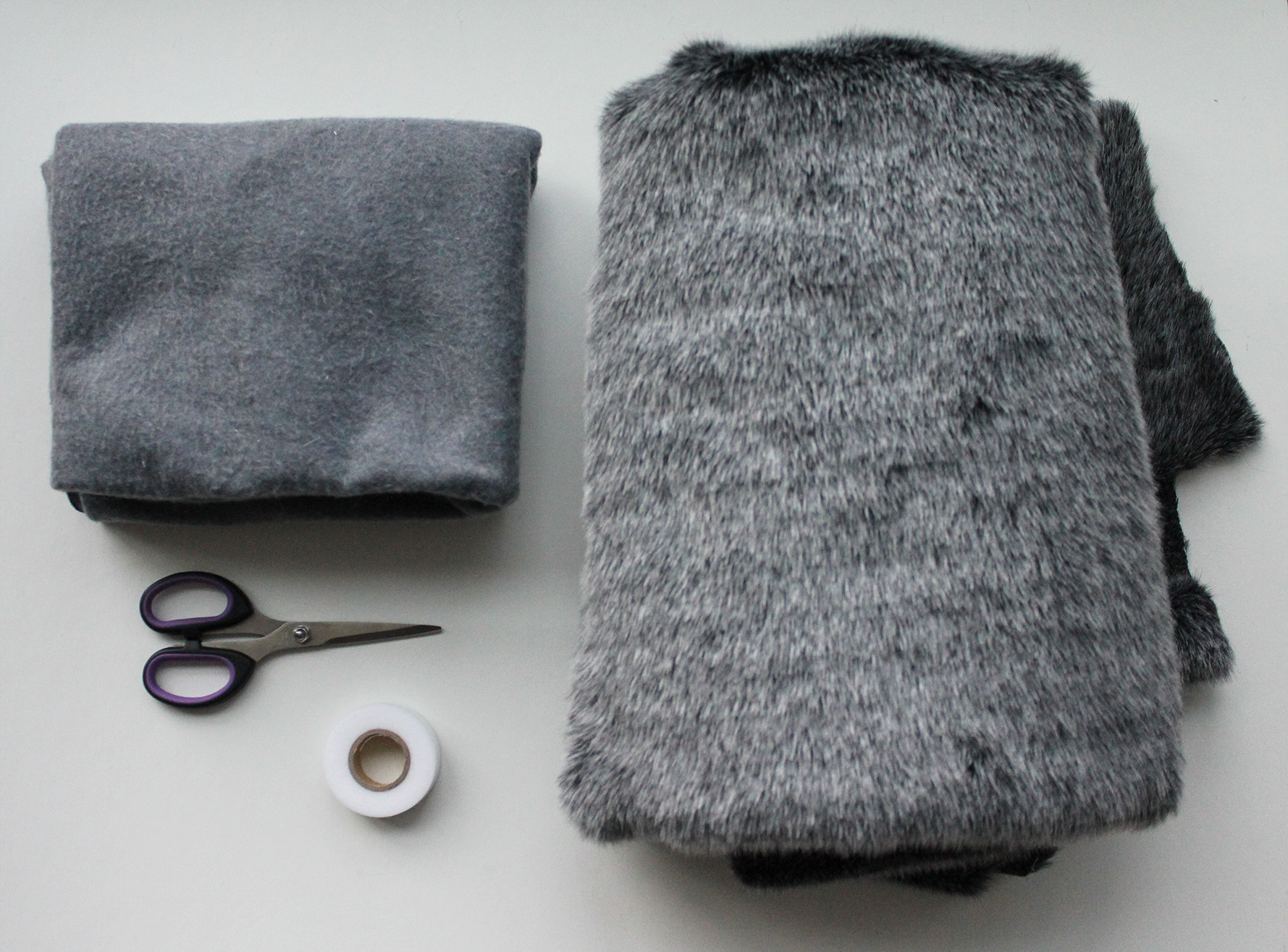 Faux fur (I used a 1.5 m piece) | Equal piece of lining fabric (I used a soft fleece-like one) | Scissors | Hemming tape | Vacuum cleaner (!)
I.
Make sure the pieces are more or less rectangular and the same size (the lining piece can be just slightly bigger if you want to make a fold at the edges as in the image below). Lay the fur flat, wrong side facing up. Start lining the hemming tape up with the edge of the wrong side of the fur, place the lining fabric on top with the edge well aligned with the edge of the fur. Press with iron until the hemming tape has attached the edges together.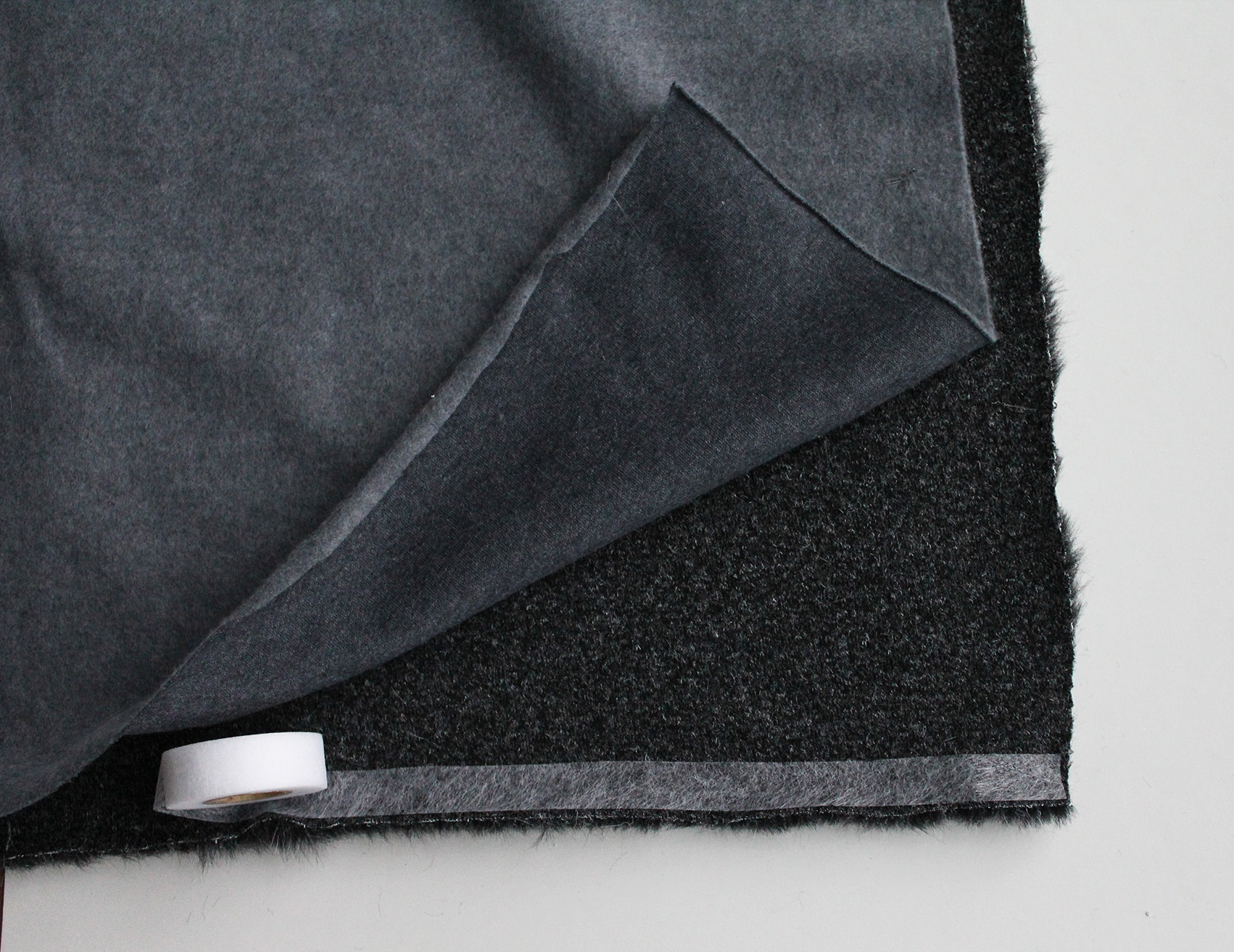 II.
Continue along the edges and the result should look something like this.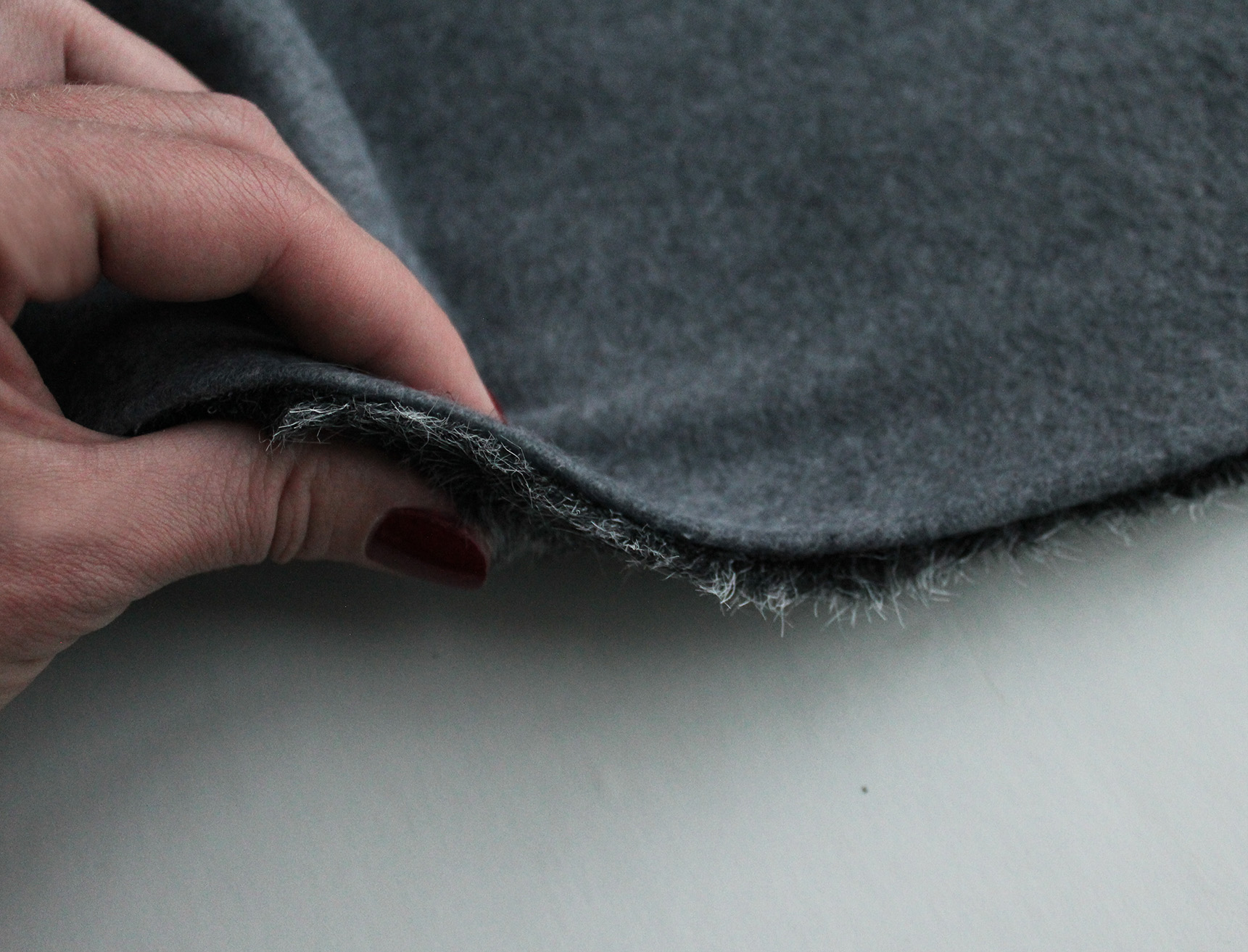 III.
At the corners, make sure your folds are nicely tucked underneath and you make a neat 90 degree finish. Take those $200 you would've spent on a similar throw at the store and get something that's worth the investment, like the
Block Lamp
by the amazing Harri Koskinen.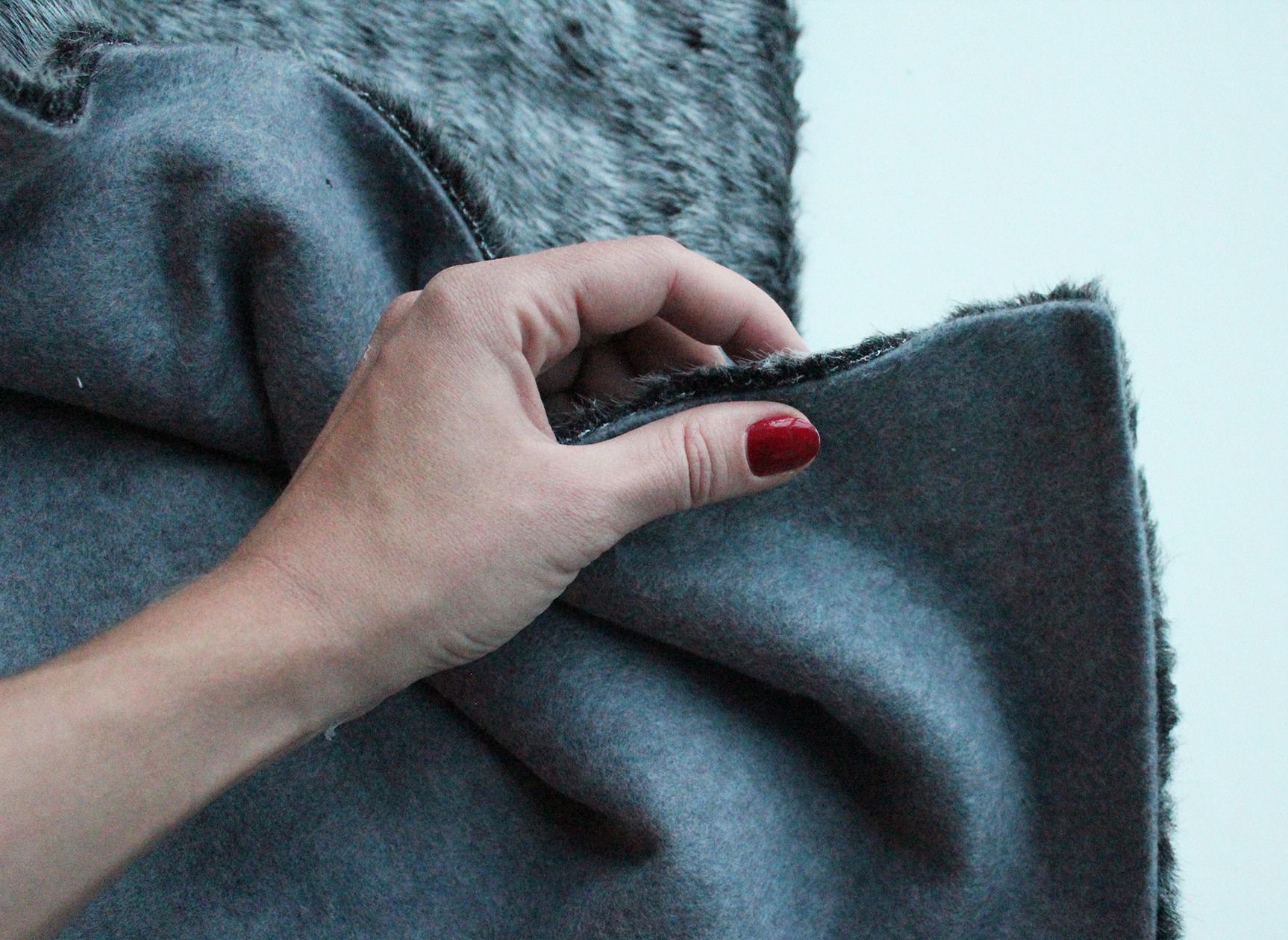 xo,
Julia