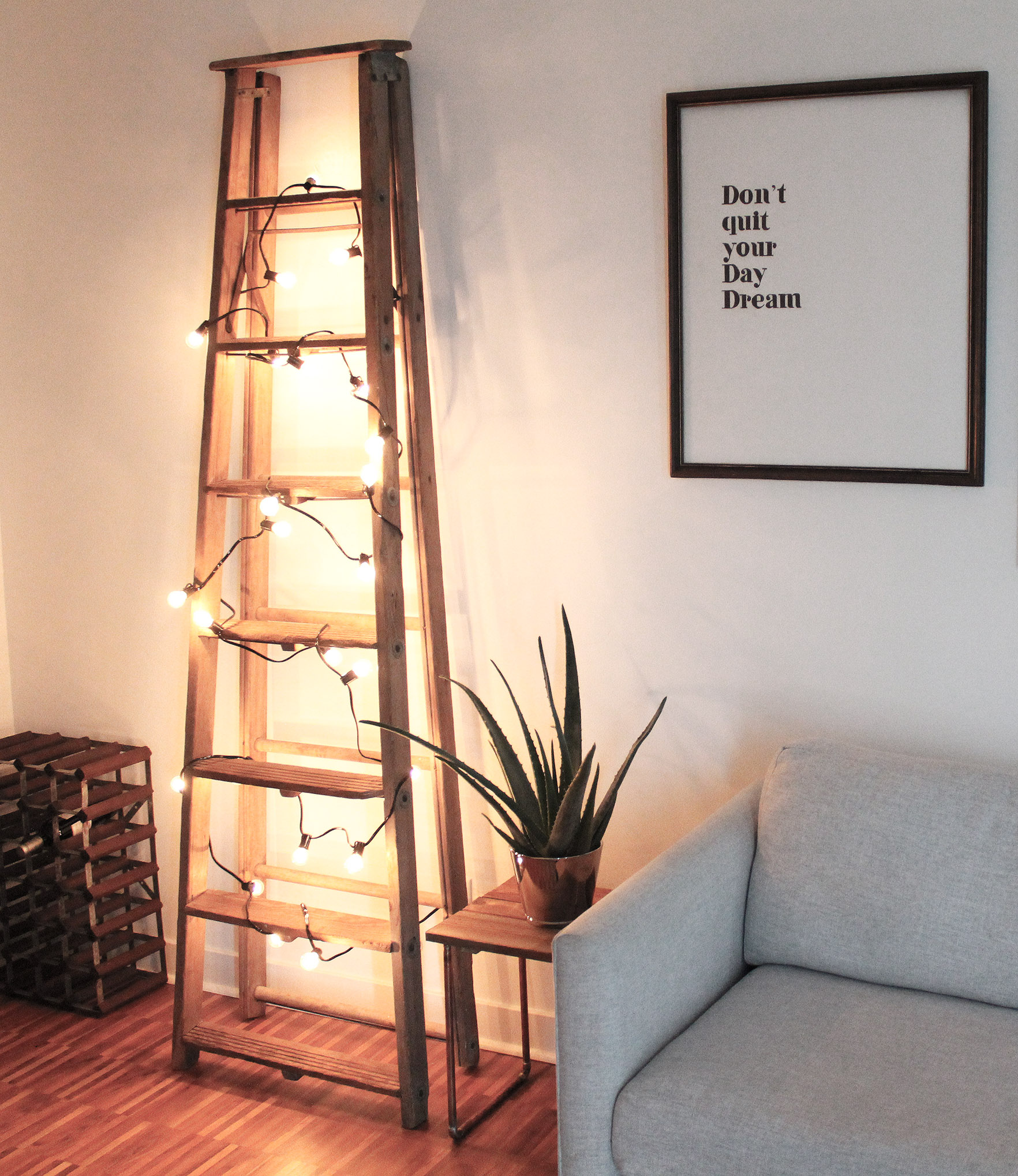 There's many ways to avoid paying ridiculous money for those designer light garlands, one of my favourites being the
ping pong ball version
I'll for sure make one day. This project stemmed from the simple fact that our apartment desperately needed more light, and only slightly glowing ping pong balls weren't going to cut it.
Post-Christmas is prime time for light garland shopping. Whoever decided they all need to be green/red//some other absurd colour was definitely not thinking about around-the-year usability. Luckily all you need to fix that is a bit of spray paint.
TOOLS: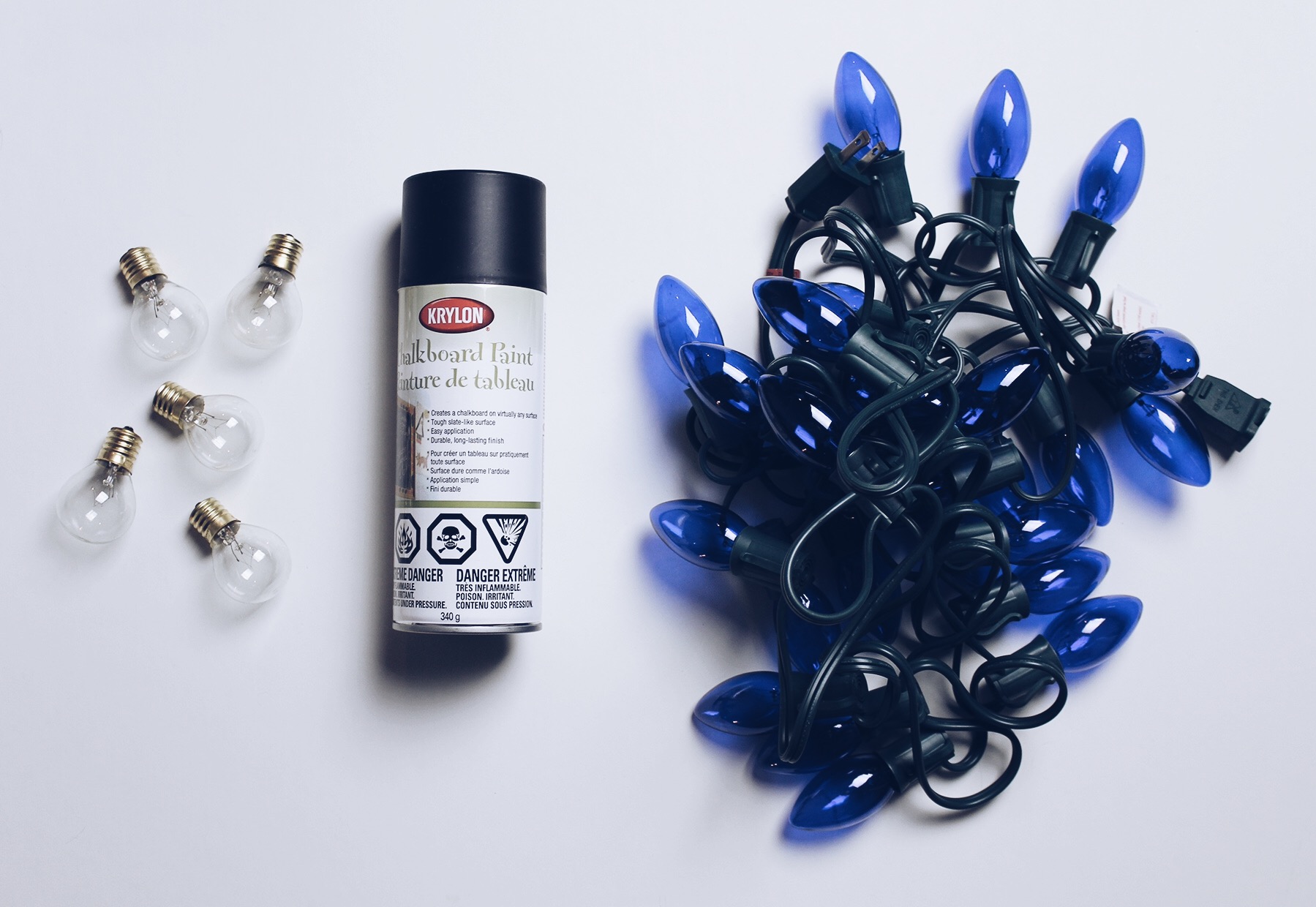 Christmas light garland | Spray paint (I used chalkboard variety just because I'll probably use the leftover for other projects) | Clear or frosted replacement bulbs - I got these online, which seemed to be the cheapest and easiest option
I.
Cover a large area, ideally outside where you don't have problems with ventilation, with a piece of plastic and/or paper. Remove the original bulbs from the garland and paint on one side, let dry, flip over and paint again. Drying may take quite a bit of time, I had to wait a couple days.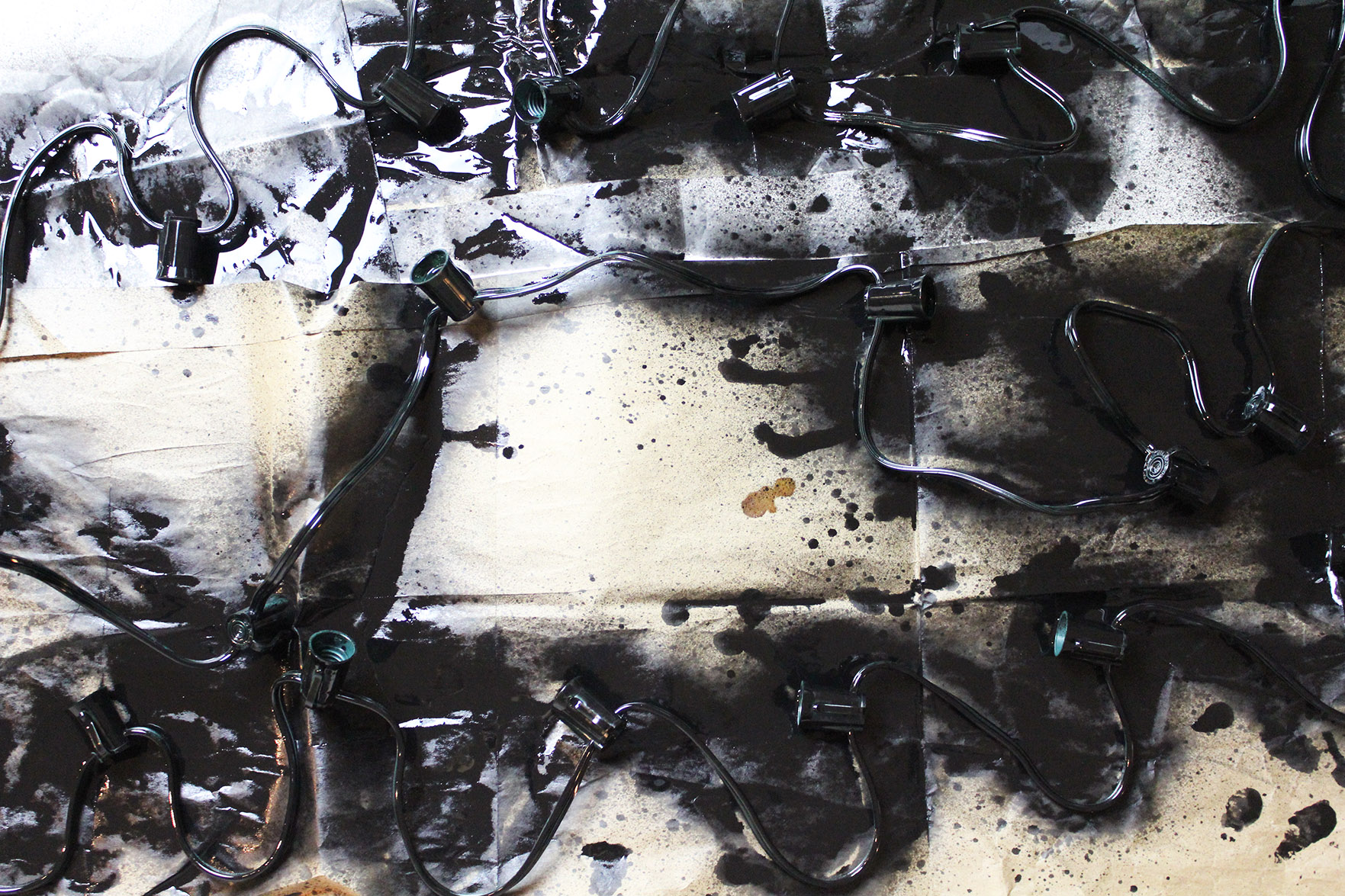 II.
Nothing to it other than inserting the replacement bulbs into the painted garland.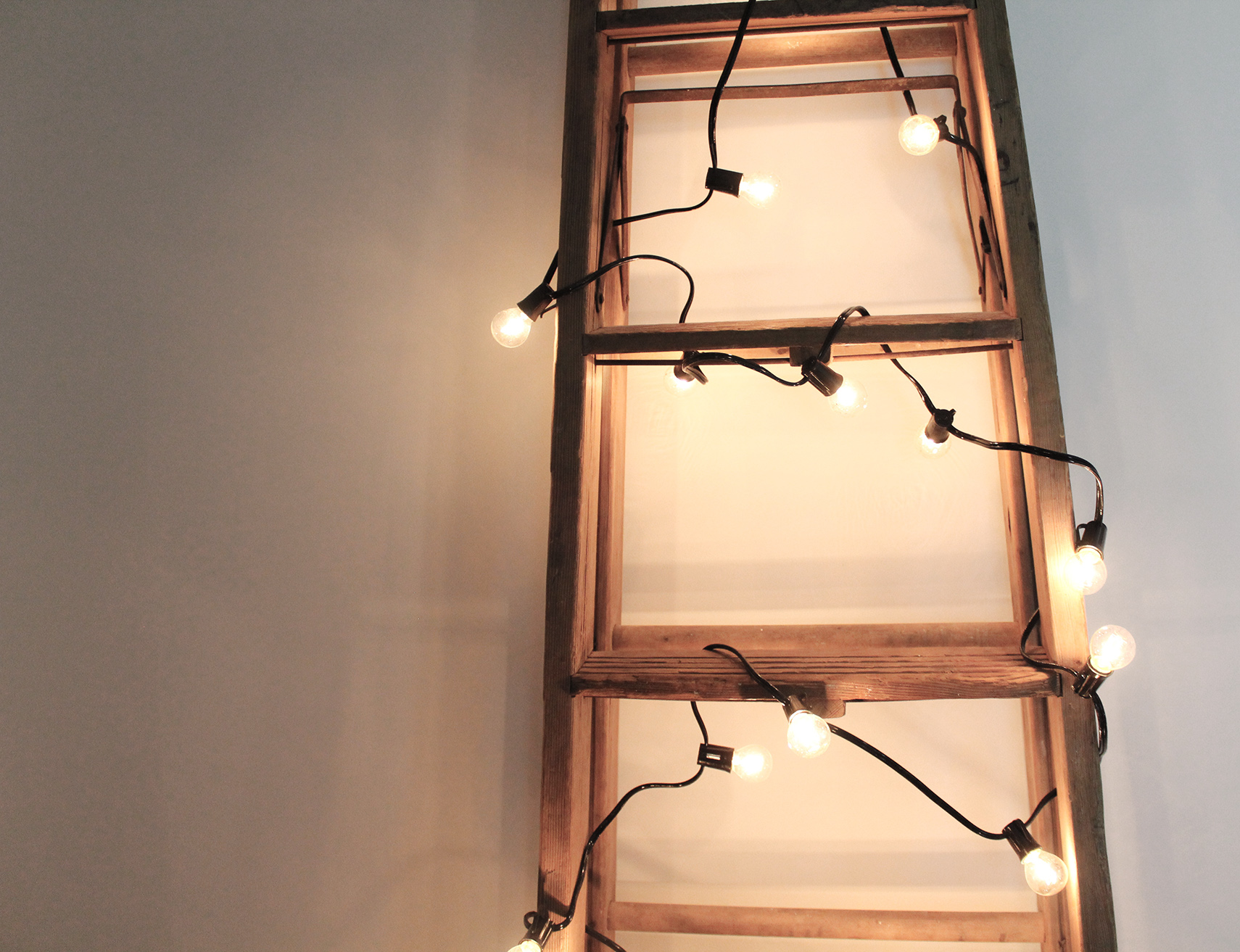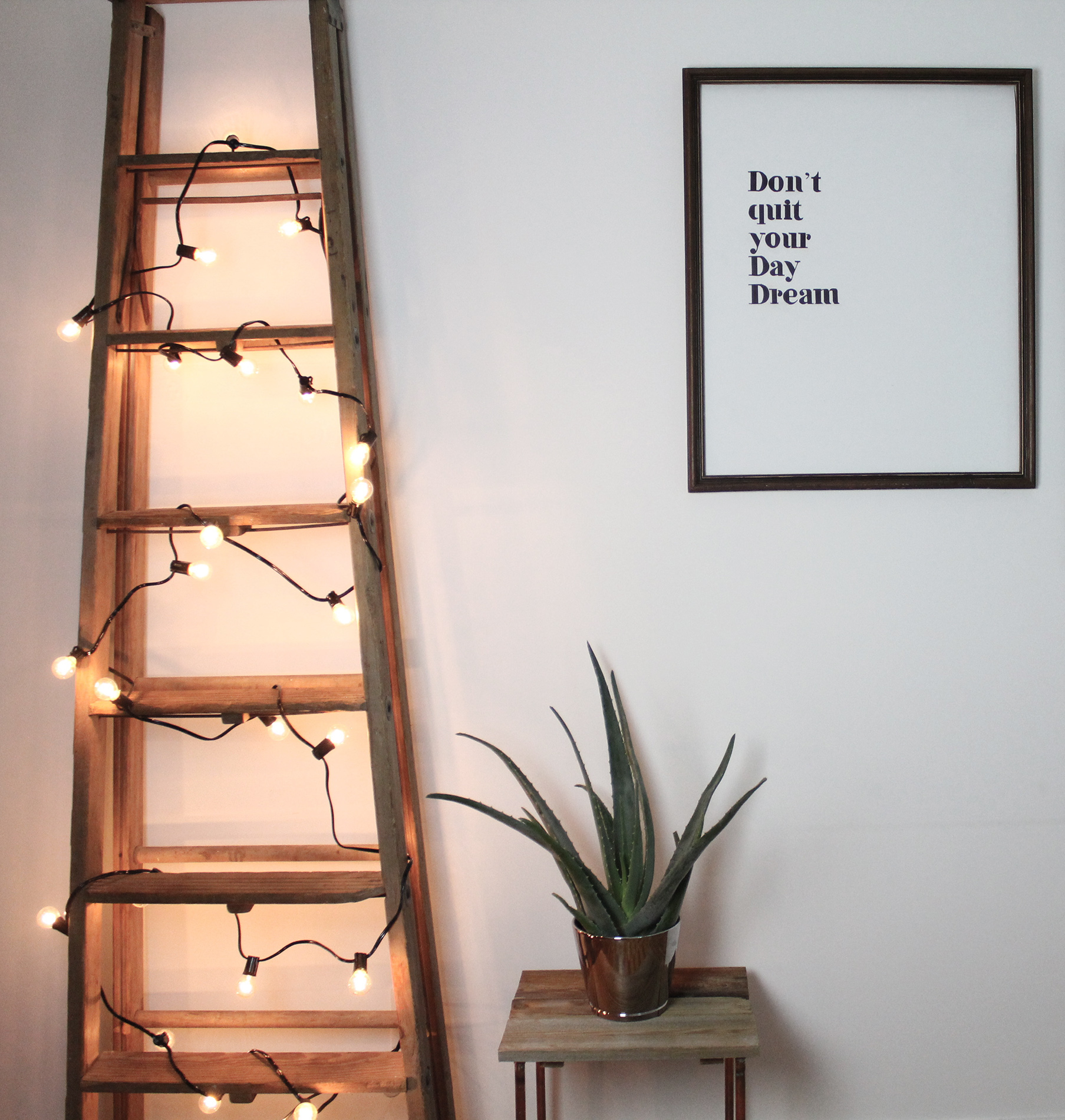 ... Bonus: If you happen to have access to a projector, a stupid easy way to make your own word art (or any art actually) is to project straight onto the wall where you hung your canvas...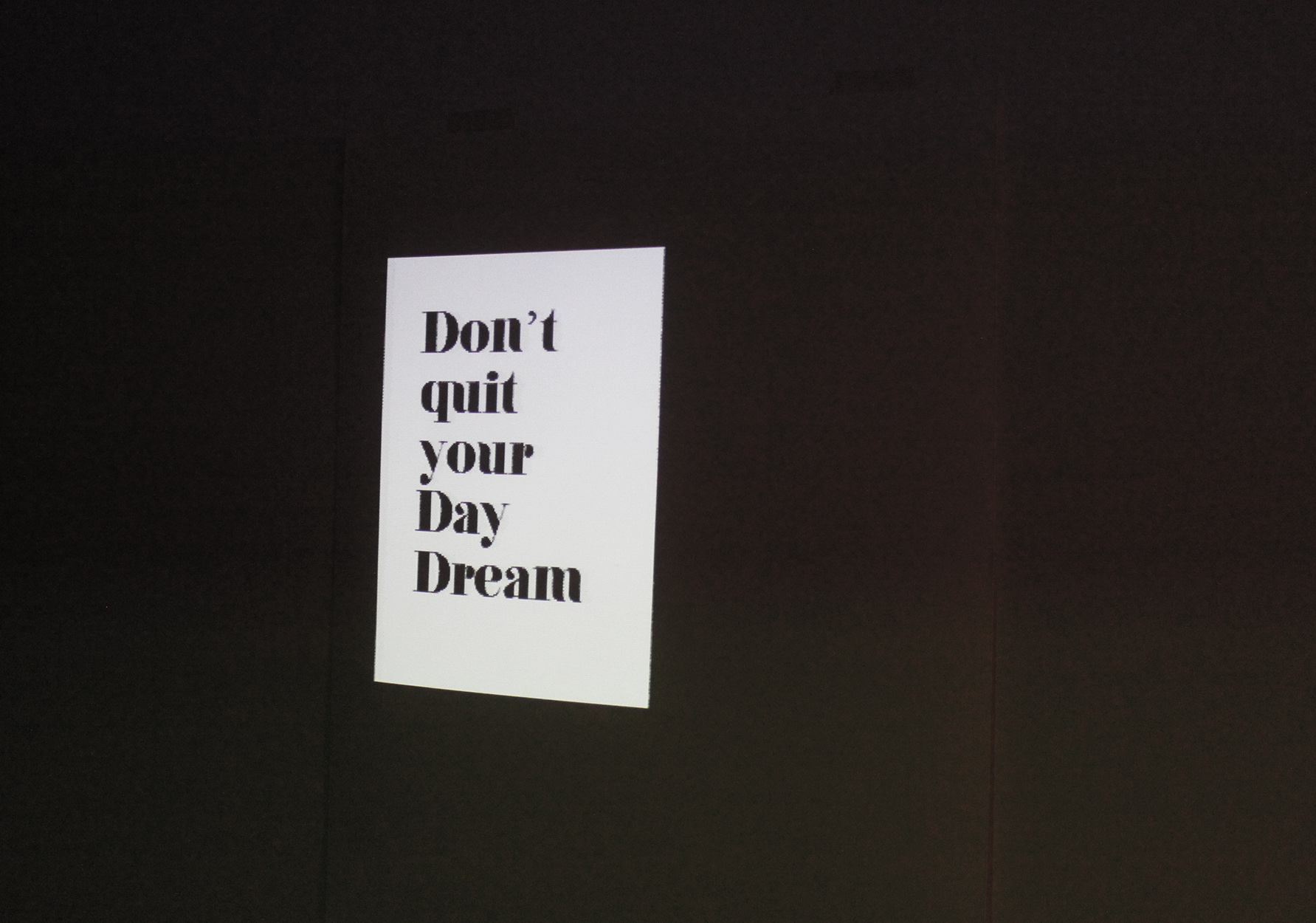 .. Trace with a pencil, and paint over with water colour and a fine brush. Great if you'd like to see yourself as an artist but deep down know that without a little help, your drawings have not much improved from when you were five;) May I also say that painting is incredibly soothing. I believe in anything that gets us doing something with our hands, and this project is not only fun, but there's a good chance you end up with something that does not look like a DIY project.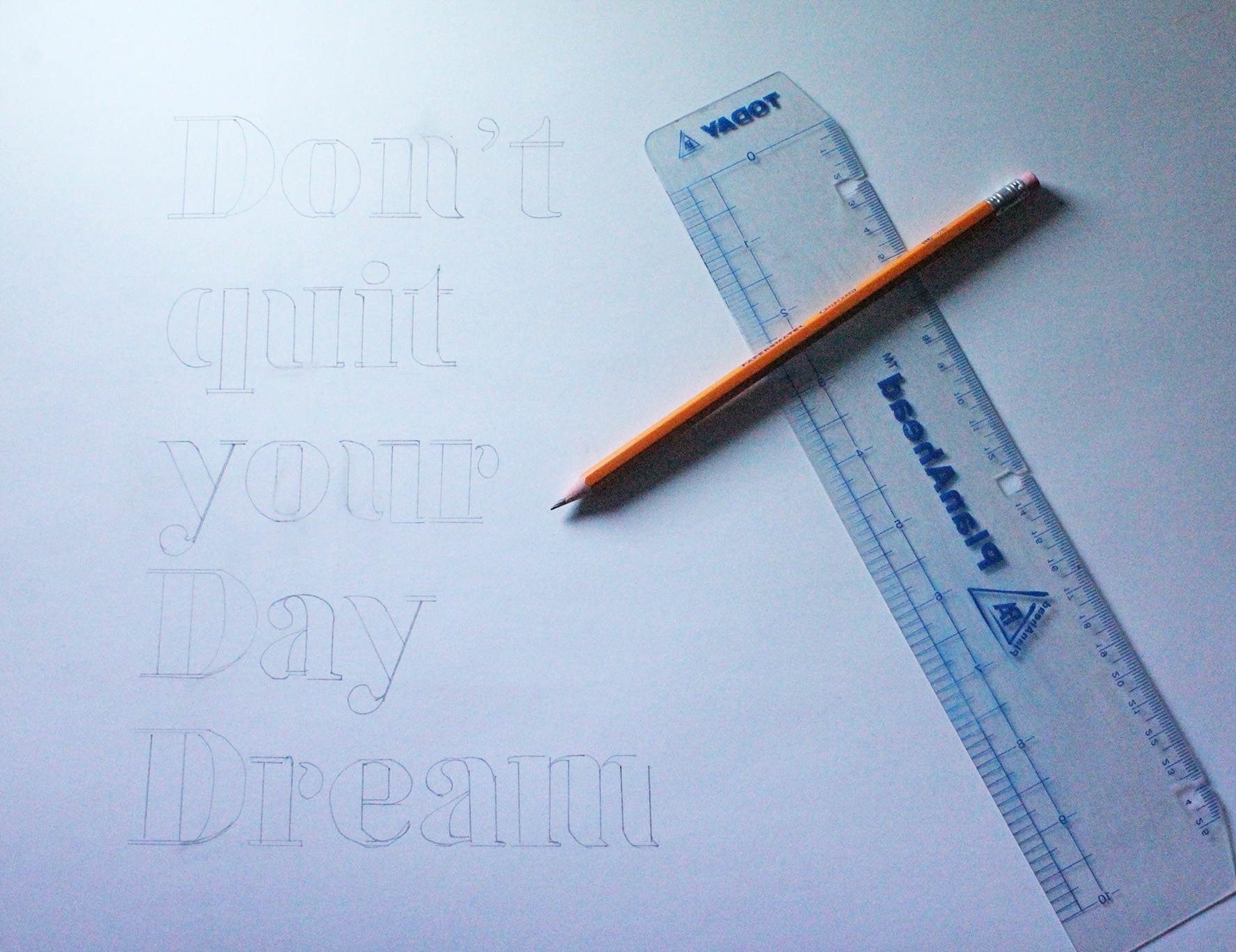 PS. In case you were wondering what that gorgeous font is from the
original print
that made its rounds on tumblr & Pinterest, it's Nouvelle Vague.
xo,
Julia