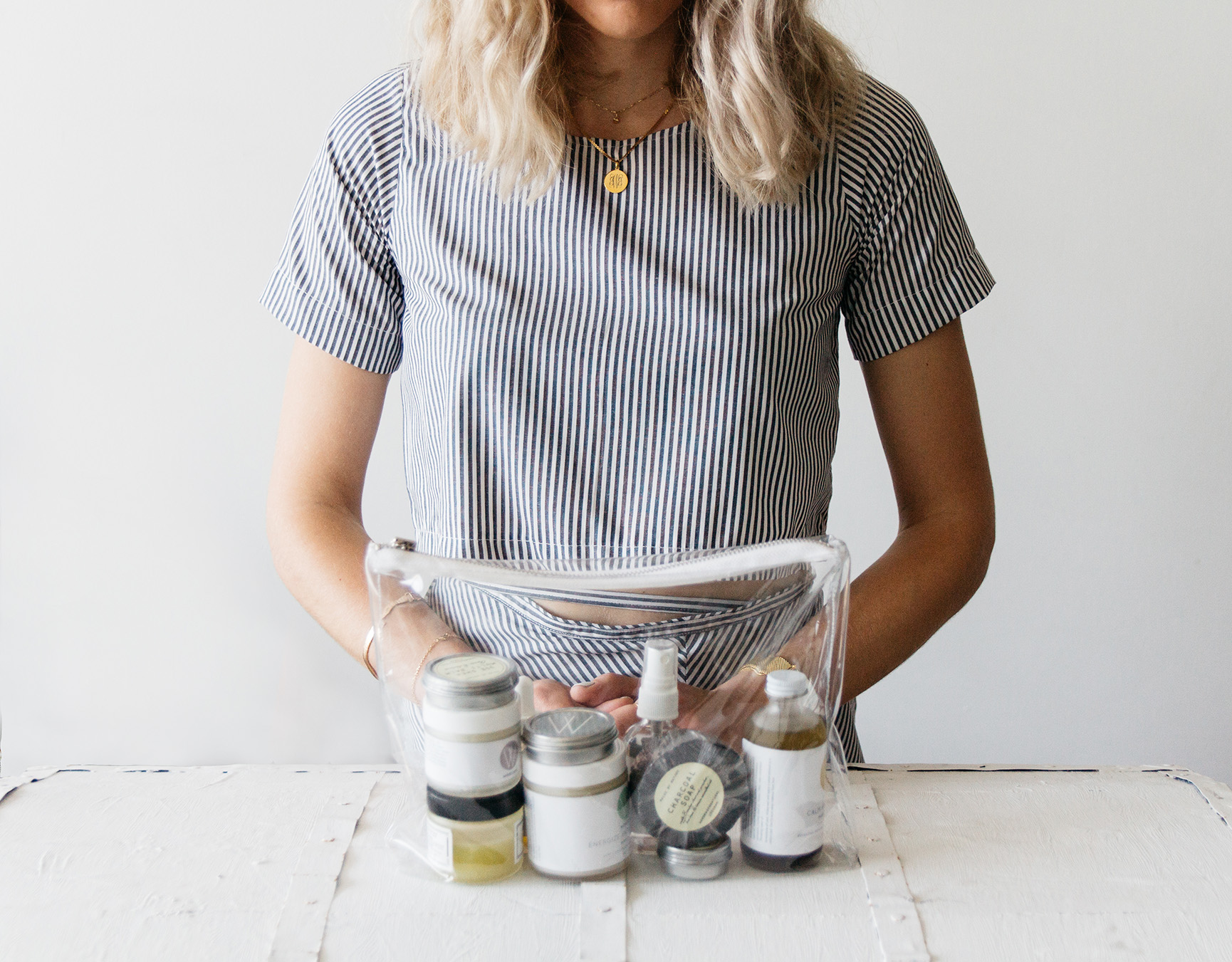 Do you love those plastic zip locks you need to put your toiletries in when you travel through an airport? Then this one is not for you. My hatred for putting my precious products in those nasty things is superseded only by my loathing of wire hangers. The environmental impact alone of the hundreds of thousands of plastic bags that get grabbed by travellers every day (for one-time use!) gives me a rash.
I never thought I'd discover a use for the transparent PVC some people use to cover their couches (??) but here we are! This bag is not only re-usable, washable with water in case of any spills, but also loved by airport security.
TOOLS: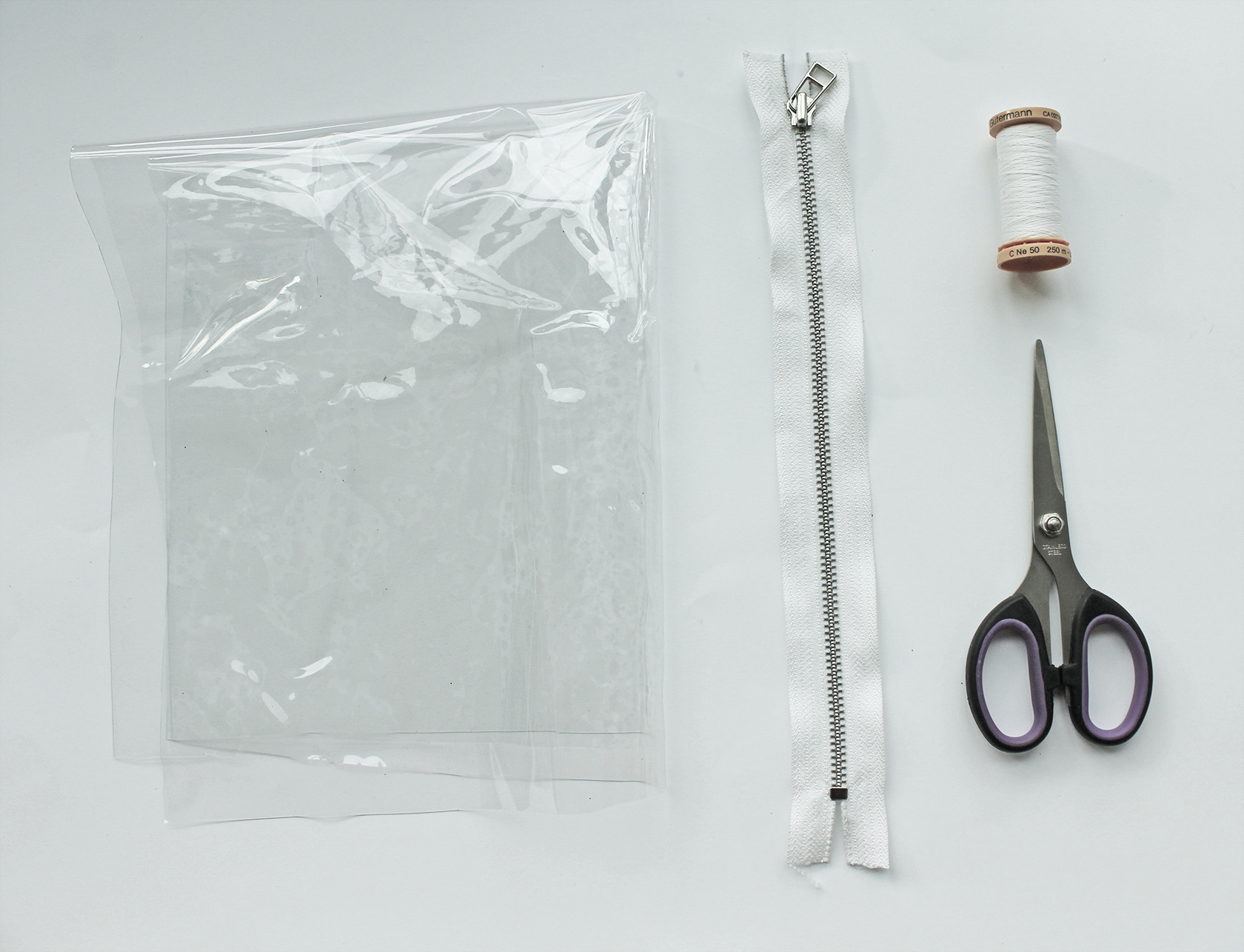 Transparent plastic (shower curtain type, available in most hardware stores) | Scissors | Thread & sewing machine | Zipper the desired width of your pouch
I.
Cut a rectangle out of the plastic. The size folder in half should correspond more or less to the size you want the bag to be + a couple cm extra in width and length.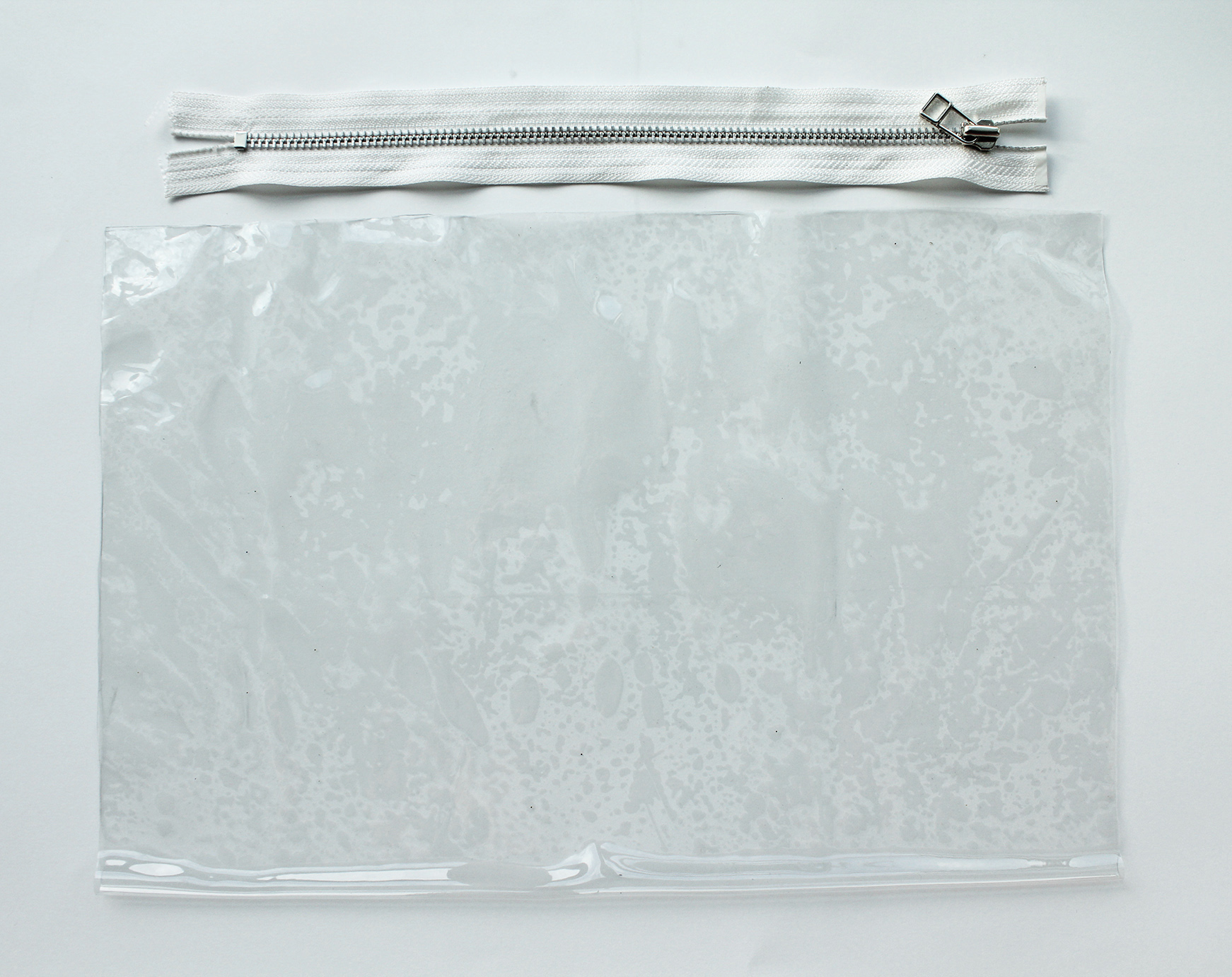 II.
Place the zipper at the center, right side down, and sew a straight stitch close to the edge (a couple mm). If you're working with plastic that sticks to itself (and your sewing machine as I learned the hard way), make sure you lift it off the plastic of your machine as you go (it won't stick to the metal plate under the needle). You may need to pull the plastic a bit to help the needle move along. Repeat for the other side of the zipper.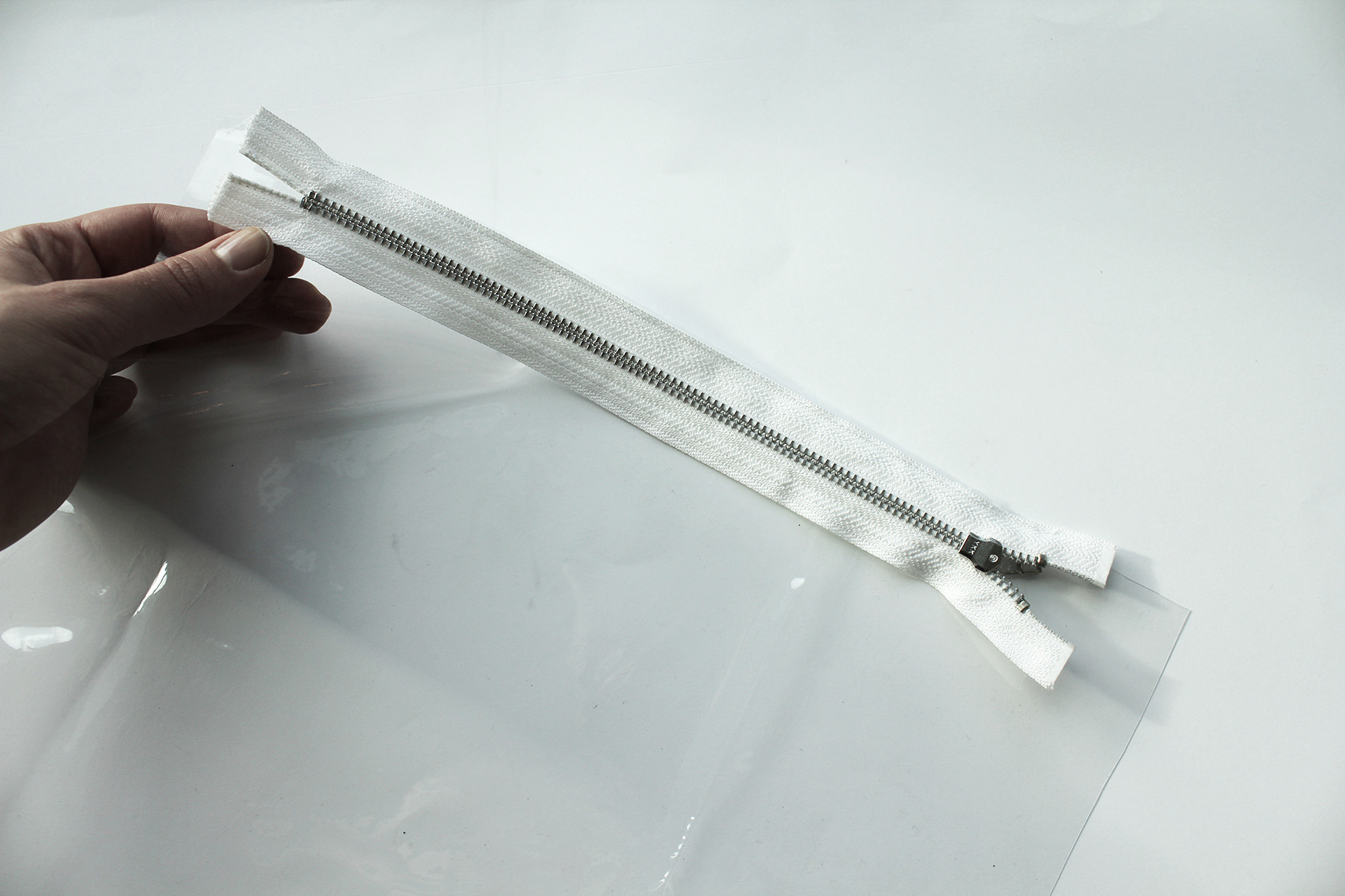 III.
Measure the spot for the side seam. It should end up right in the middle of the zipper: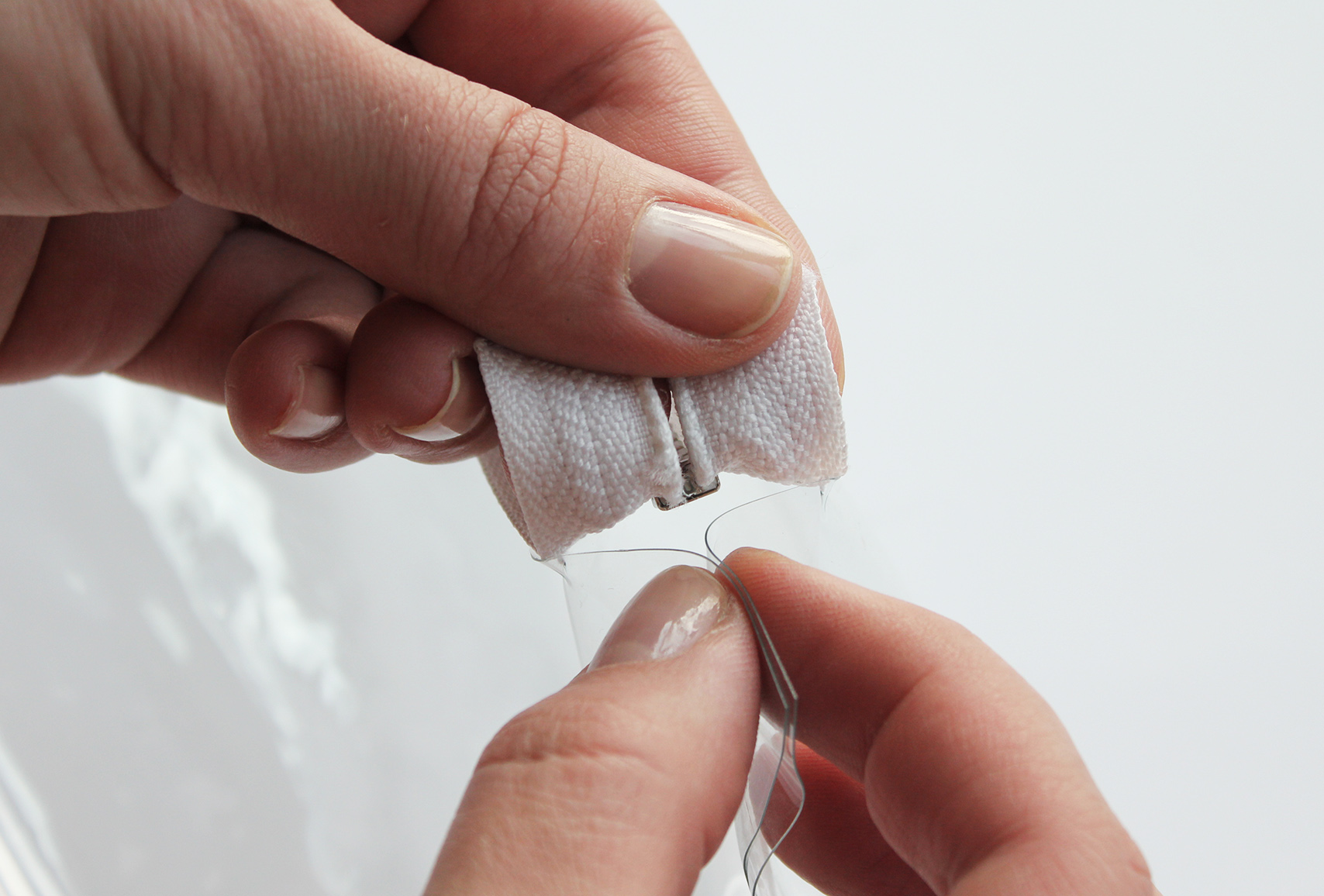 .. Sew a straight stitch down the edges and trim off any excess plastic.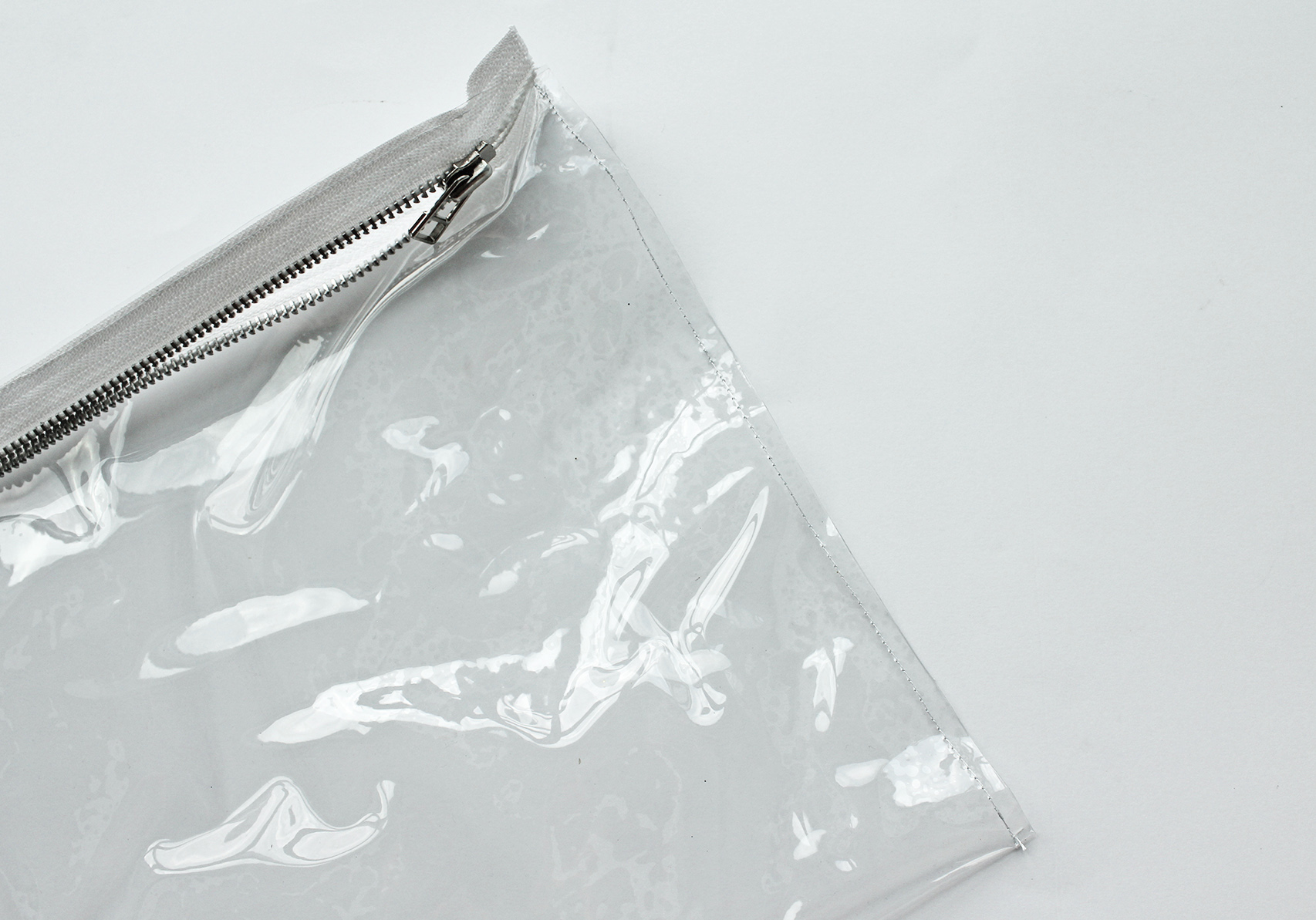 IV.
To give the bag some form, flatten the corner and sew a straight stitch like this to create a triangle..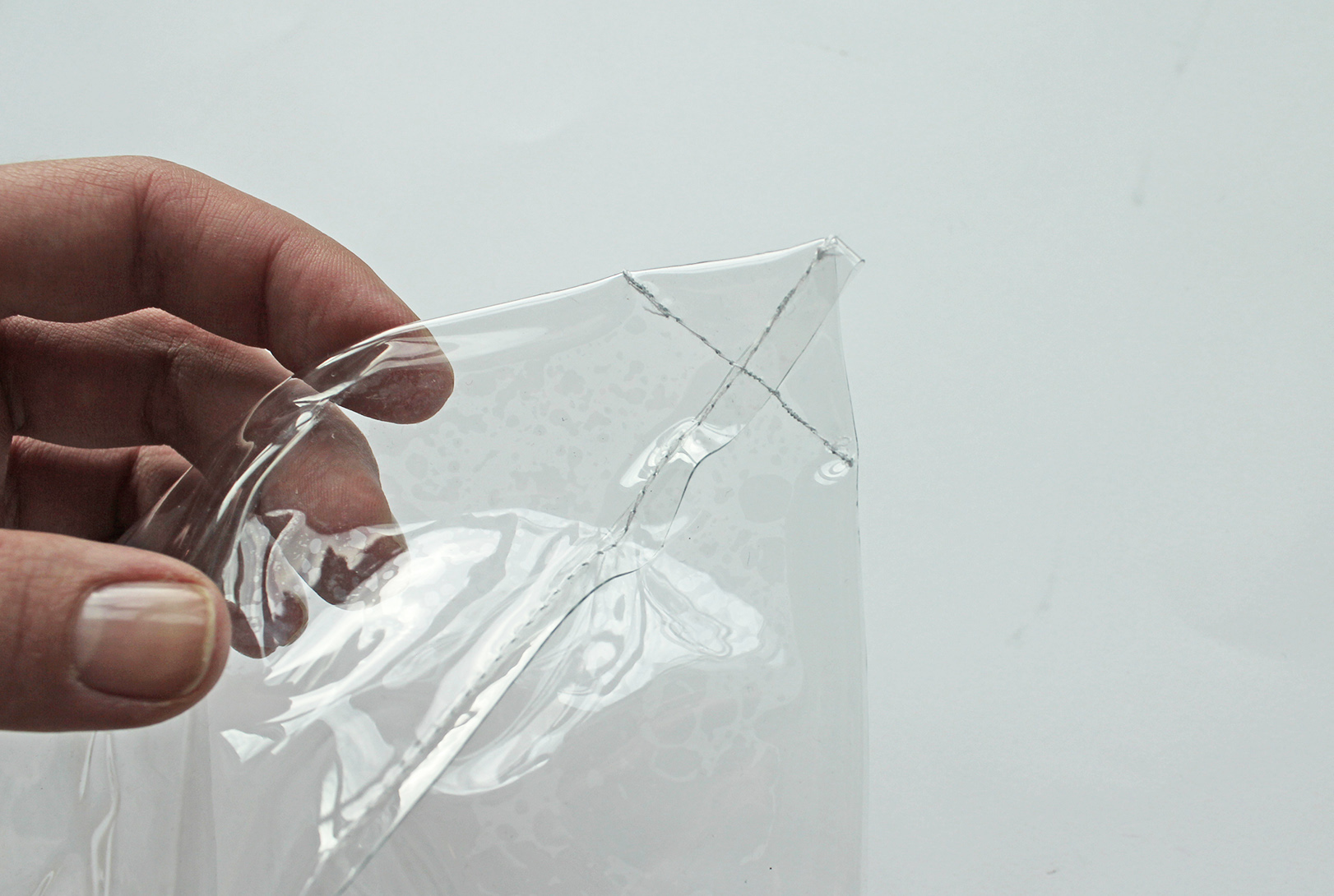 .. And cut that triangle off.
V.
Lastly, sew the ends of the zipper in place. Trim off excess zipper tape.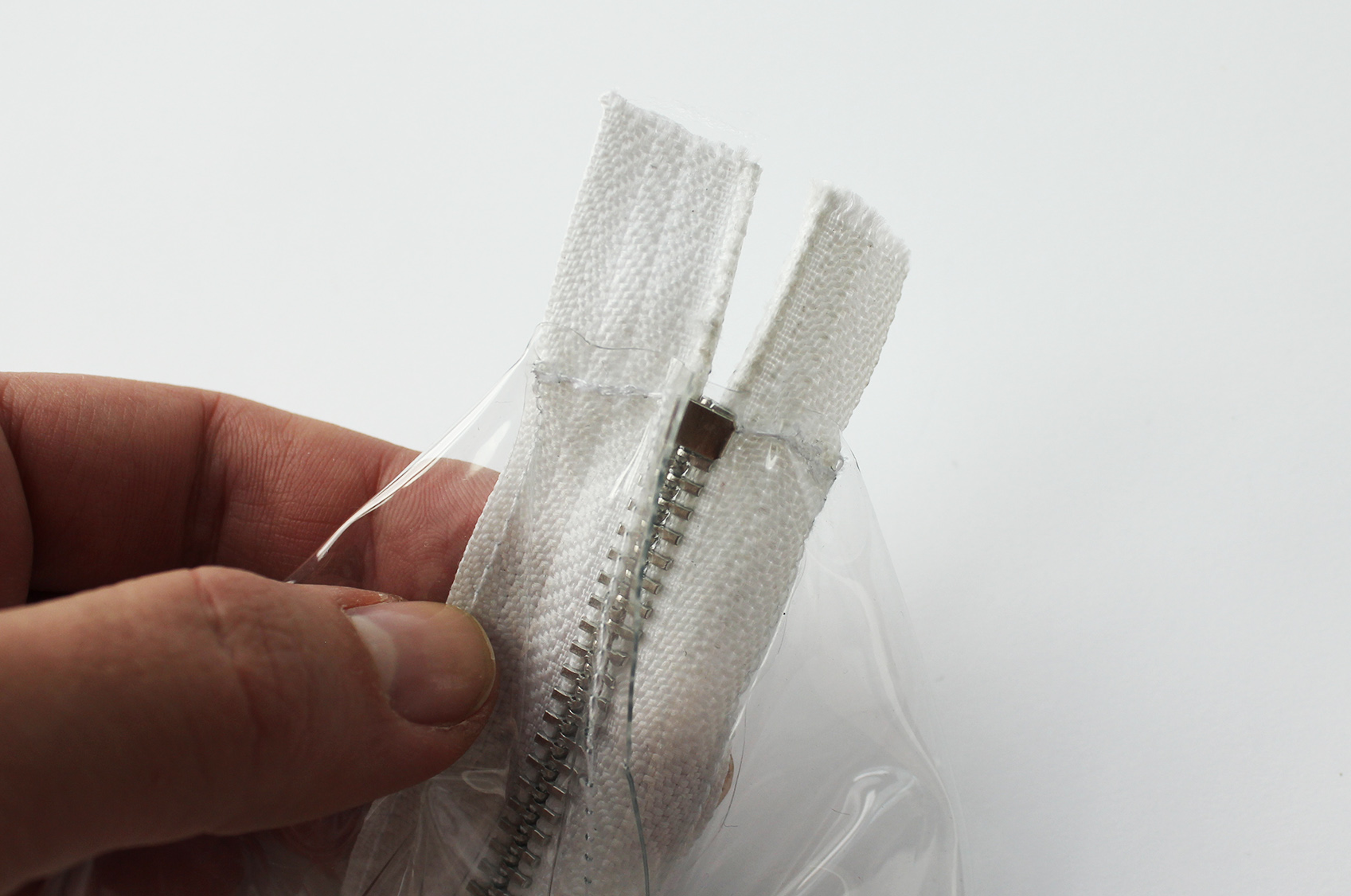 Turn right side out, gently push the corners out, and stuff with your favourite products.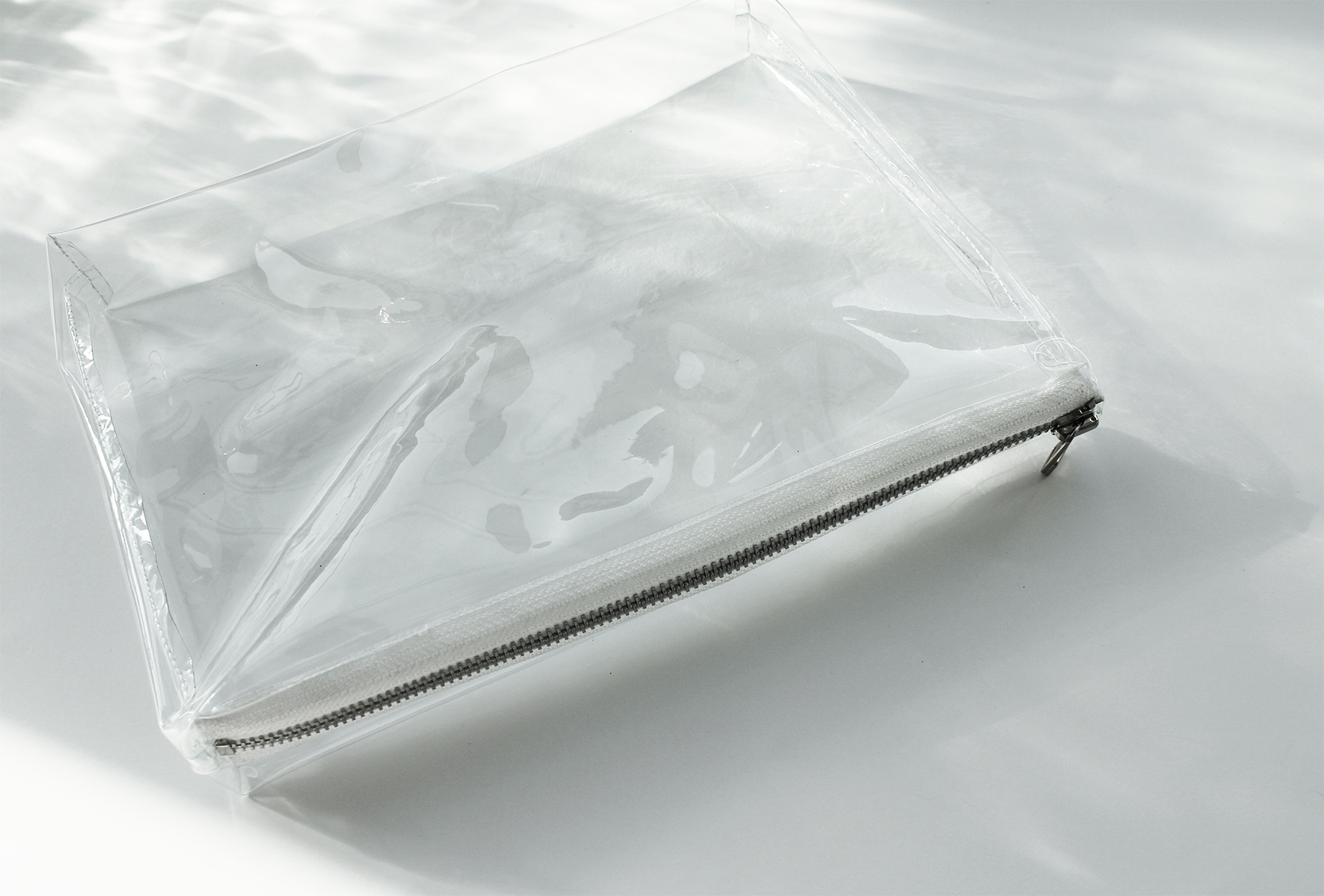 Safe travels!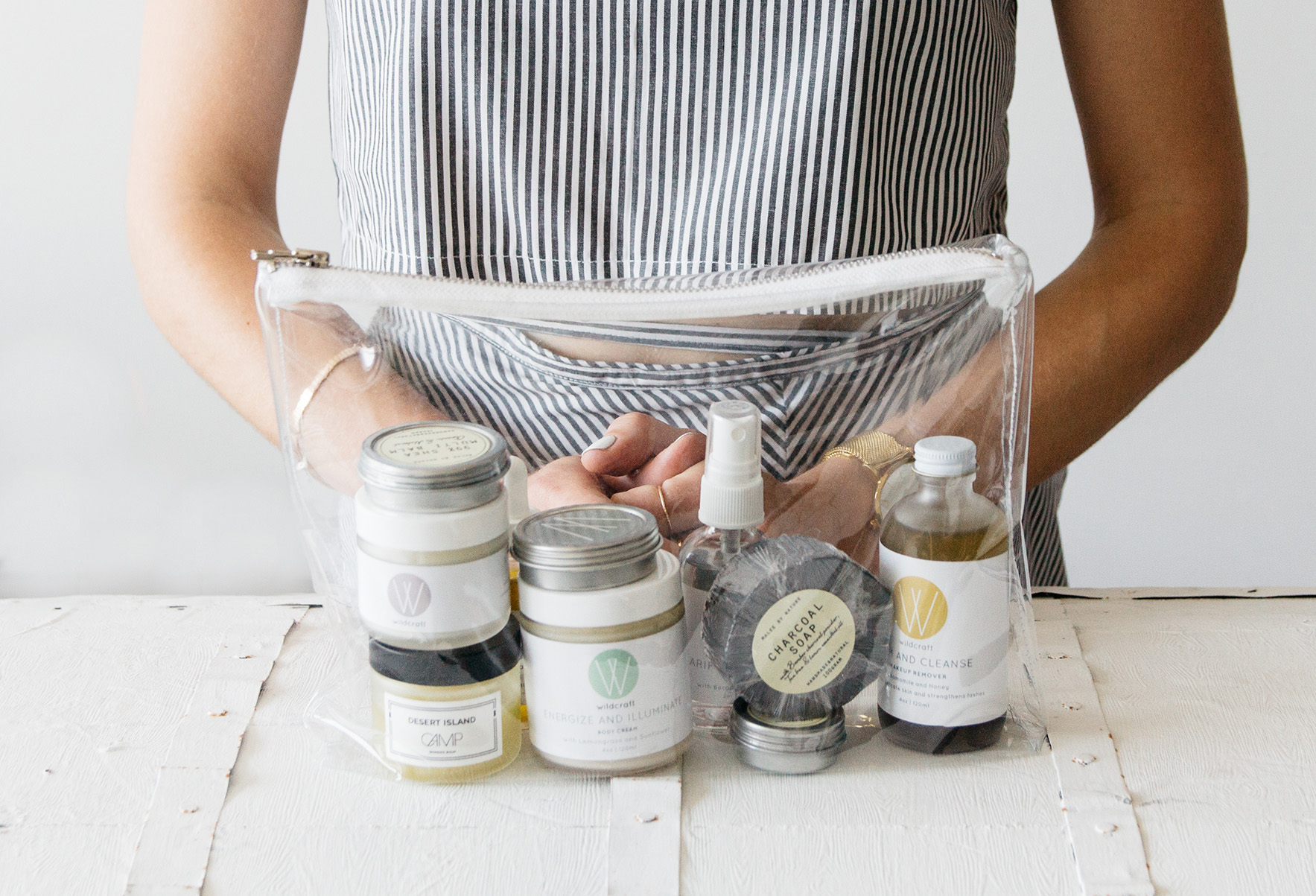 xo,
Julia