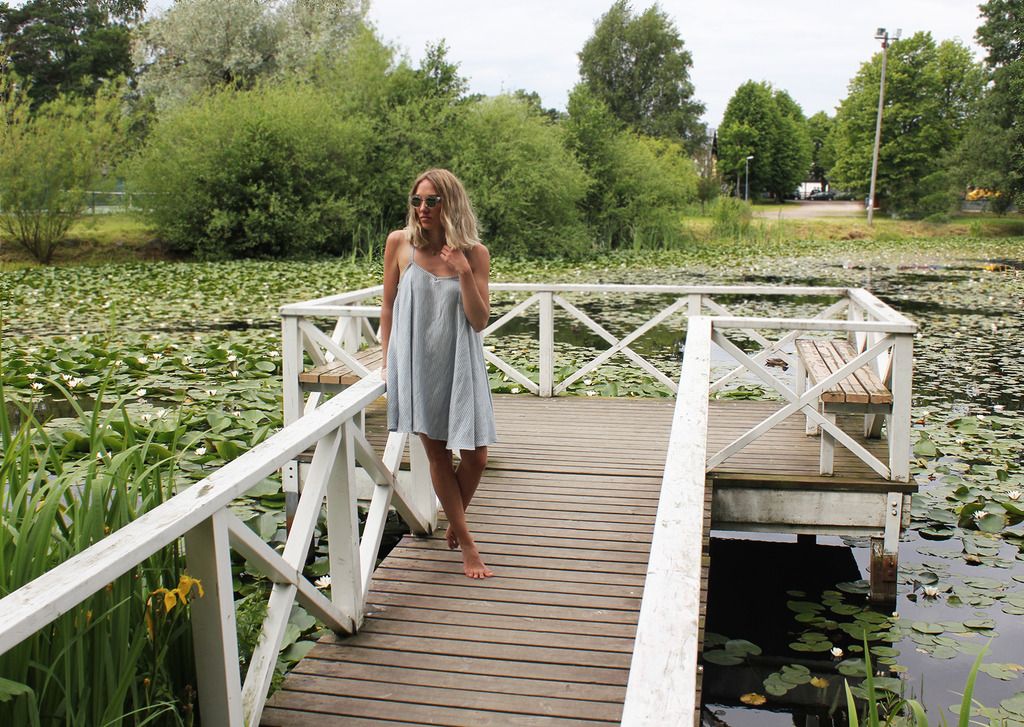 Just a quick summer house sewing project (or more like an experiment to see if this method worked).. I'm a big fan of circle skirts because of their simplicity, and figured the same method should work in a dress as well!
TOOLS:
Fabric (for the length of dress I made, 2 m, I used a cotton/wool blend) | Pins | Scissors | Sewing machine + thread | Pencil/fabric marker
I.
Start like you would when making a circle skirt, fold the fabric in half and then in half again. Calculate the radius of the circle to cut out in the middle (
I always use this awesome app
), only instead of using your waist circumference as the starting point, use the circumference taking right above your bust.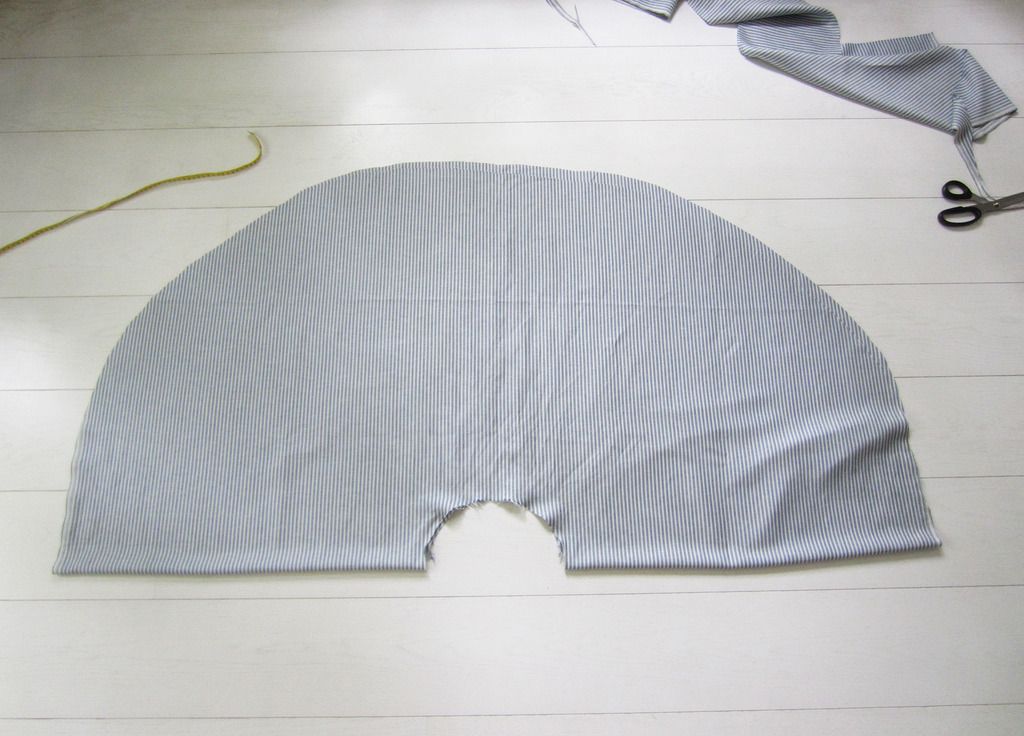 II.
Optional: I didn't want the dress to be quite as full, so I cut some volume off from the sides, and finished all raw edges with a zig zag.
III.
Then just cut two curved pieces off to create the arm pits and the spots for the straps. I also cut the pointy parts off the back, creating a straight line for the back of the dress.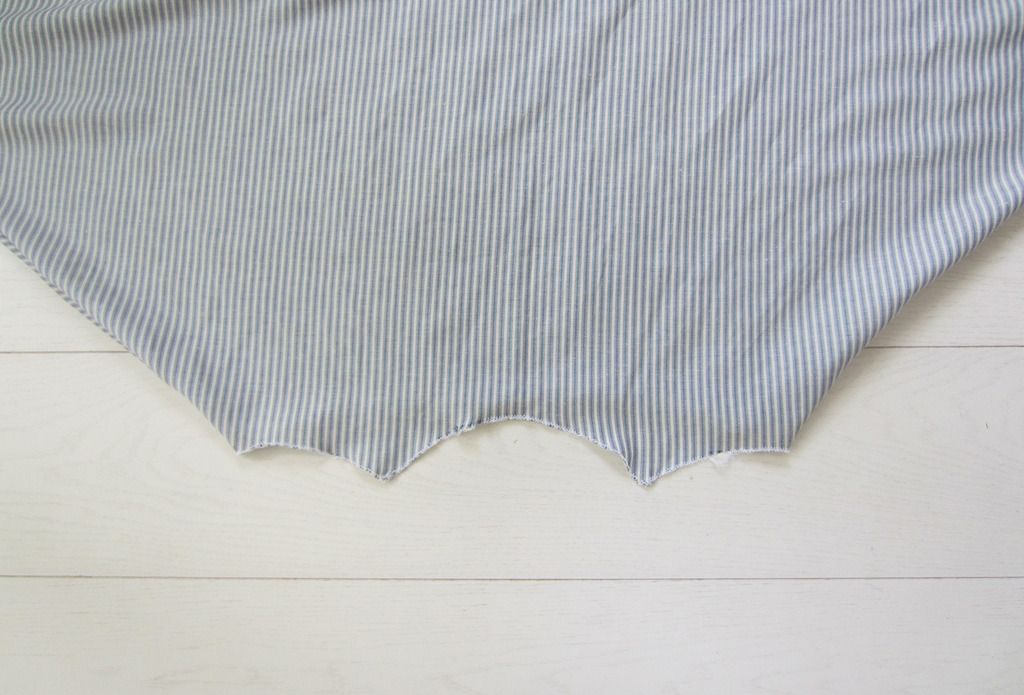 IV.
Create your 'bias' tape for the neckline and the straps ('bias' because I didn't actually cut mine at a bias since it was used for pretty straight lines). Cut a long strap of fabric about 3 cm wide (I needed to cut two straps an sew them together to get a long enough piece). Using your iron, fold the strap in half, and fold the two halves again.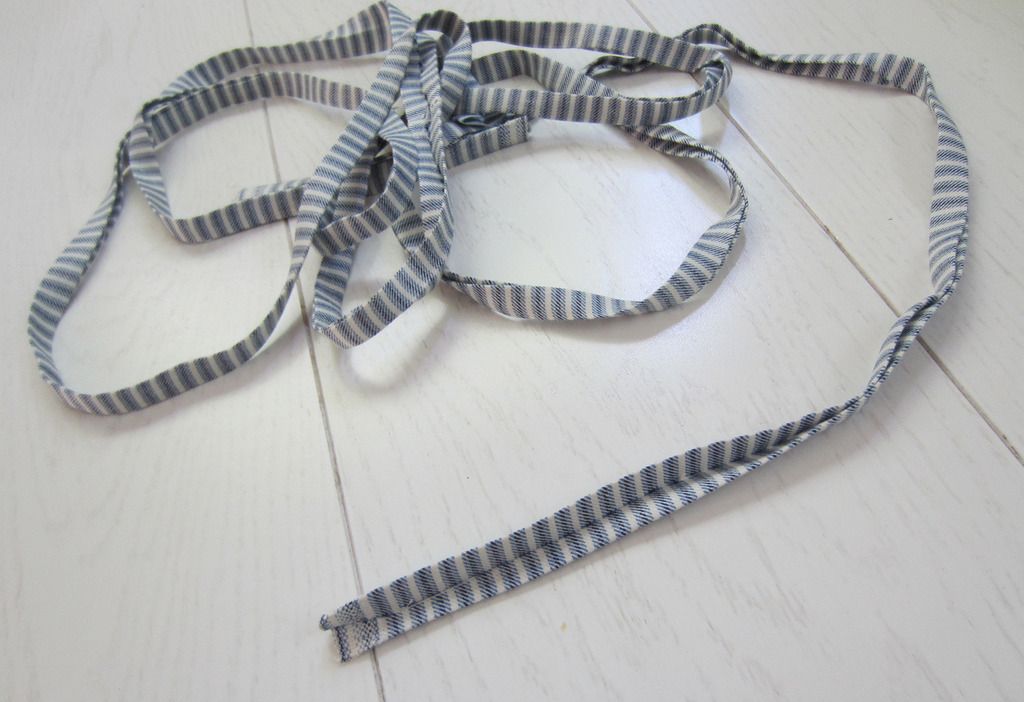 V.
From here you can add finish the neckline and add the straps in whatever order and way makes sense, based on whether you want straight straps or for them to criss-cross in the back. I first added the bias tape to the middle of the back and the neckline like this, and sewed it in place right at the edge of the bias tape with a straight stitch.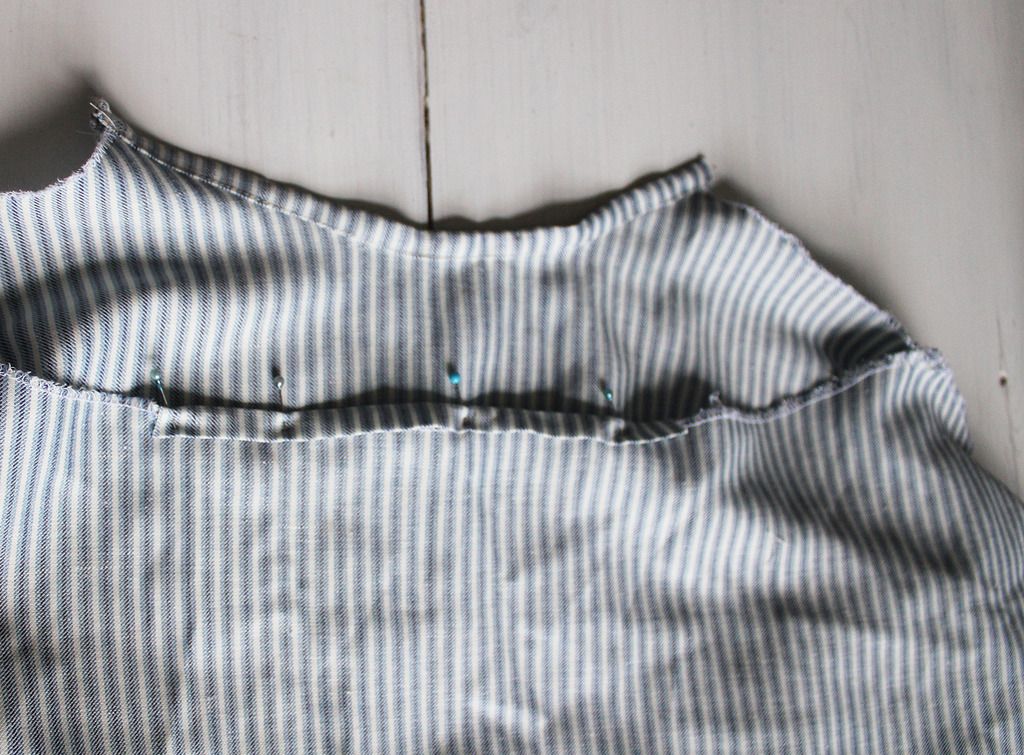 VI.
I then started at one of the arm pits and pinned the bias tape in the shape of the number 8, first up the front, then over as the strap and across diagonally to back, along the other arm pit and over again to the other side. This results in the straps being twisted, so I turned them flat and sewed in place at the back. Unfortunately no documentation survived from that step..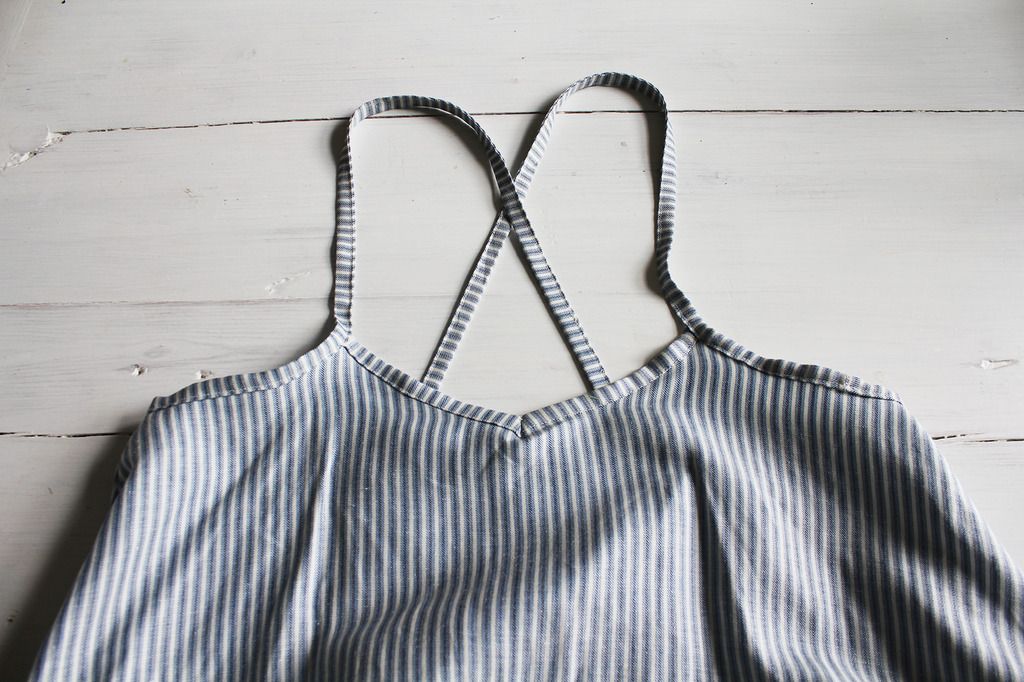 .. The few last finishes I did was folding the hem and sewing around with a straight stitch, and adding a small dart to the center of the back after trying on and noticing the circumference was slightly loose. I also pinched a tiny triangle from the center in the front and sewed a straight stitch through it, to make the V there a bit more pronounced. This dress was just an experiment, my plan is to make a better version from a much lighter fabric with more drape.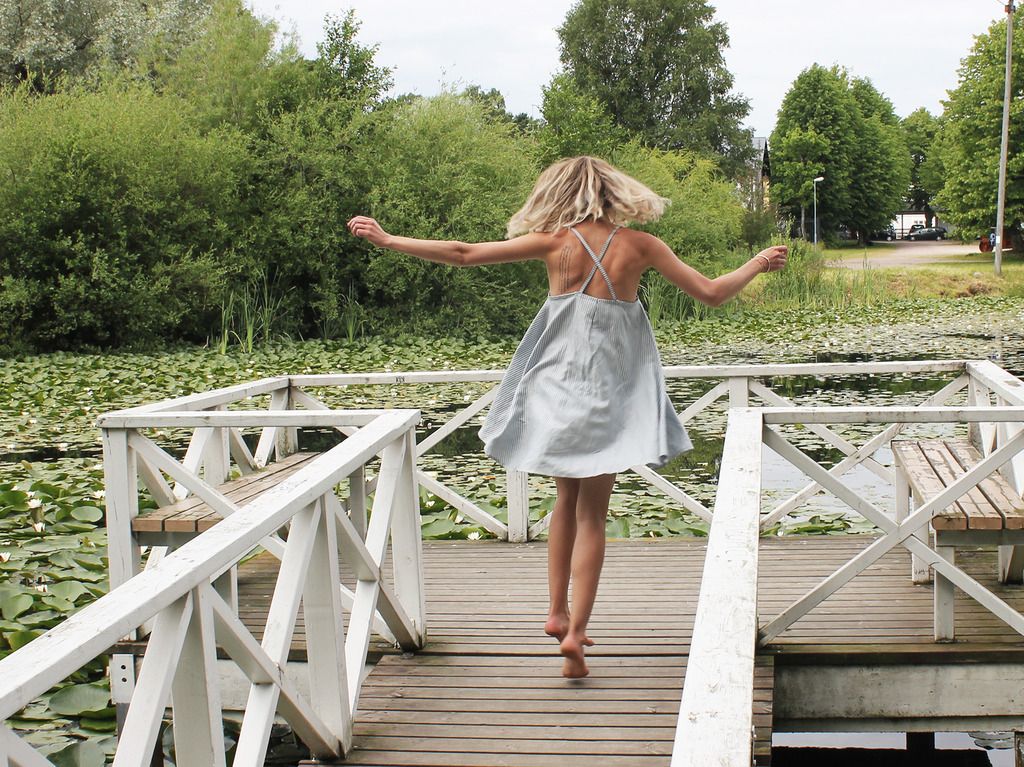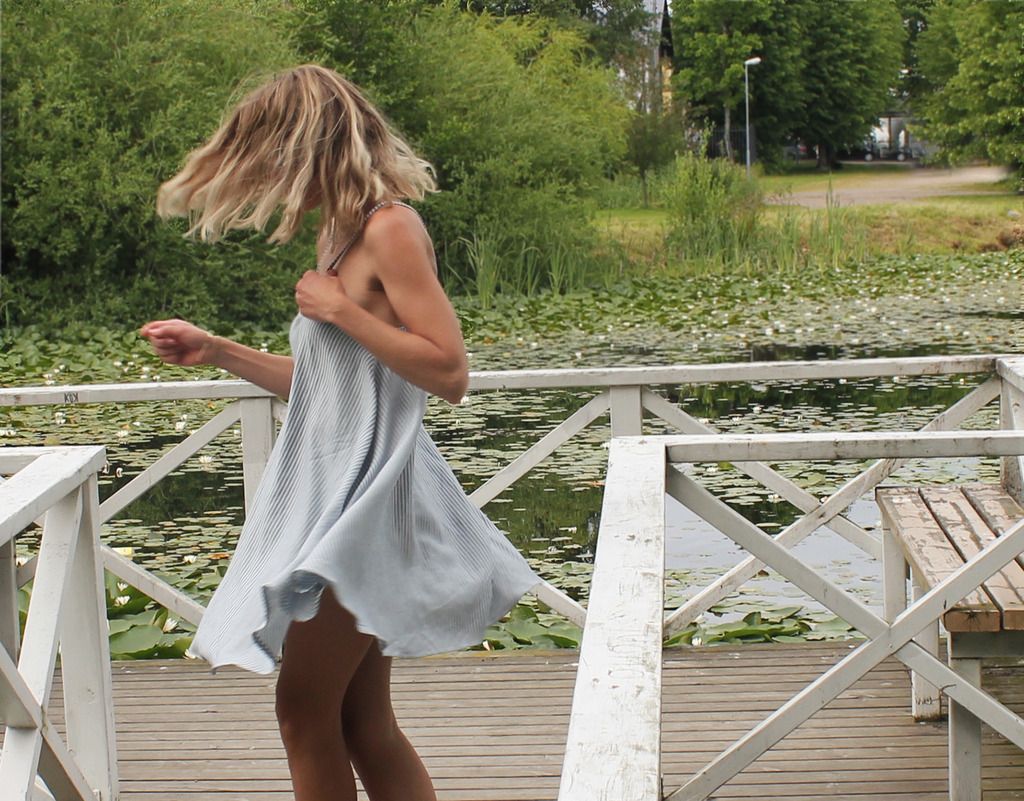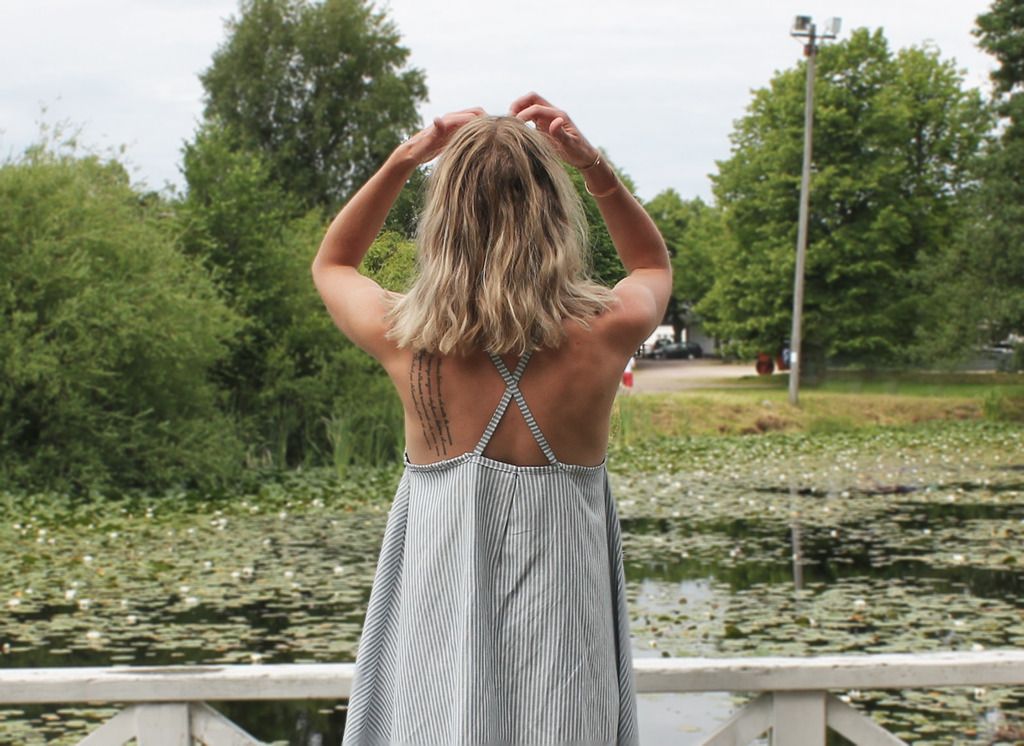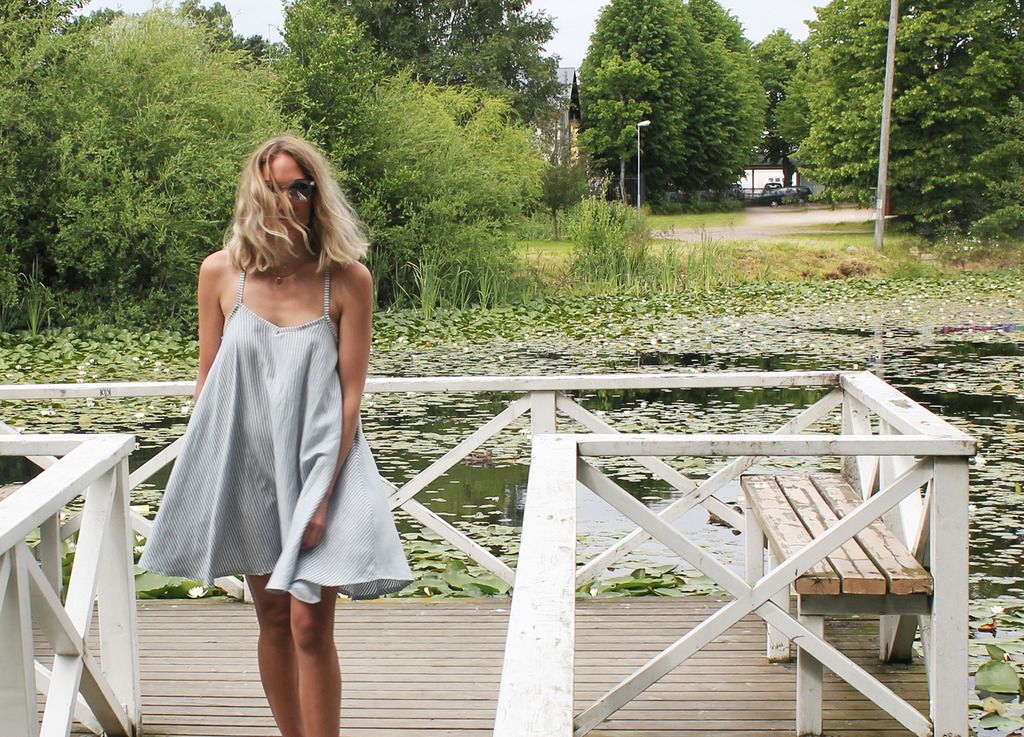 xo.
Julia