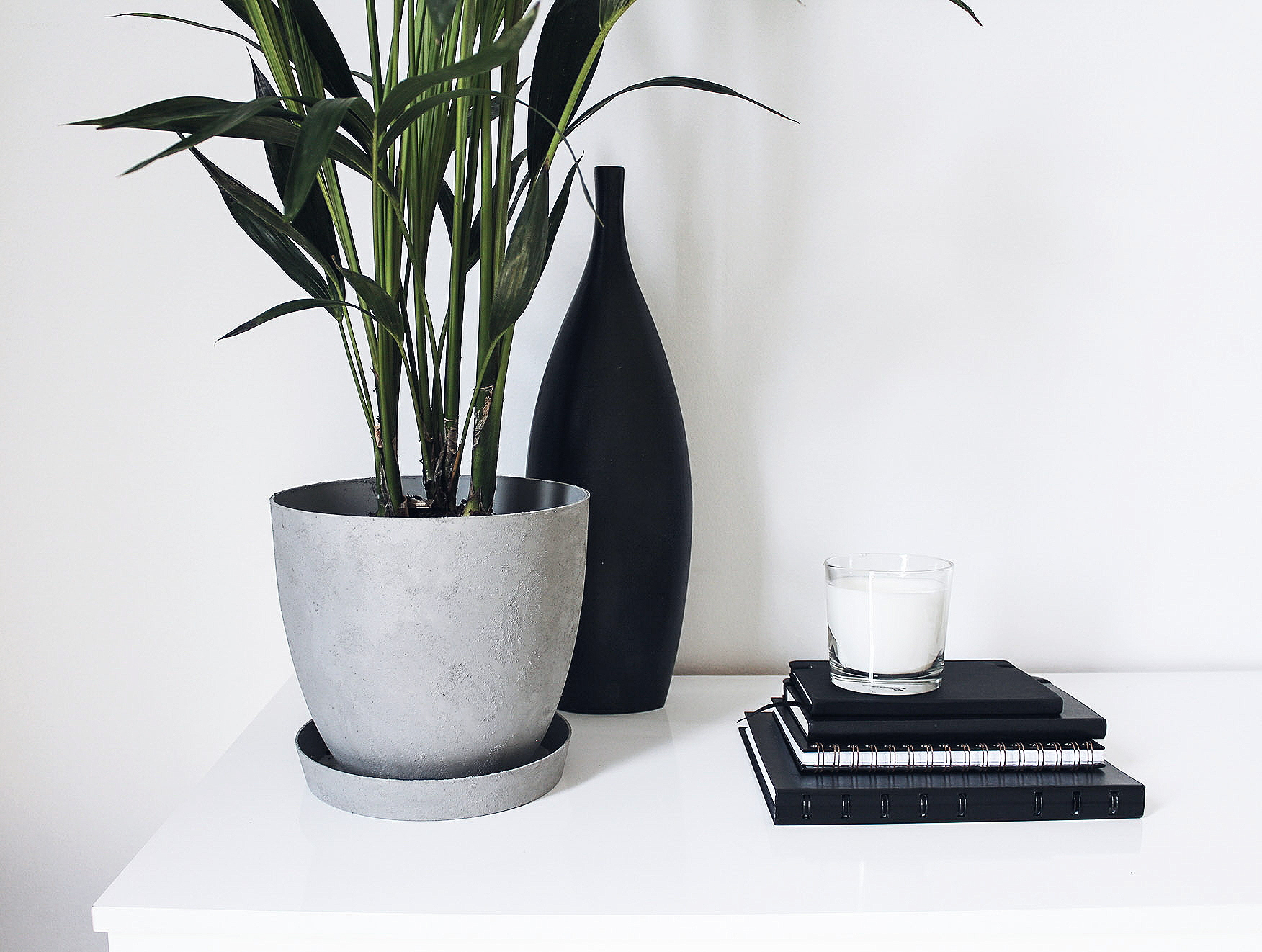 I've slowly started to decorate our Dubai home, focusing on smaller things since we're still staying in a furnished temporary apartment. Plants were #1 on the list, and I soon discovered that the standard over-the-top Dubai style of interior design also applies to flower pots here. If you're in the market for a planter with gold plating and gem stones thrown on top in the shape of a dragon, book your ticket to the UAE. For presently unemployed me, this was obviously an opportunity for a quick crafts project!
I love the look of concrete, but casting a pot out of it would've required tools and a working space I don't currently have access to. My original plan was to use
stone-look spray paint
on the basic plastic planter I found, but believe it or not, even that stuff here either contains glitter or is available only in metallic tones. So I figured, how hard can it be to make some of my own? It's not like there's any shortage of the main ingredient here in the sand pit.
TOOLS: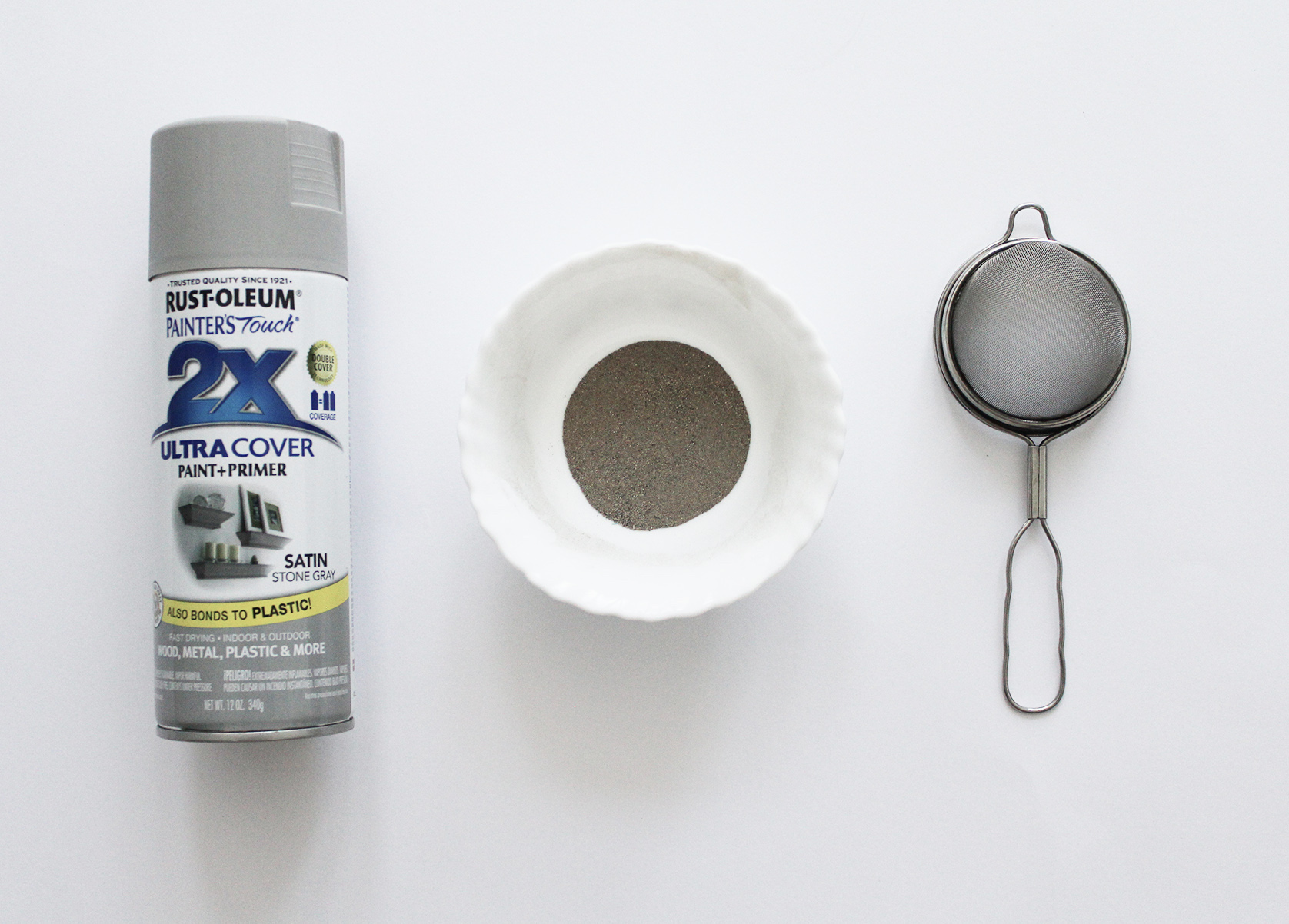 Planter in need of a makeover | Spray paint in the tone of your choosing (if your planter is made of plastic, get one like this where the primer is included - or prepare to prime your pot first) | Sand | Sieve | You also need a disposable plastic container for mixing, a toothbrush for applying the paint, and some plastic or other coverup to protect the area you're working in
I.
I recommend you work in either a ventilated space or outside. Cover your working area and prep your planter with either a coat of primer and a coat of your spray paint, or just a couple coats of the spray paint if yours includes primer like mine above.
II.
When your planter is ready to go with the base coat, take your sieve (I used a basic one for loose tea) and filter your sand, discarding the bits that didn't make it through. Shake your spray paint well and spray into your mixing container until you have a couple of teaspoons worth of paint in there. Start adding the sand, little bit at a time, mixing in with the toothbrush.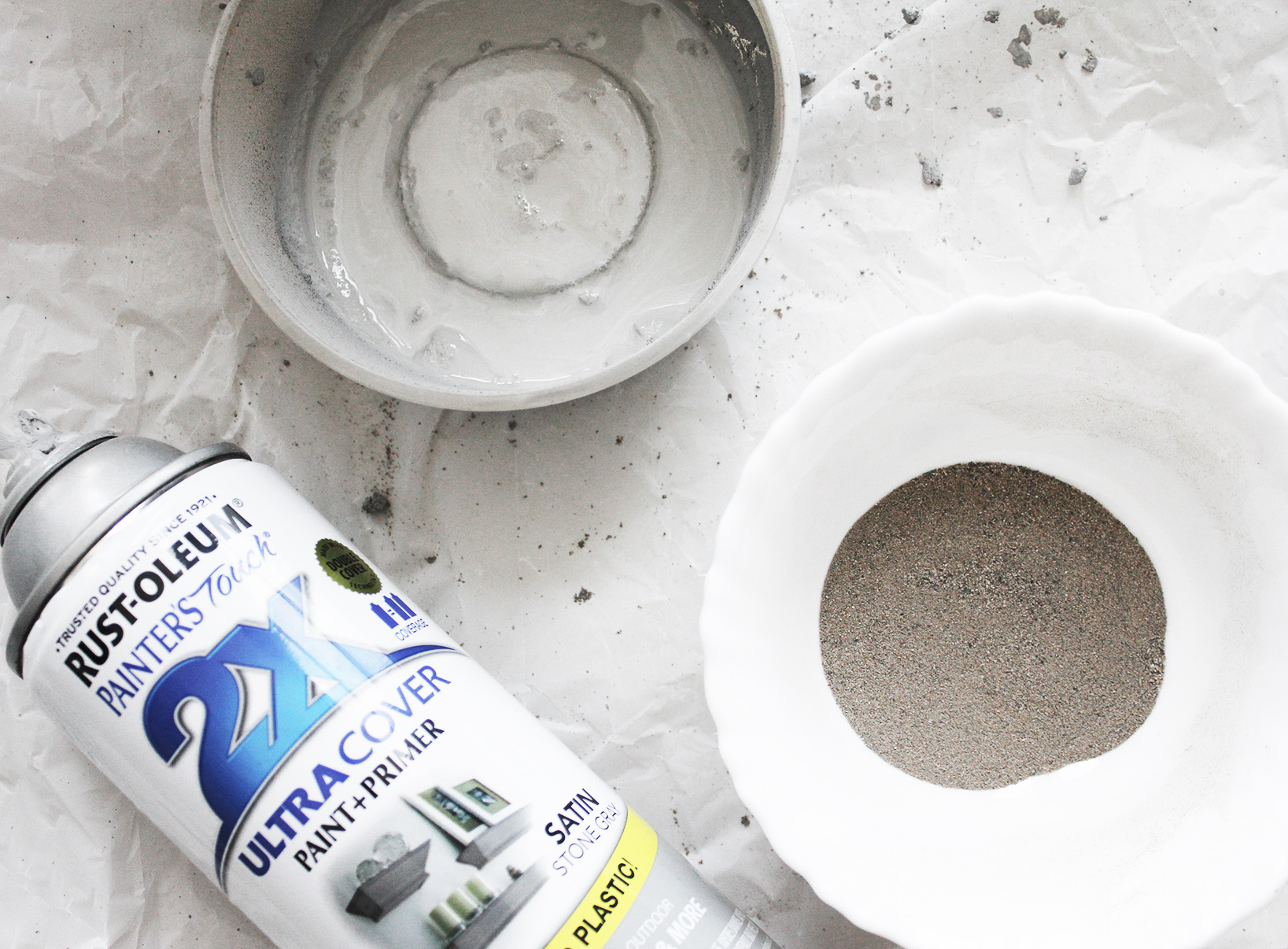 .. The mixture should look something like this - liquid enough to spread on the pot. If it gets too dry/clumpy, you've added too much sand. Just spray some more paint in to get the right consistency.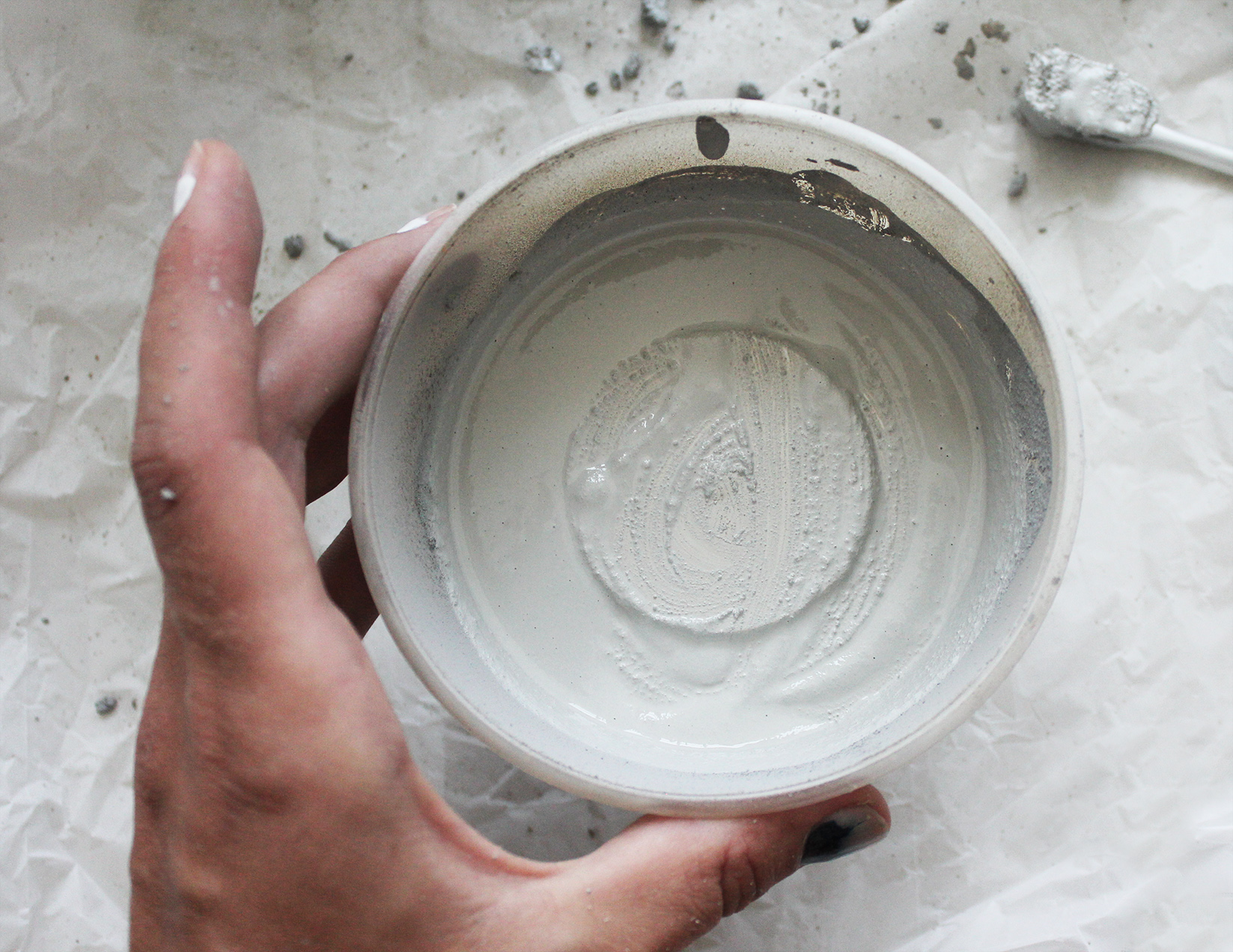 III.
Take your toothbrush and start applying the mixture onto the planter in circular motions. The goal is to have an irregular surface so it really is hard to mess this up!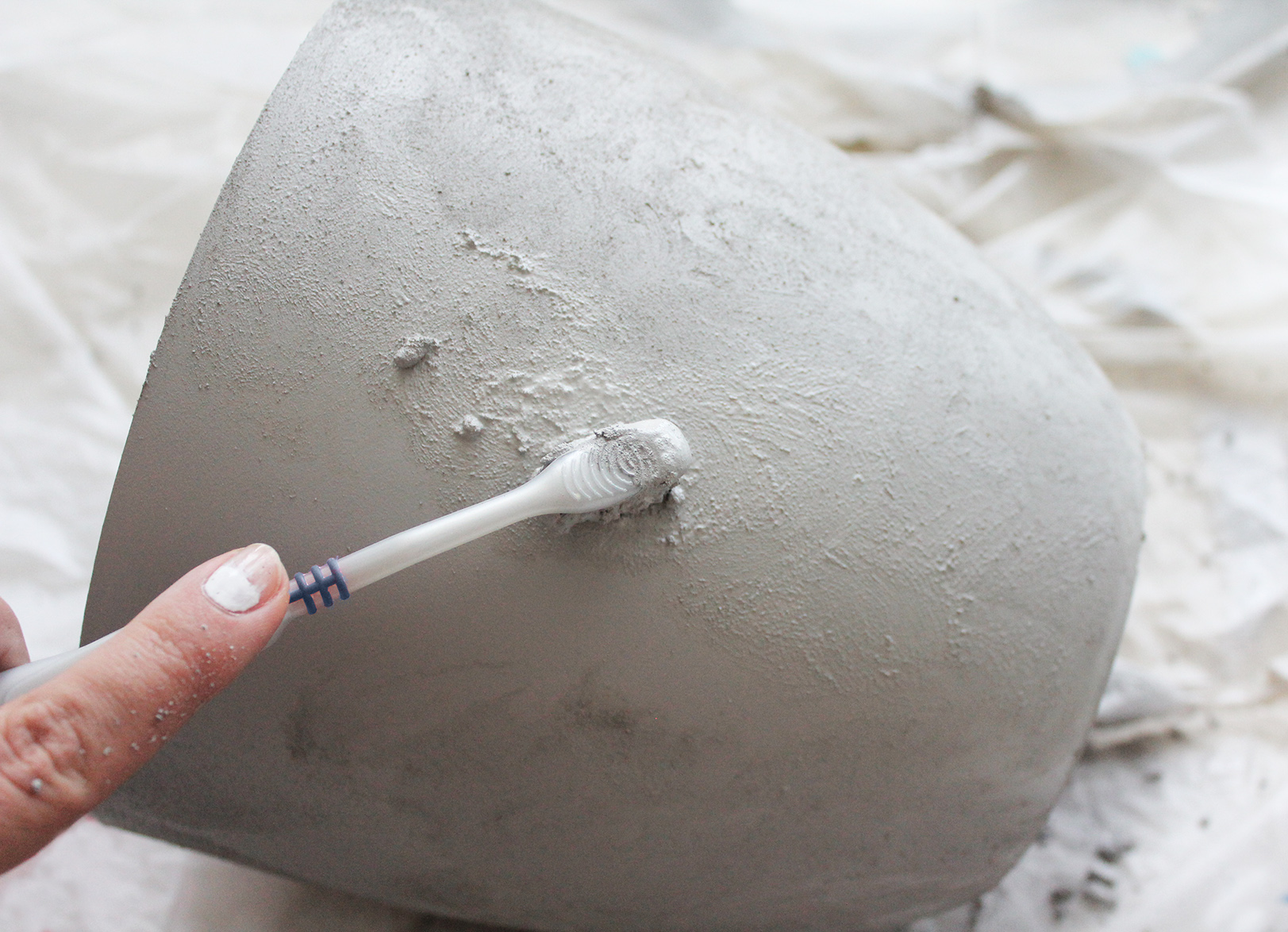 Let dry, see if there are any bits that need touching up, and that's all there is to it! I didn't add any kind of finish as I prefer the undone result, but if you wanted a cleaner look you could experiment with another coat of just the spray paint.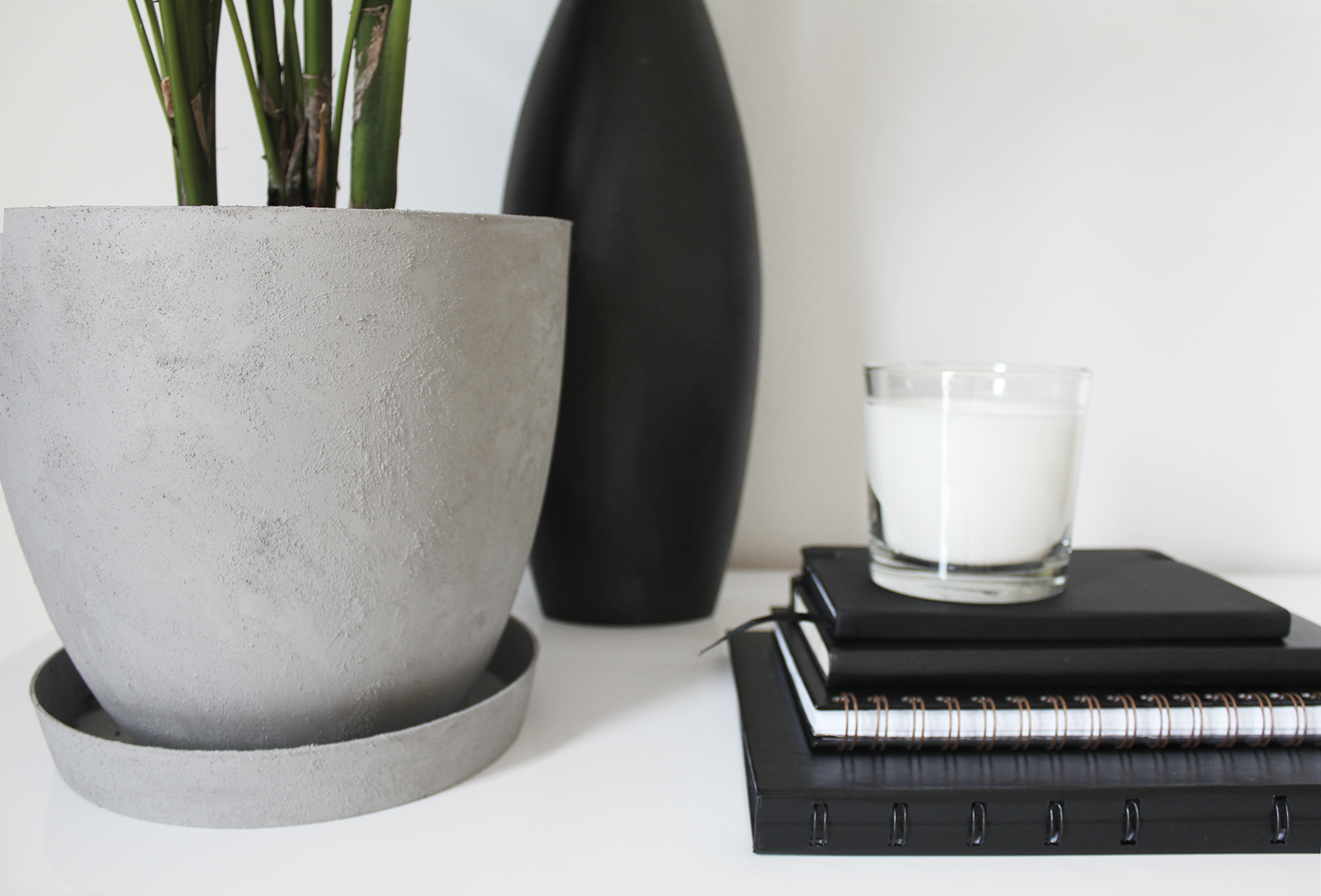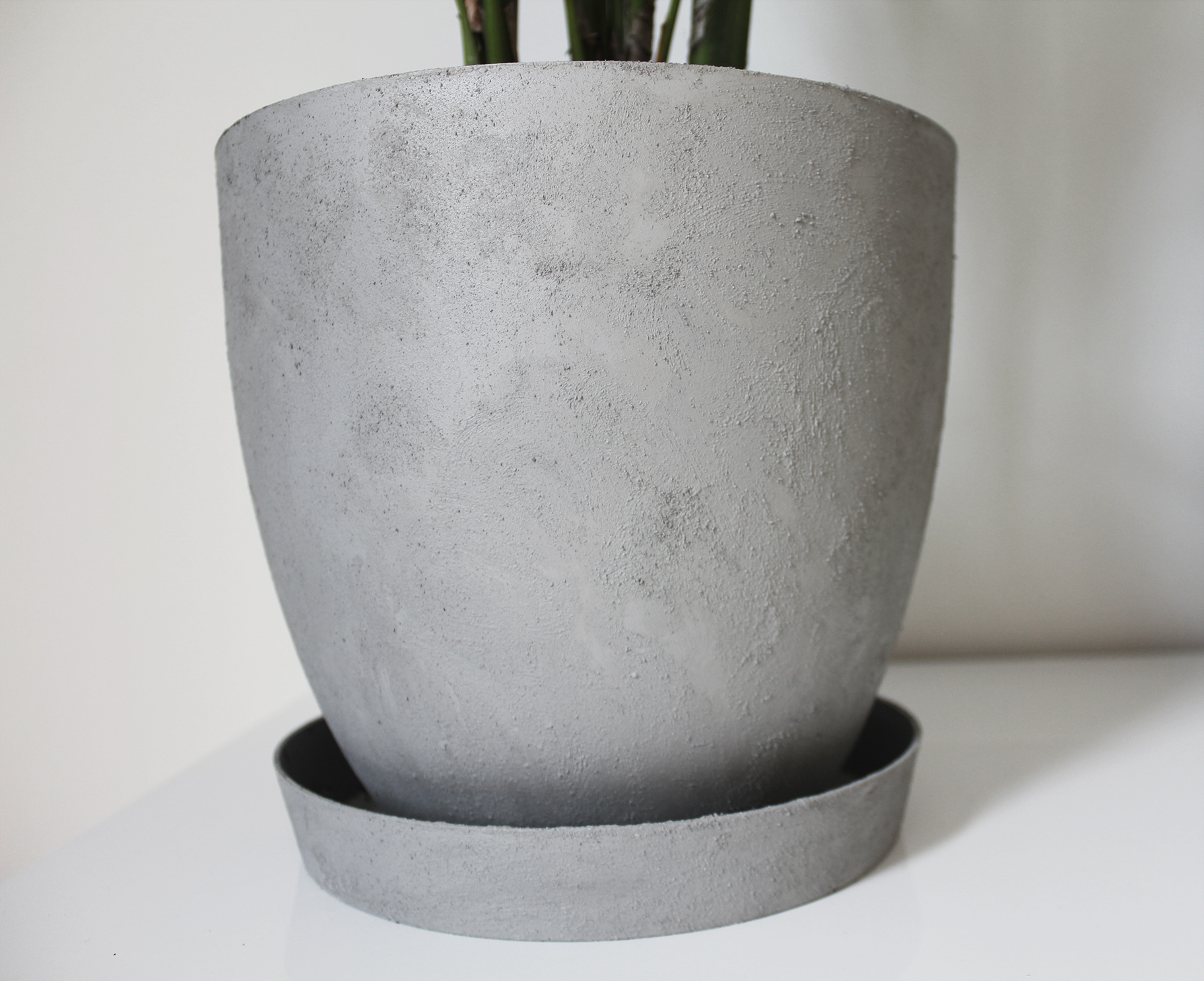 xo,
Julia