I try to fill my wardrobe with pieces that work both at the office and outside of it, just mixed differently. This skirt is the perfect example of something I consider work-appropriate paired with a button-down, and weekend-worthy as part of a more casual mix.
TOOLS:
1 m of fabric if you're my size (EU36/US4) | Scissors | Fabric marker | Measurement tape | Pins | Thread, sewing machine, needle | Matching invisible zipper of about 15 cm length
I.
Trace and cut your pieces based on the below measurement guides.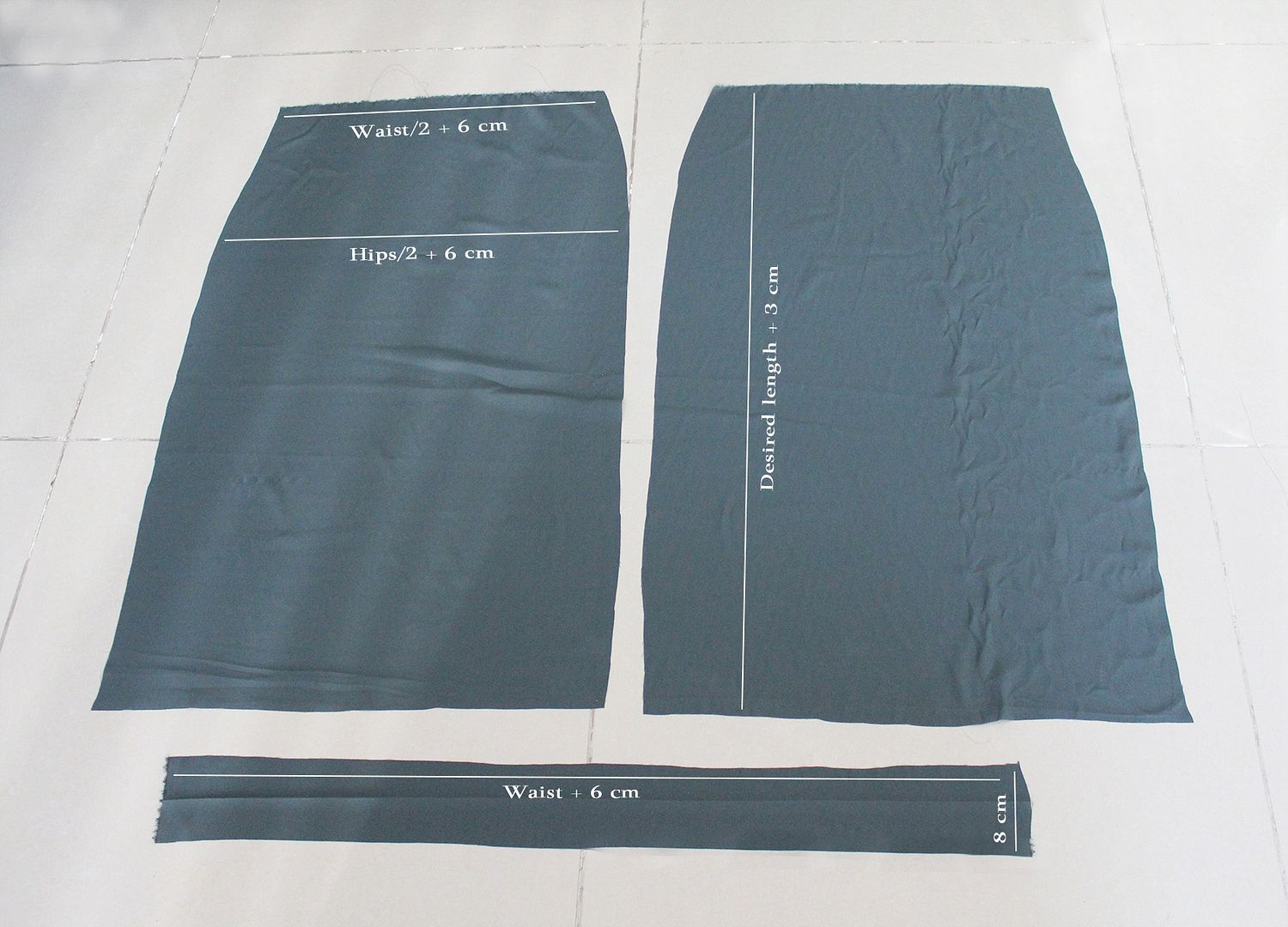 II.
Place the two pieces together, right sides facing, and pin and sew one edge. If you want side slits, end your stitch where you want the slit to begin (1 cm seam allowance). Press the seam open.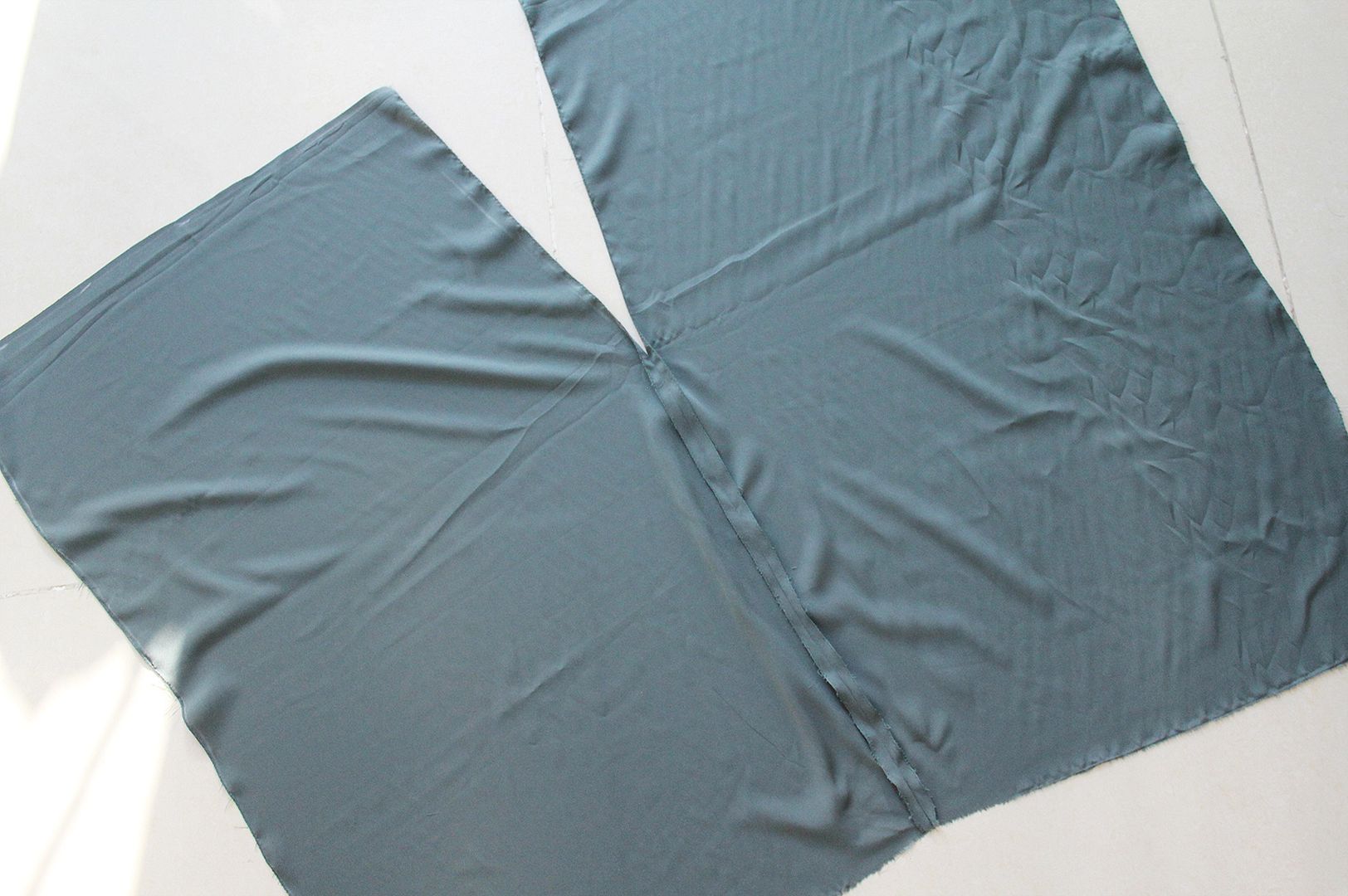 III.
Prep your invisible zipper by ironing it on low heat to open up the curve, pin in place on the un-sewn side, starting the zipper 3 cm from the edge (this is where the waist band will go). Sew in place. If you haven't installed an invisible zipper before,
this is a good video walkthrough
(it shows how you do this even if you don't have an invisible zipper foot). After this, try the skirt on - unless you have a very boyish, straight waist line, you'll probably want to add a couple darts to the back for shape.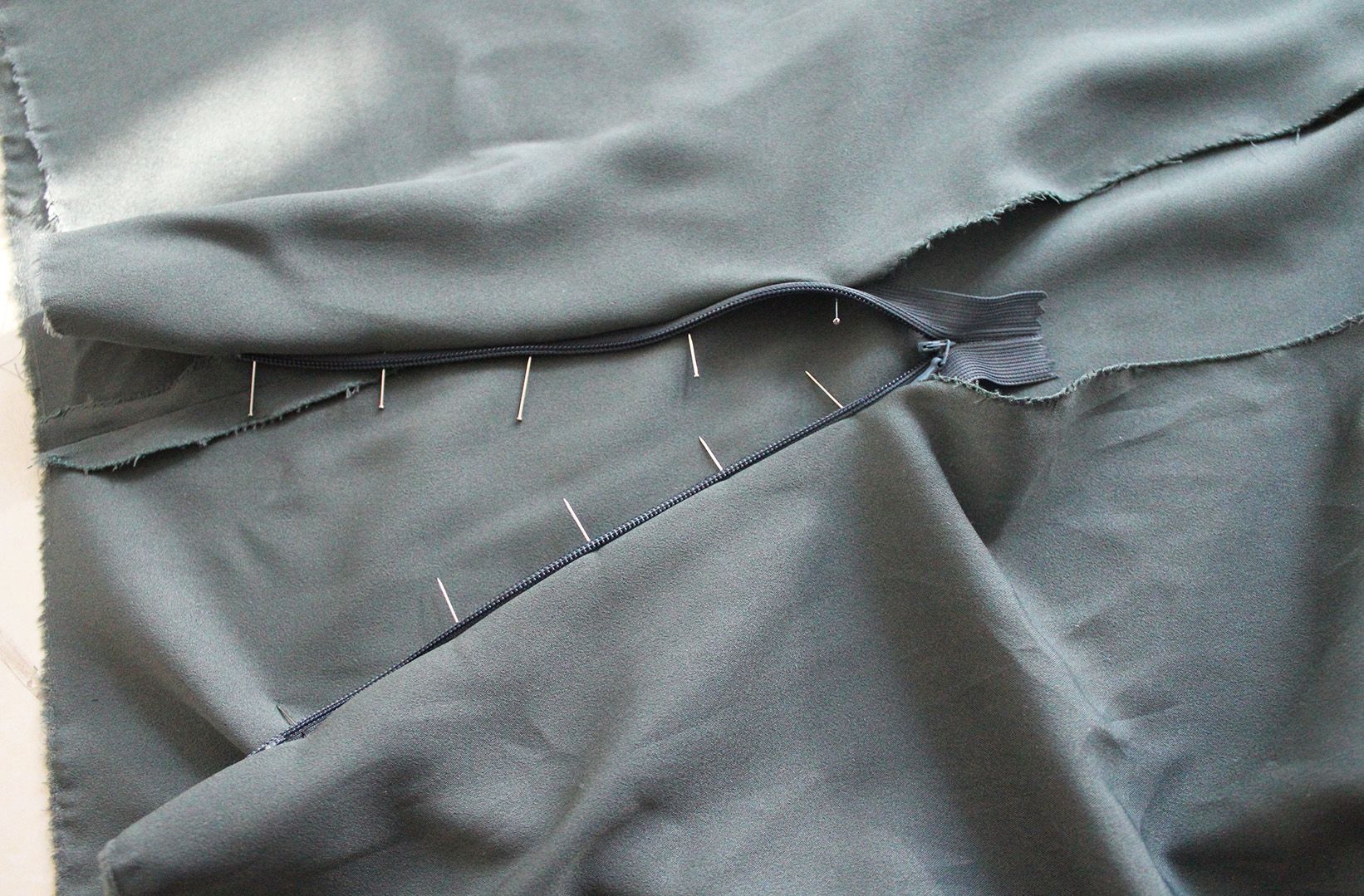 IV.
Prep the waist band by ironing in in half width-wise, then pressing a 1 cm fold on each edge. You should end up with a 3 cm-wide waist band: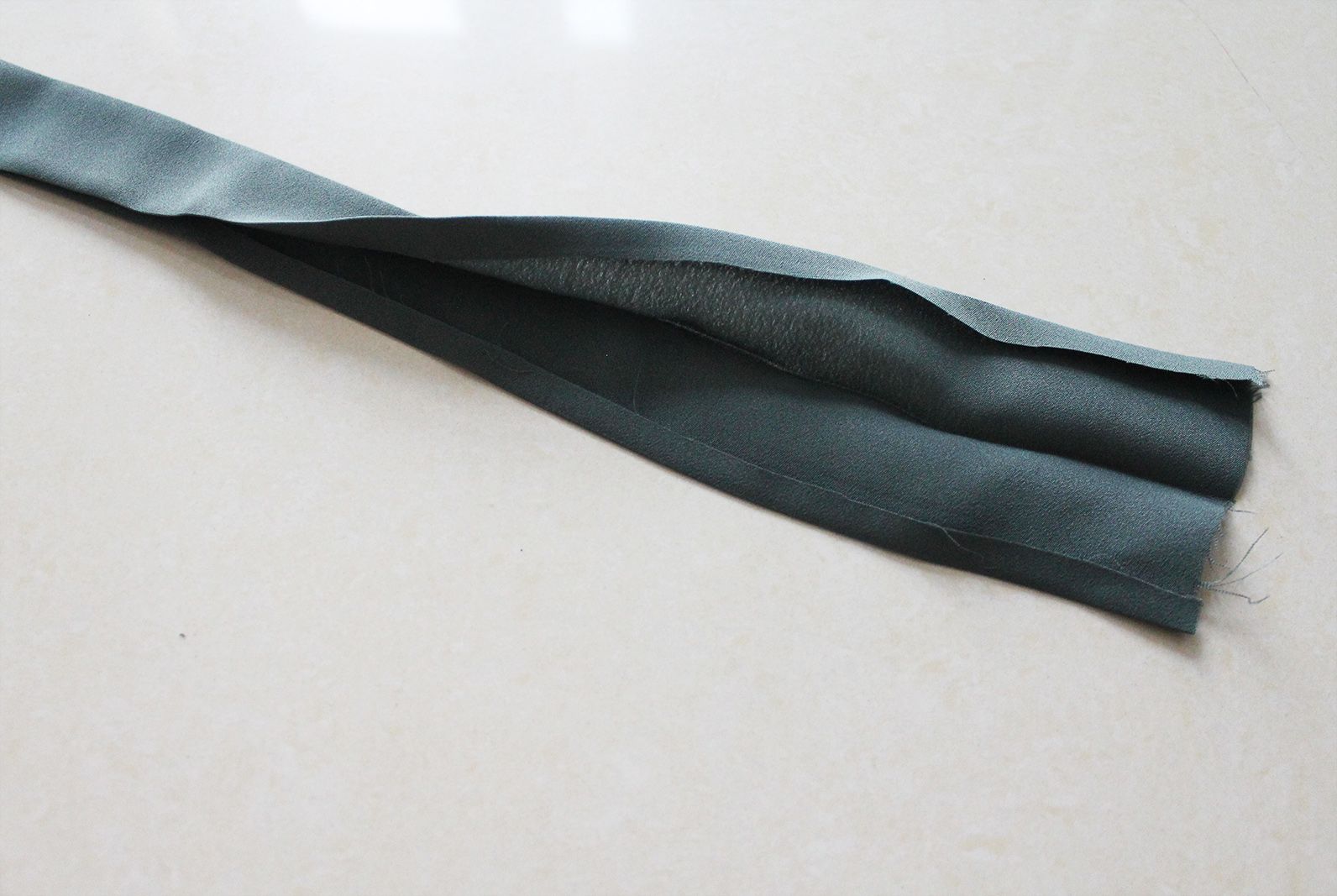 .. Which should fit nicely above your installed zipper: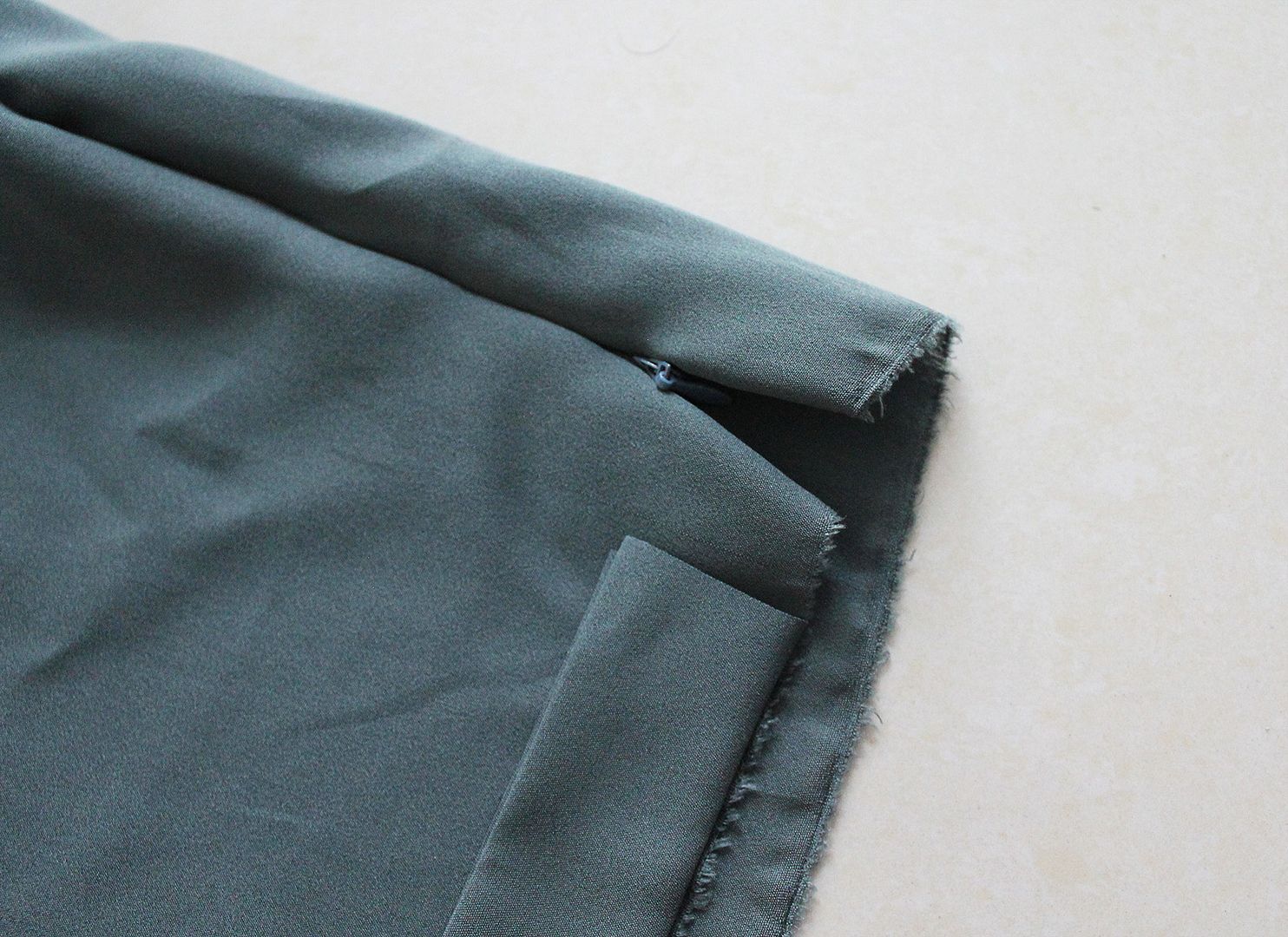 Press another fold at the end of the band, so you can wrap it around the waistline of the skirt, above the zipper, like this: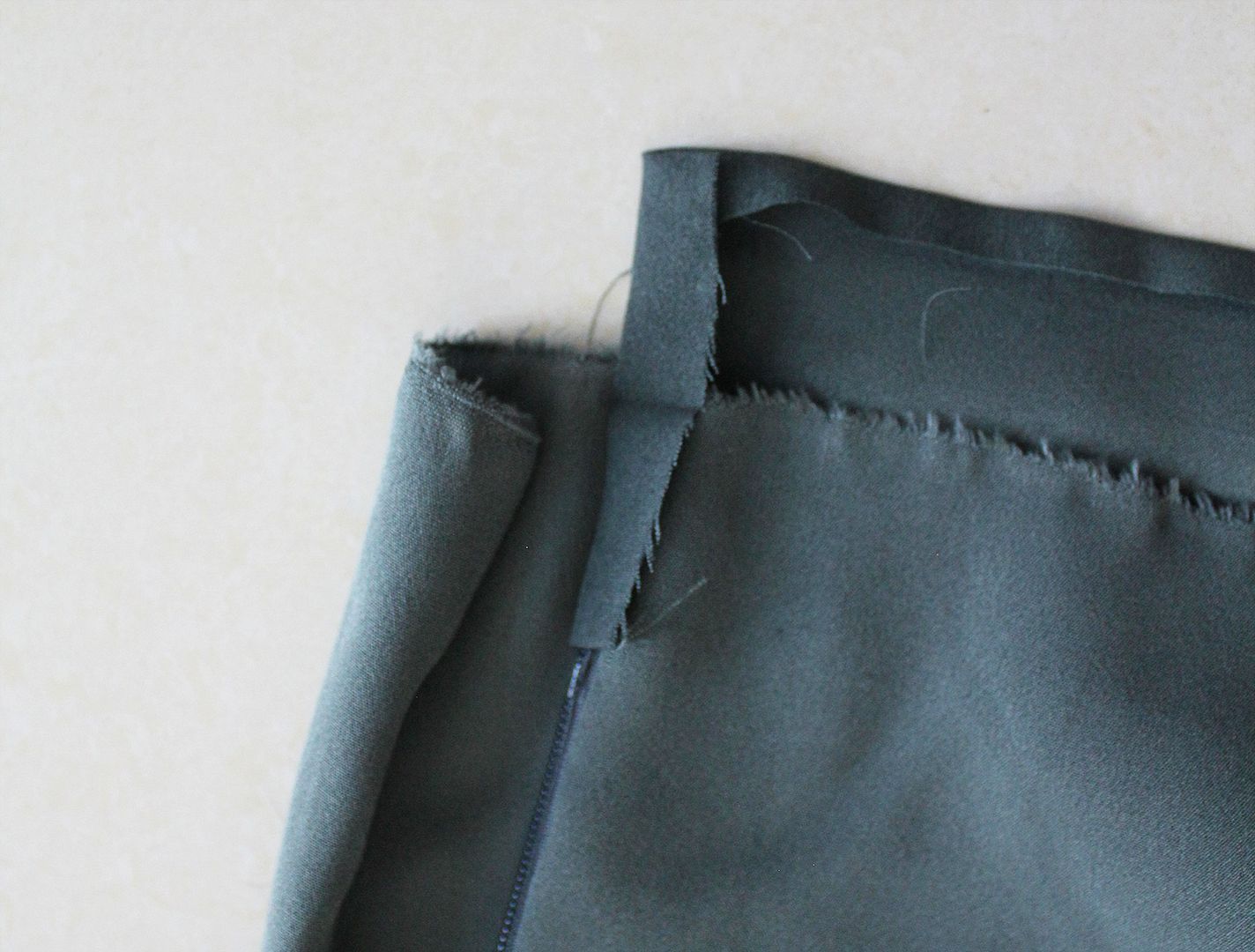 Fold the waist band, sandwiching the skirt in between, pin in place. This image also shows the 2 darts I added to the back for shape. When you get to the other end of the waist band, fold it as you did the first end, so it extends a couple cm beyond the zipper (this is where the button will go). Sew a straight stitch right at the lower edge of the waist band and up the vertical edges.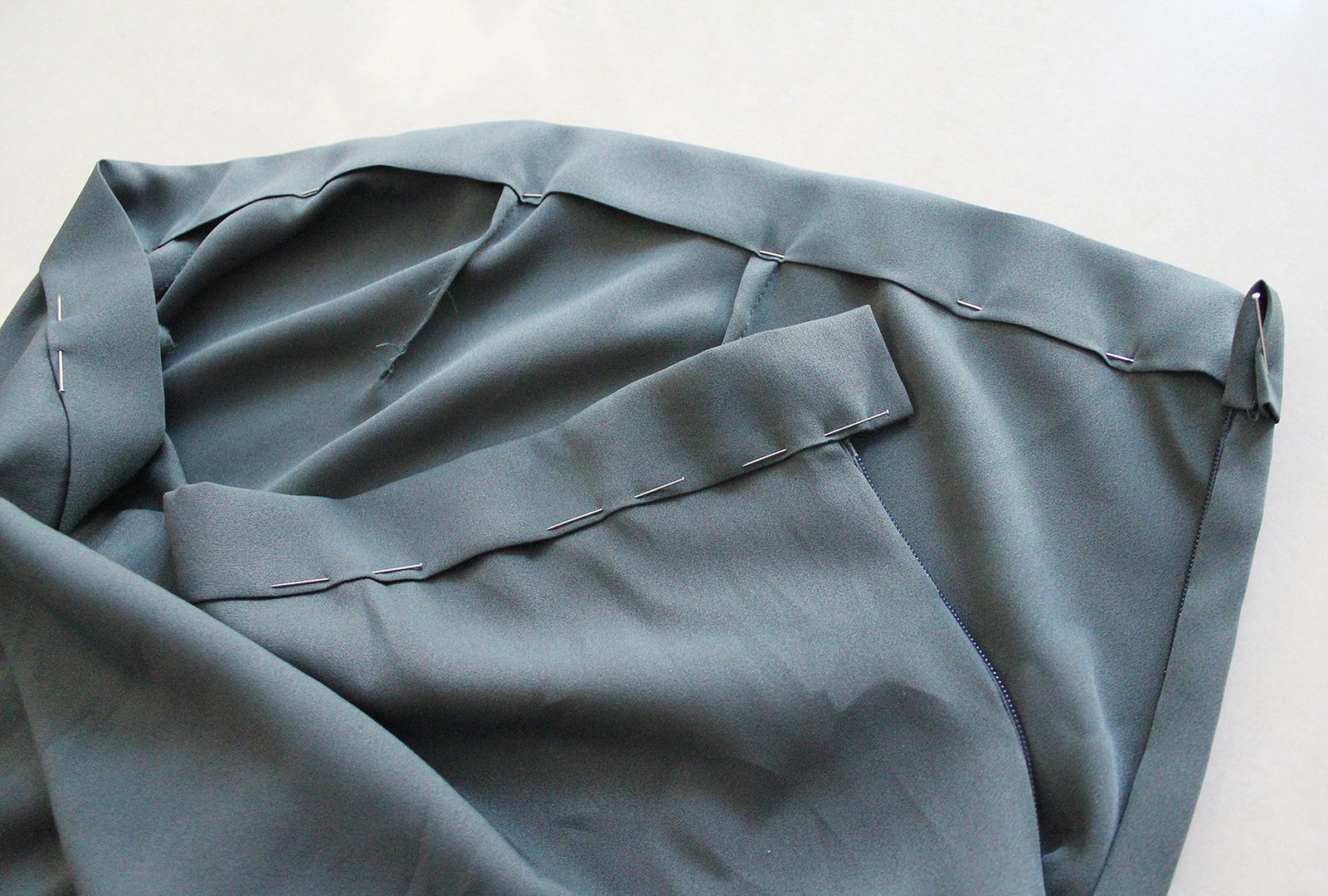 V.
To finish the side slits, I just pressed a double fold onto them, hand-stitching in place.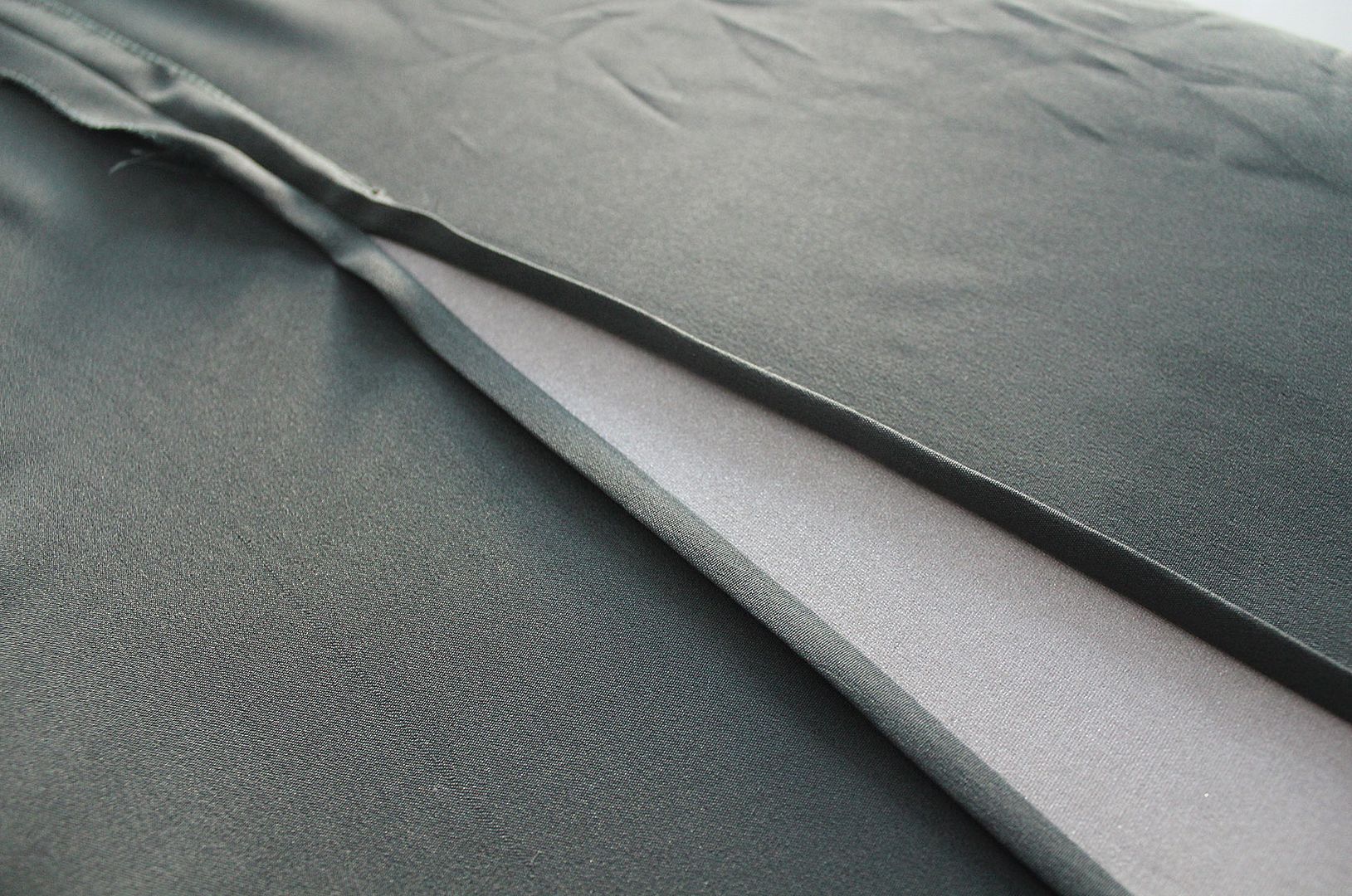 VI.
Add a buttonhole and a button.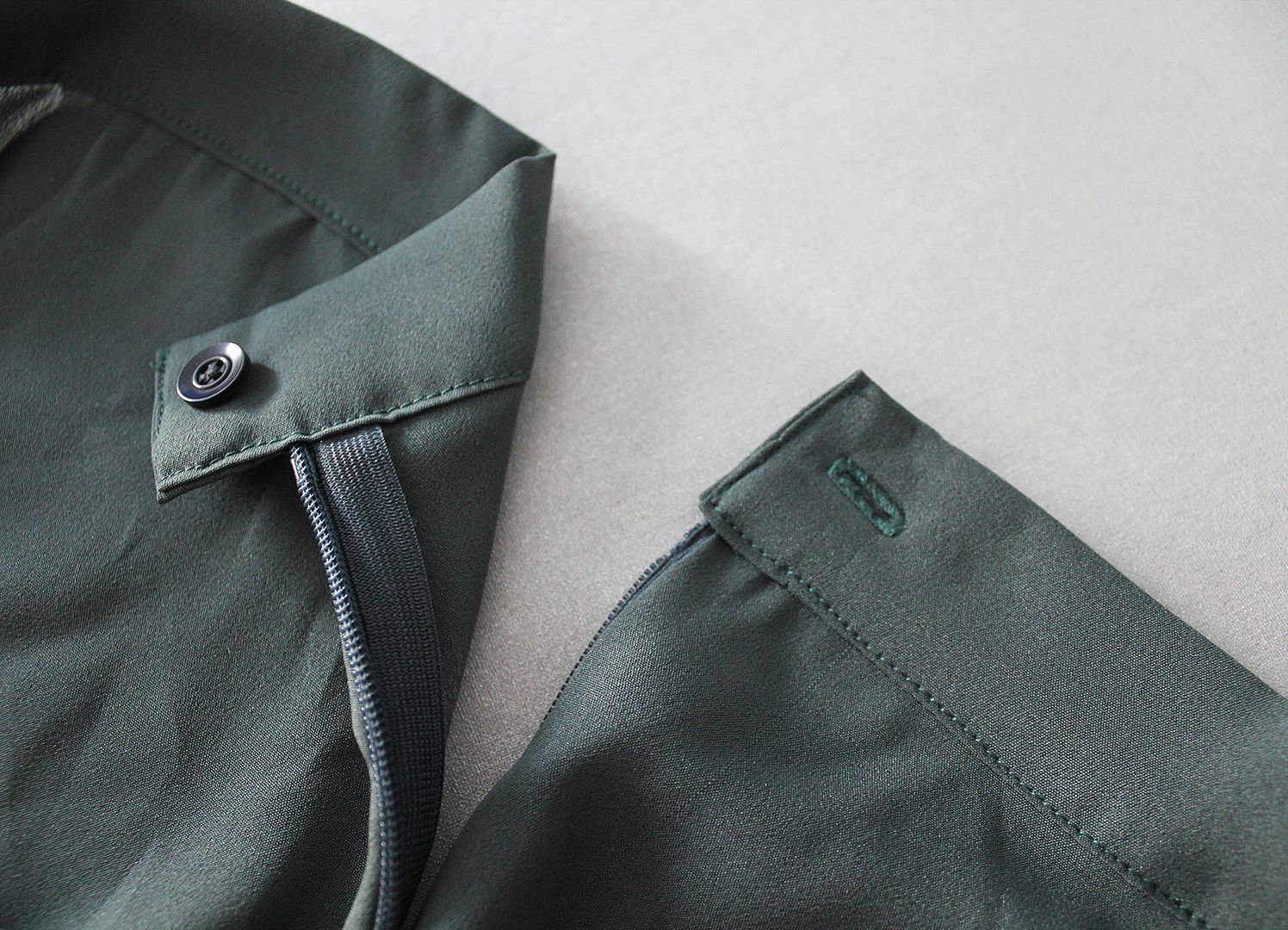 VII.
Last step is to hem the skirt - I did the same thing as with the slits and hand-stitched my hem with a double-fold.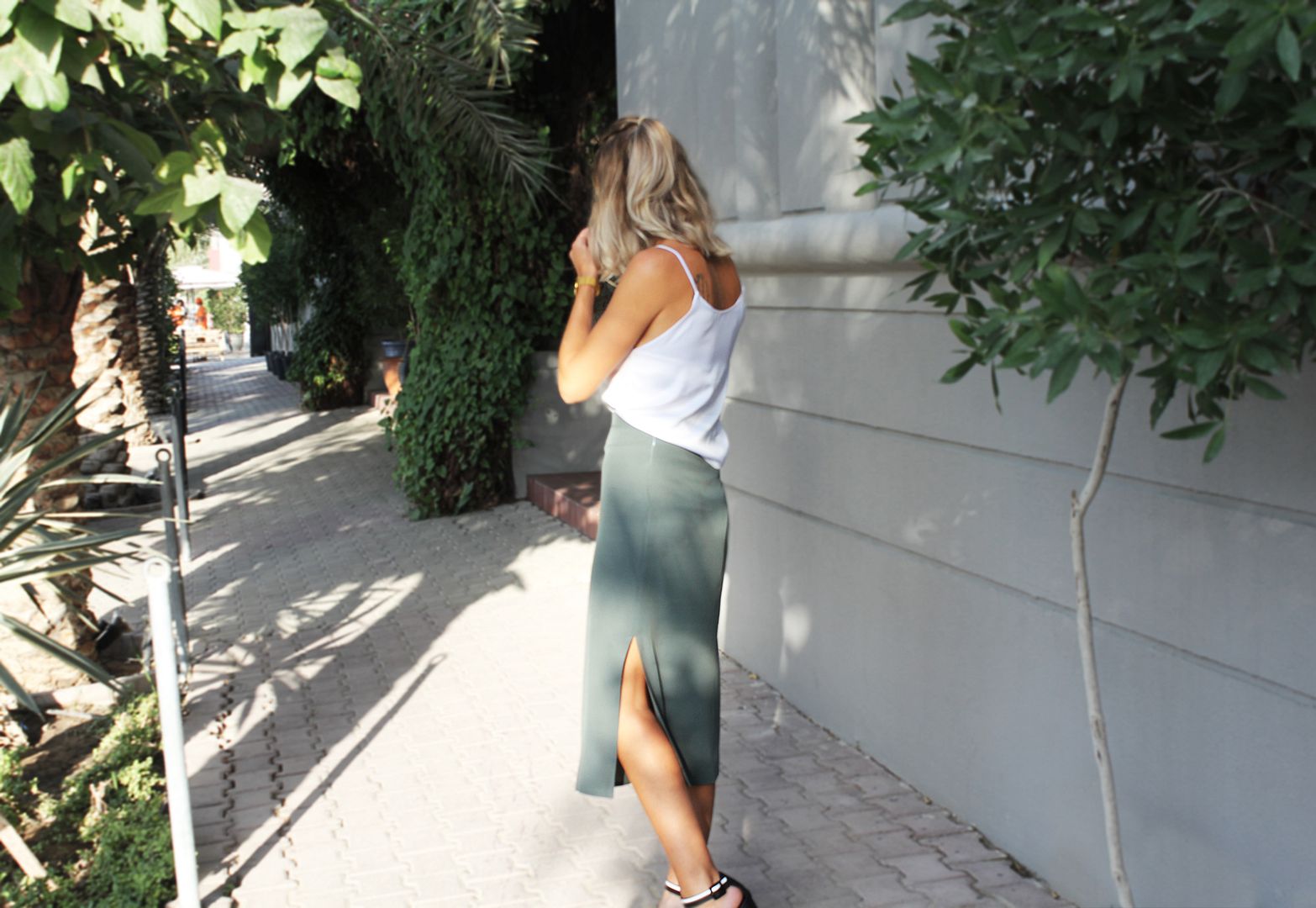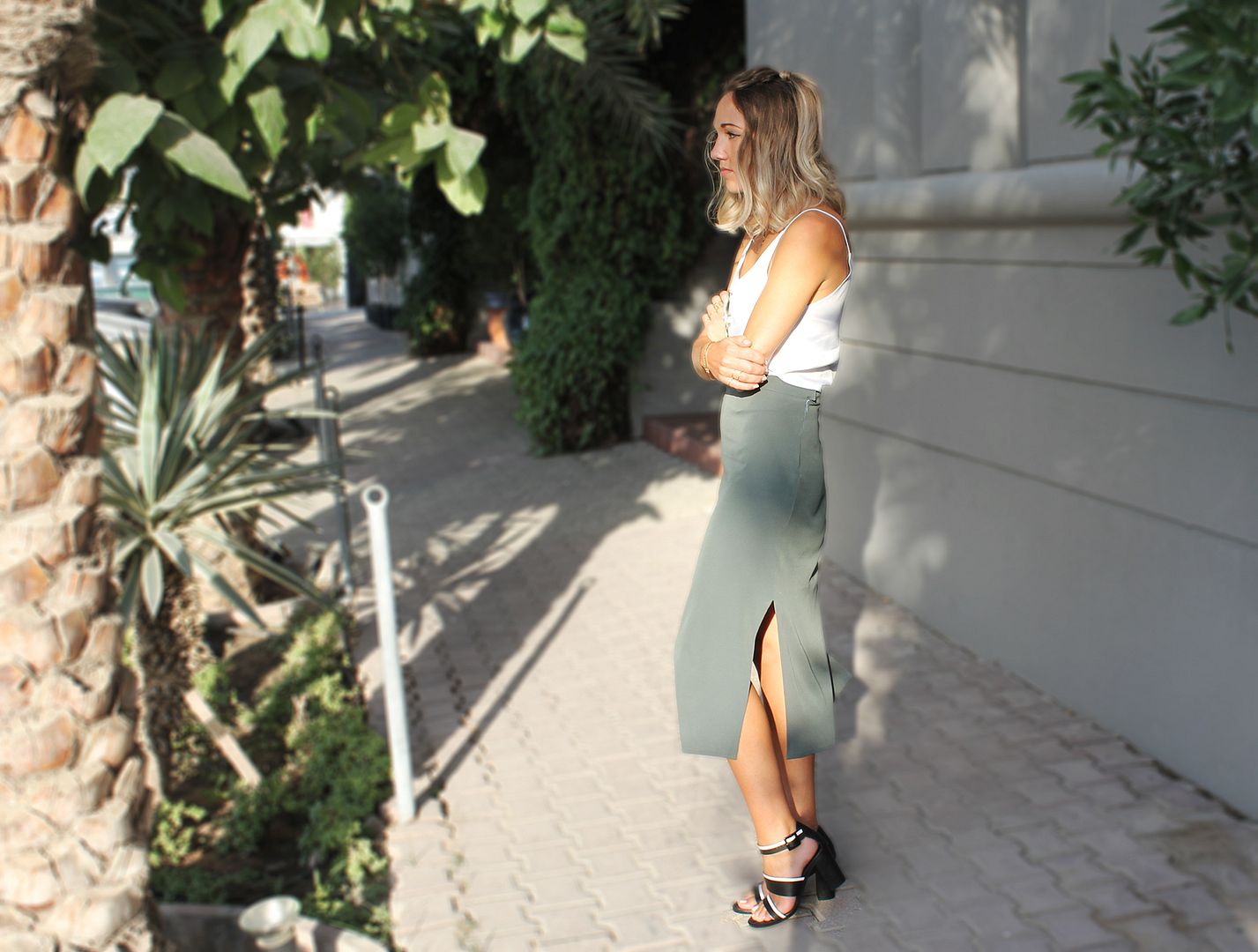 xo,
Julia