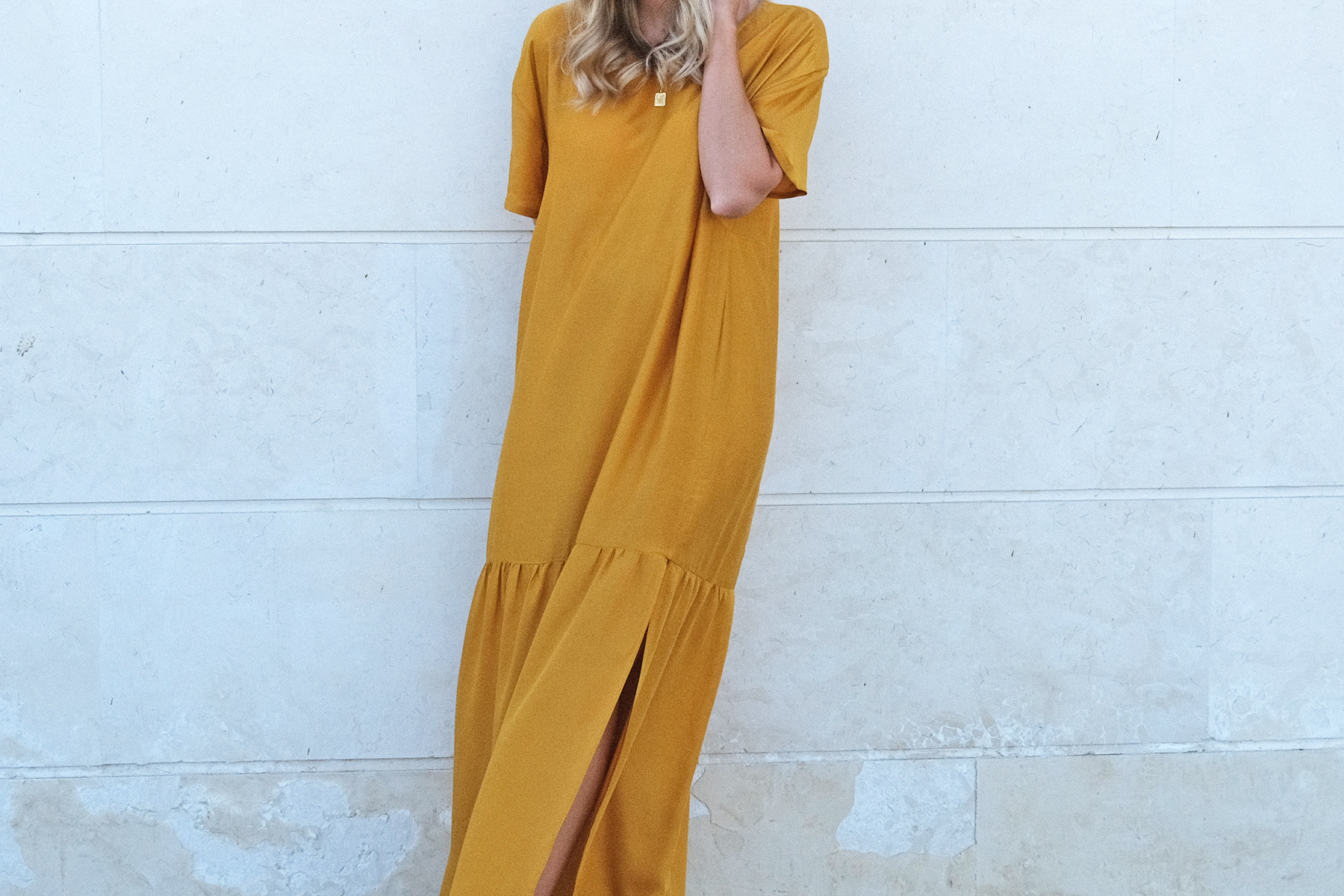 I have to be honest - this is one of the laziest tutorials I've done.. I worked on this dress in the evening dusk, took photos with my phone, and forgot to document some steps... But here it is anyway! A really easy project that I manoeuvred out of just 1.6 m of fabric. It's a re-make of this dress (where you'll find some more of the construction detail that's missing in this post😊)
TOOLS: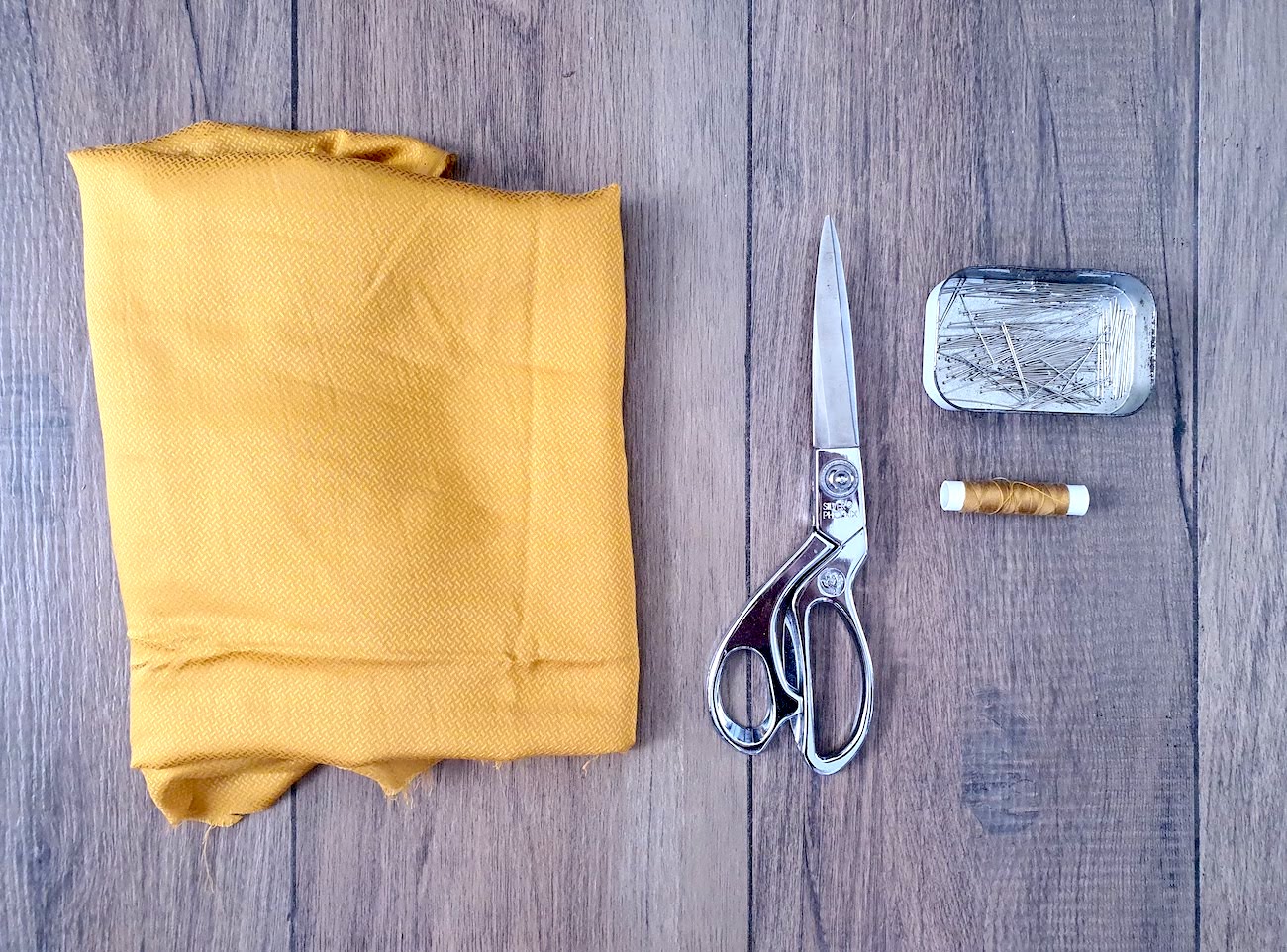 Fabric (light, flowy - I used a piece out of a remnants box, unsure of composition, may be a cotton/viscose blend) | Scissors | Pins | Thread & Sewing machine
I. Before starting to draft, I cut my fabric into 2 pieces to make sure I had enough for what I was planning. I knew I had to manage a top part of the dress about 80 cm long, and whatever I had left I would use for the gathered hem.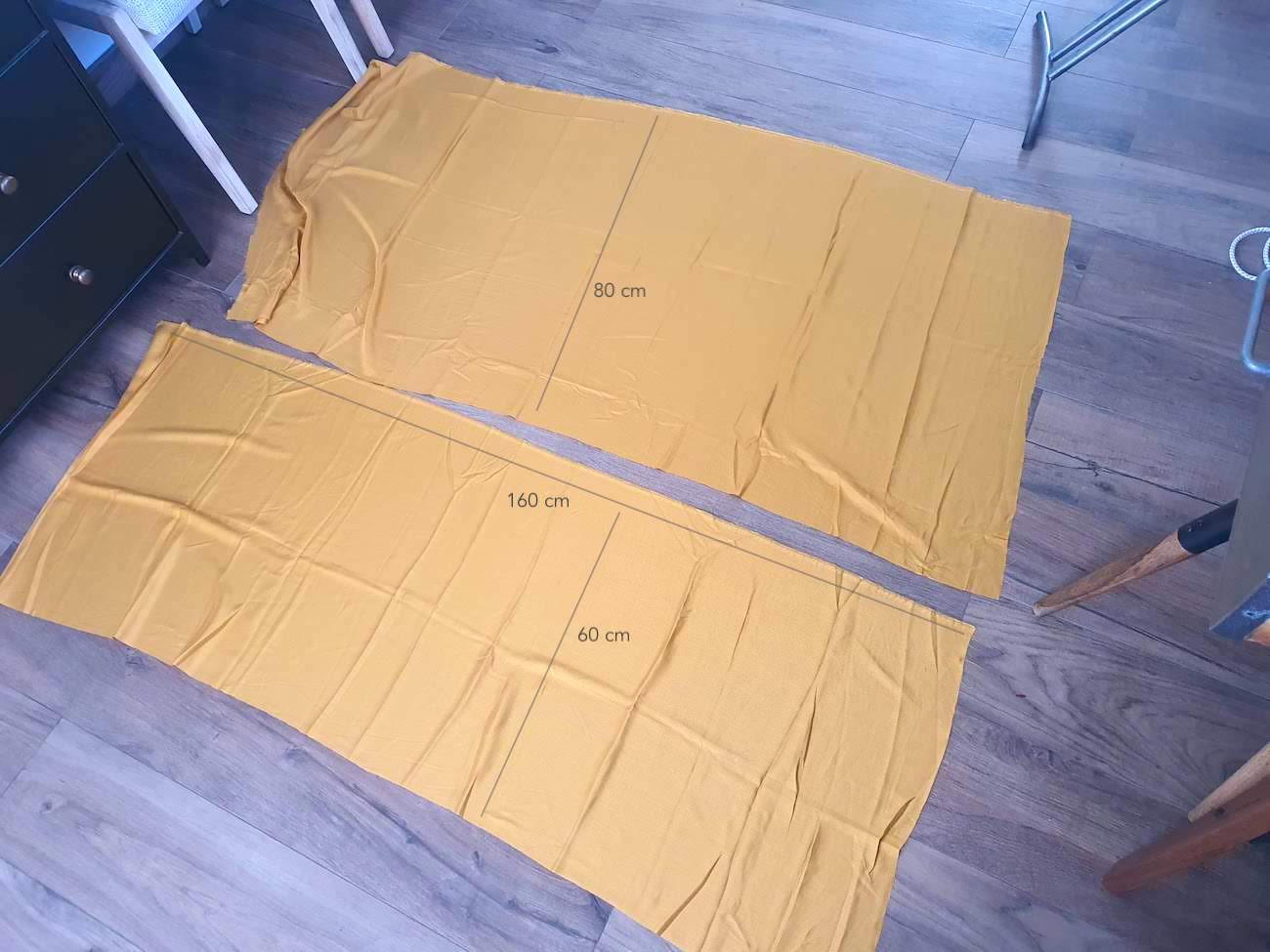 II. Next I cut out my dress upper part pieces. The measurements get you a loose-fitting dress for my size (EU36/US4) but given the fit the same measurements easily work for a size up as well (even two, in which case the dress will be less loose).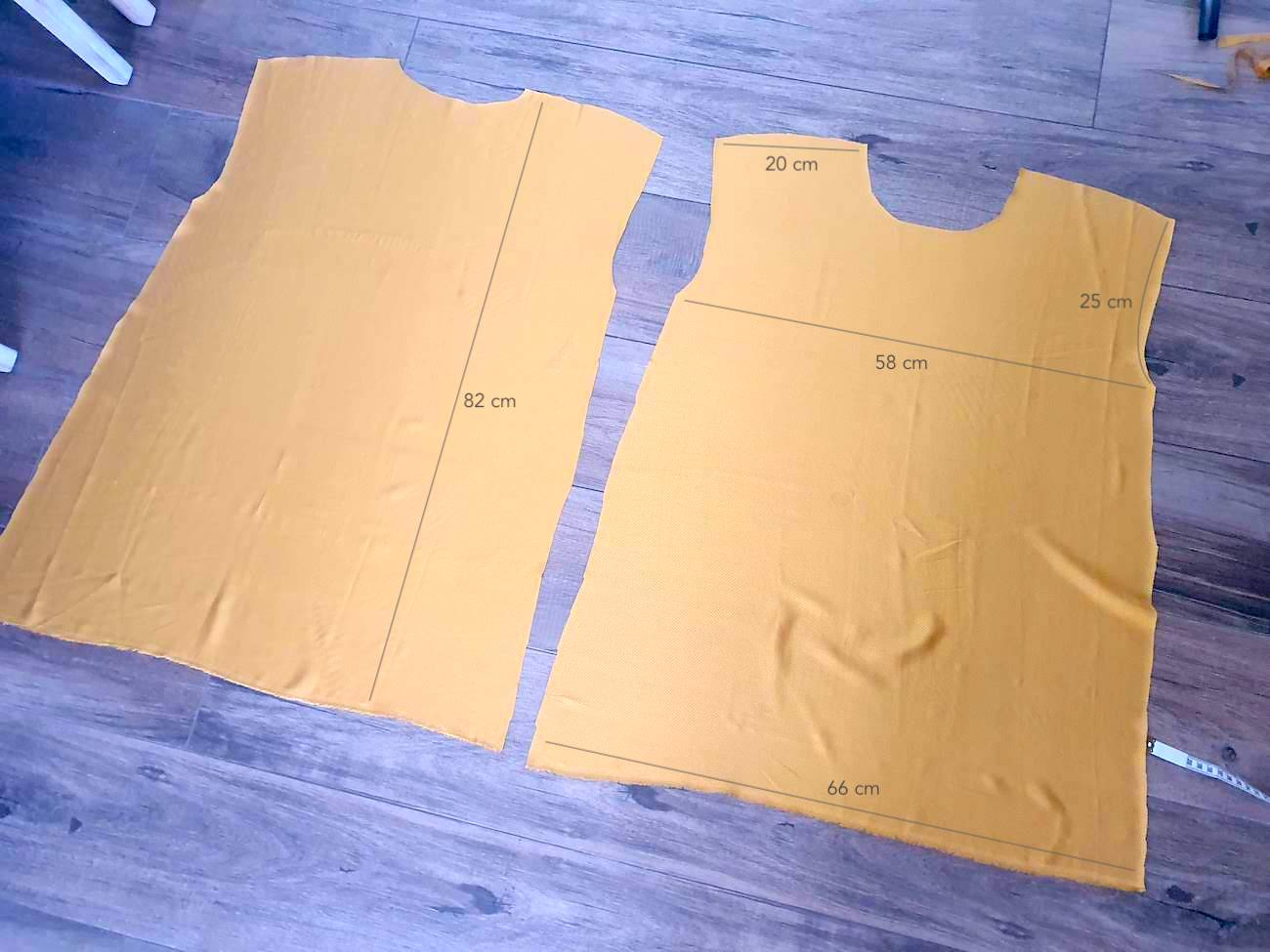 Given my limited amount of fabric, to get to the 80 cm length I had to make little extension pieces at the shoulders (the measurements in the above image are as if I was able to just cut the pieces without these extensions).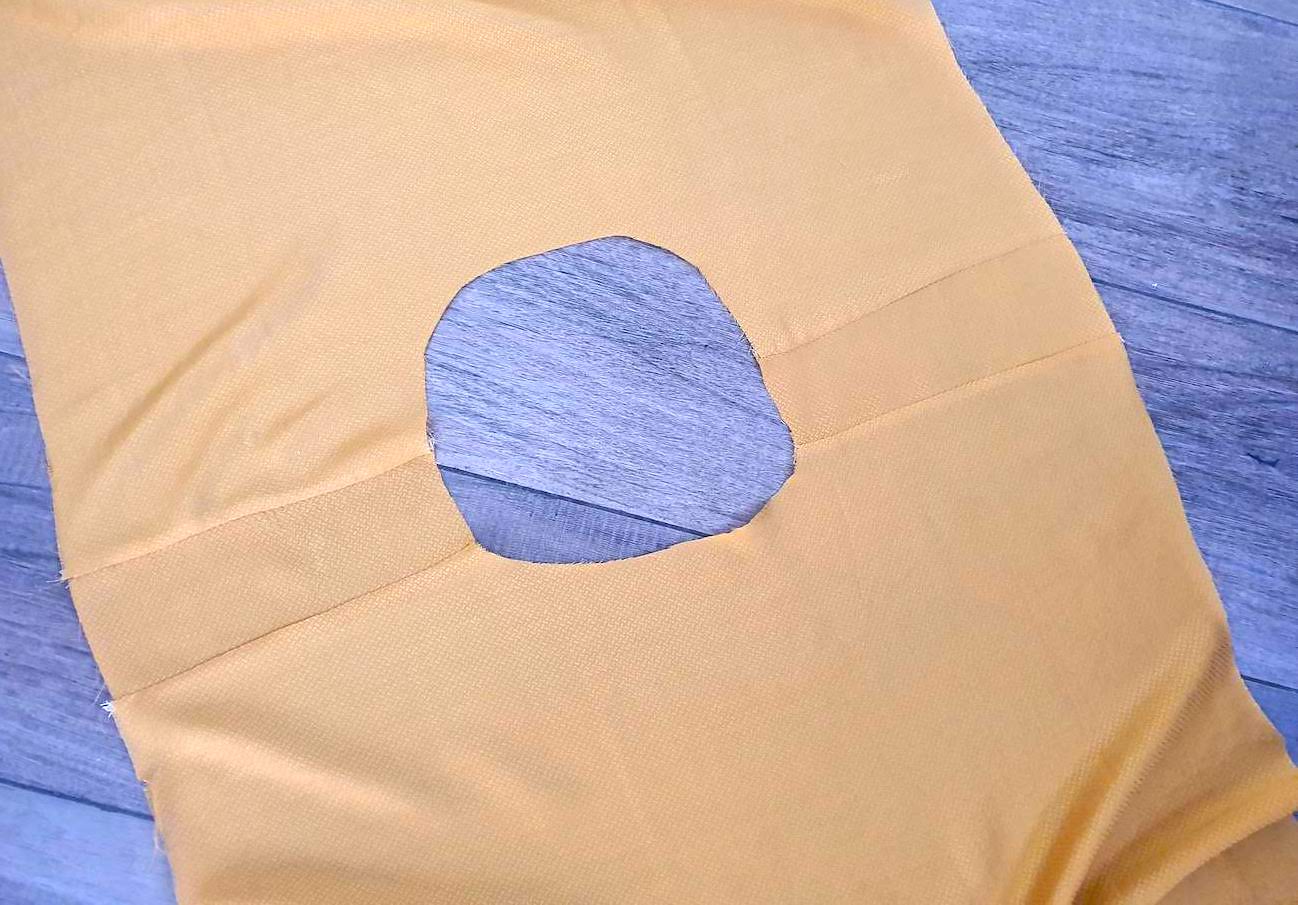 III. Next I cut out my sleeves.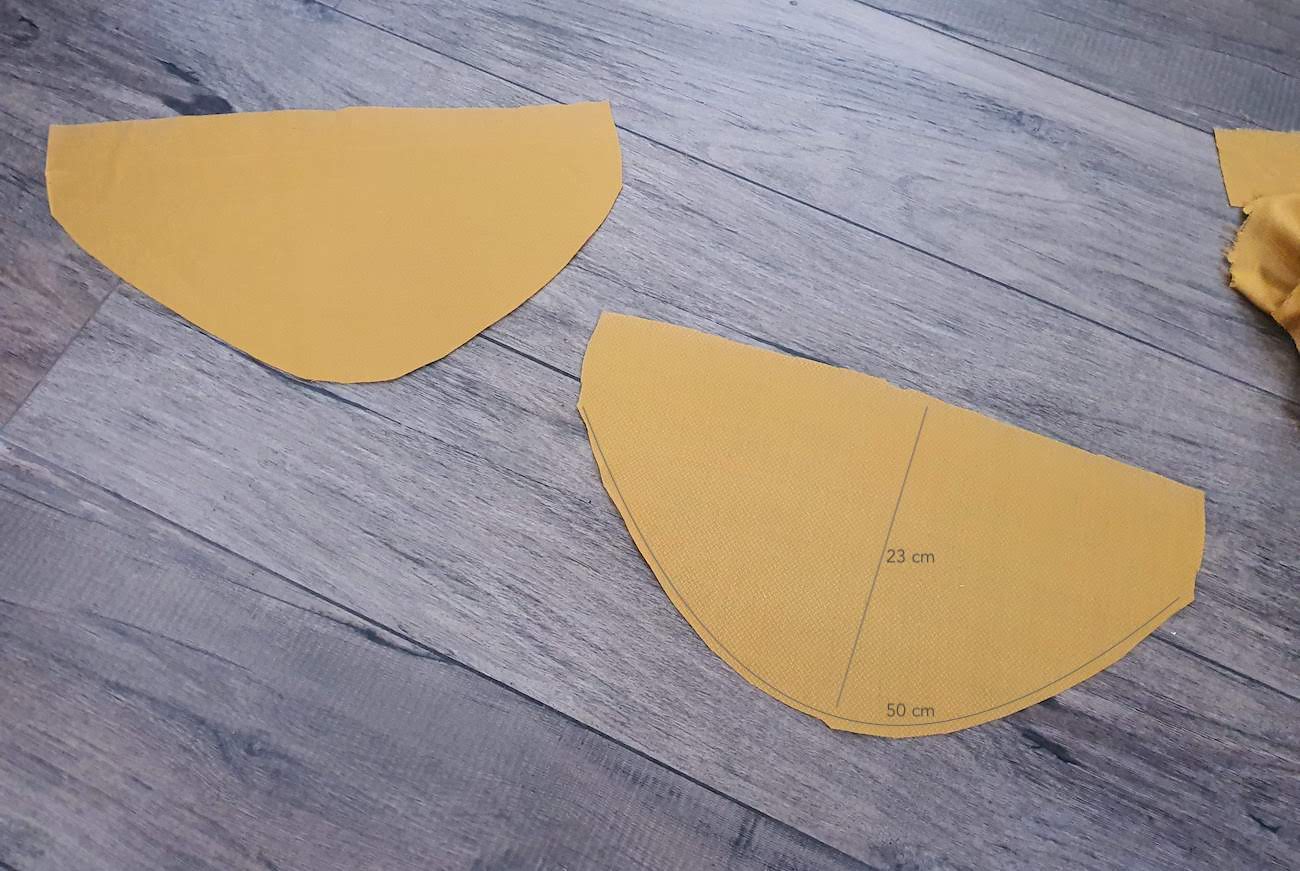 IV. .. And proceeded to put the upper part of the dress together. This post from way back in the day shows you the construction steps which I failed to document this time..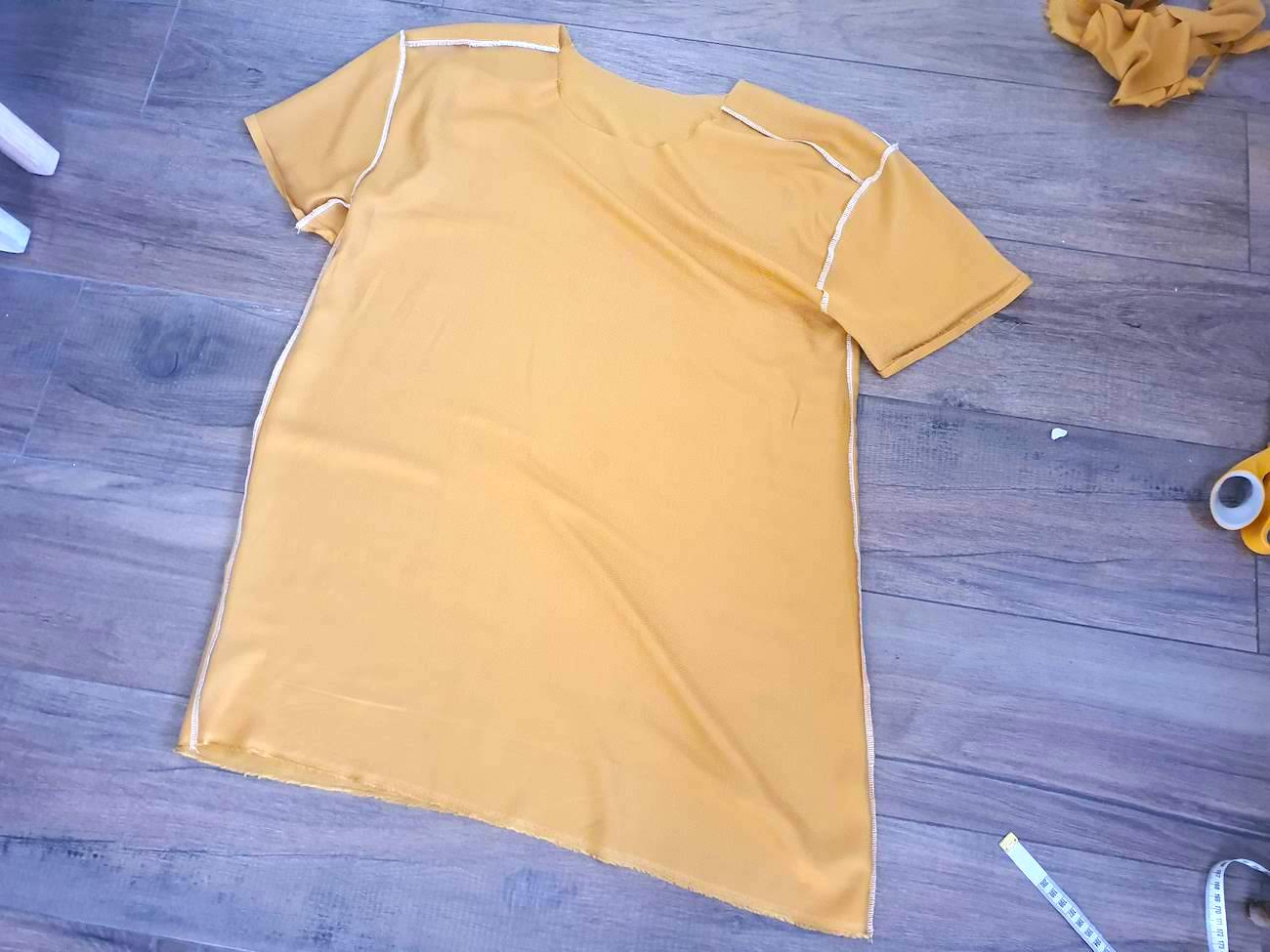 V. To add the hem part, I took the remaining fabric and sewed one short side together to create a long rectangle. I also finished both short edges with a double fold (these would create the slit). Then I added a basting stitch (longest stitch on your machine) to one long edge, and used that to gather the fabric, so the length matched the circumference of the hem of the upper part of the dress. Time saving tip for gathering: when doing your basting stitch, set the stitch length to the longest on your machine, and the tension to the highest - this way as you sew the machine will already gather the fabric nicely. You'll just need to adjust the gathers to get the right fullness.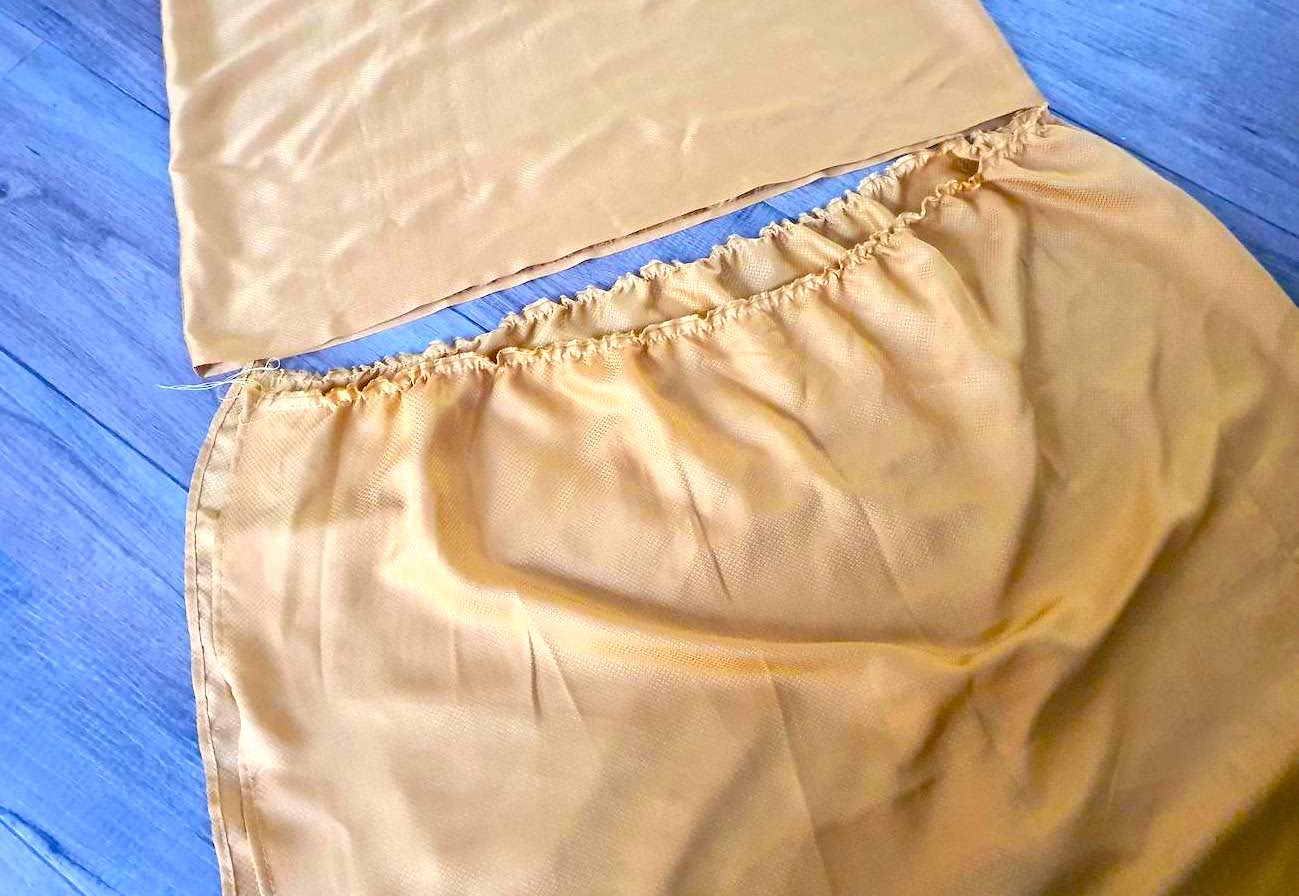 VI. Once gathered, I pinned the gathered hem piece all around, and sewed in place.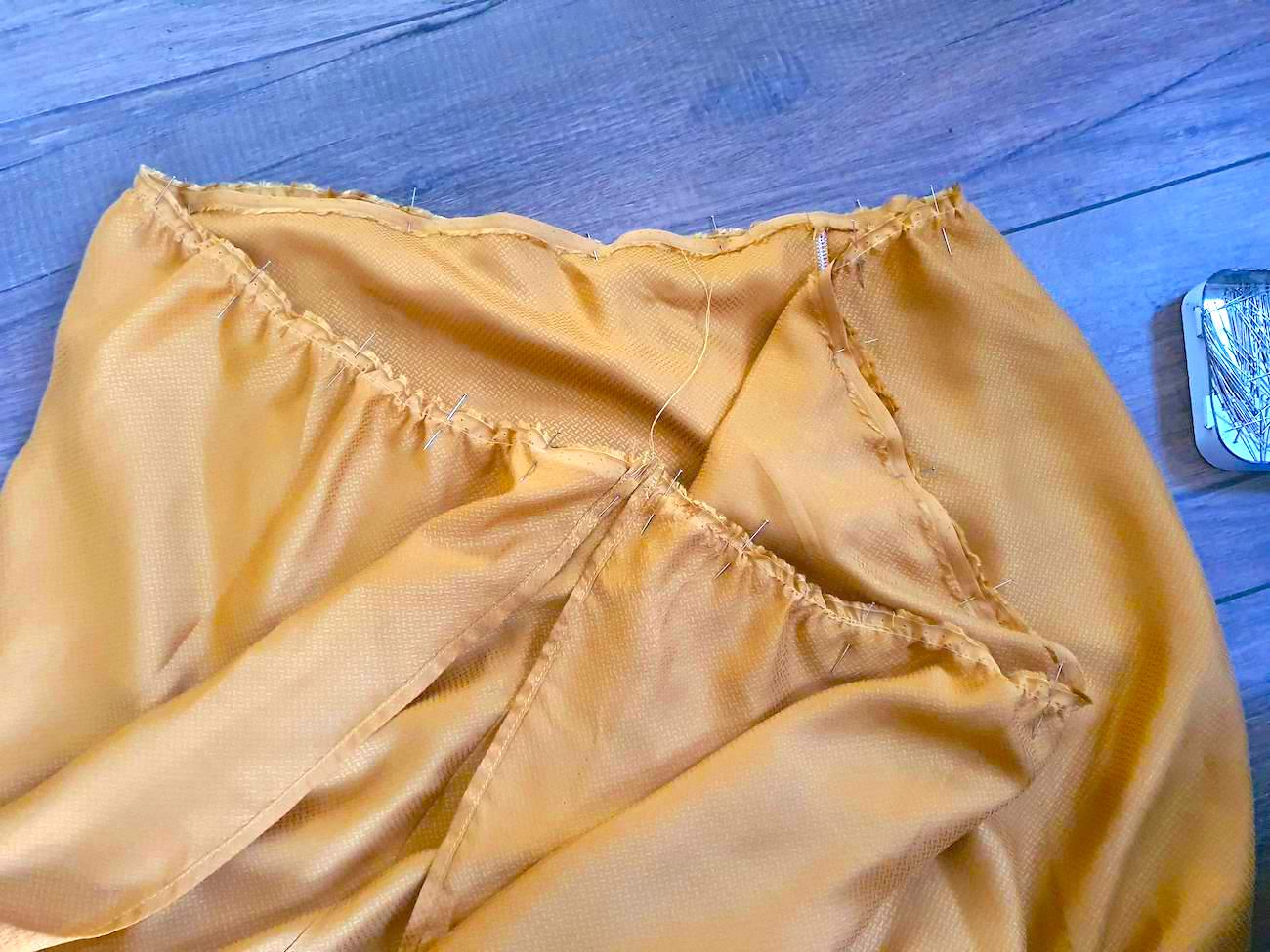 VII. After finishing the seam allowance with my serger (you could also zig-zag), I pressed it upwards, away from the slit opening, and right above that opening hand-stitched it in place on the reverse (so it can't turn down and become visible at the top of the slit). Last step was to hem the whole thing with a double fold.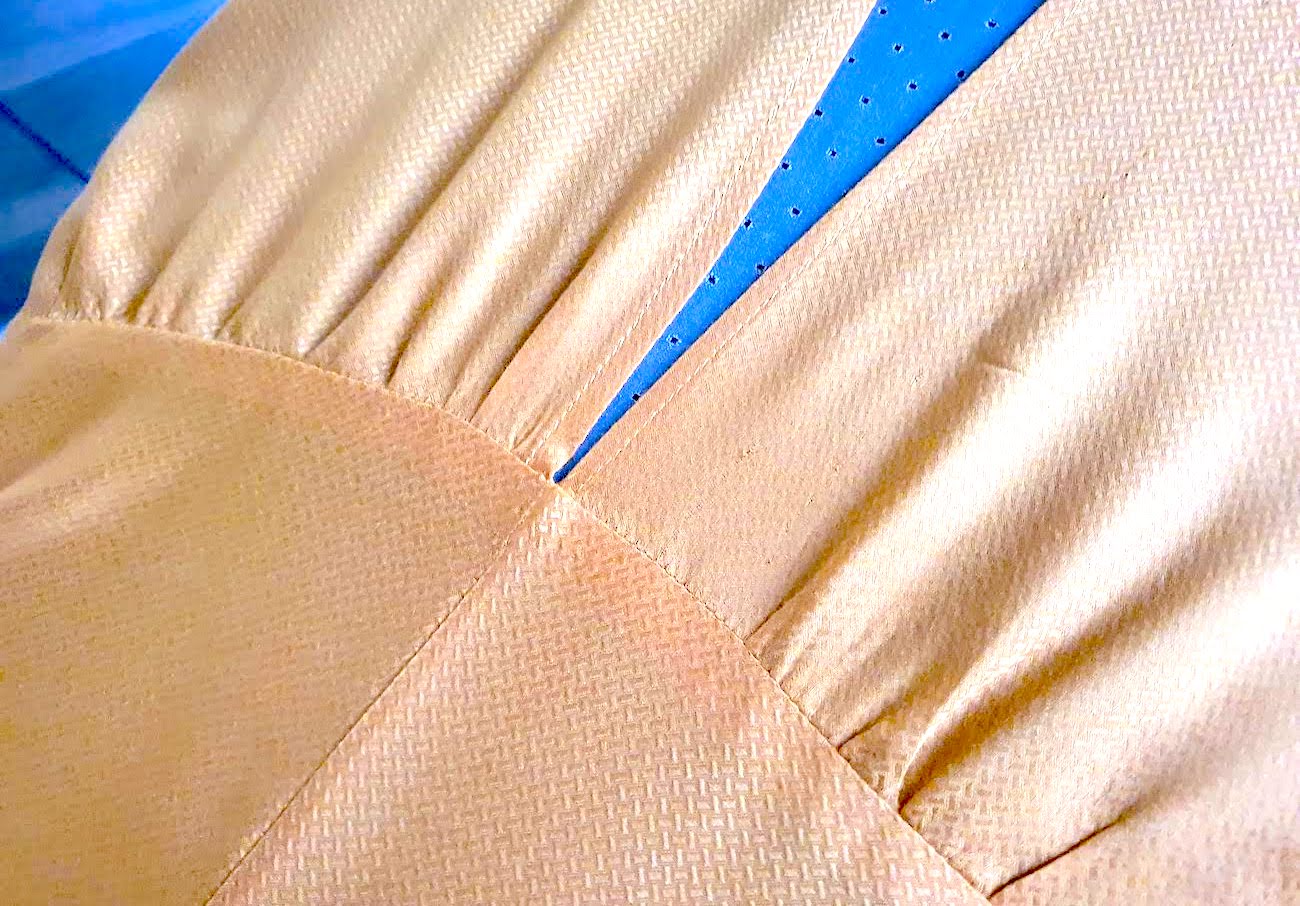 Can be worn with or without belt for a different look🖤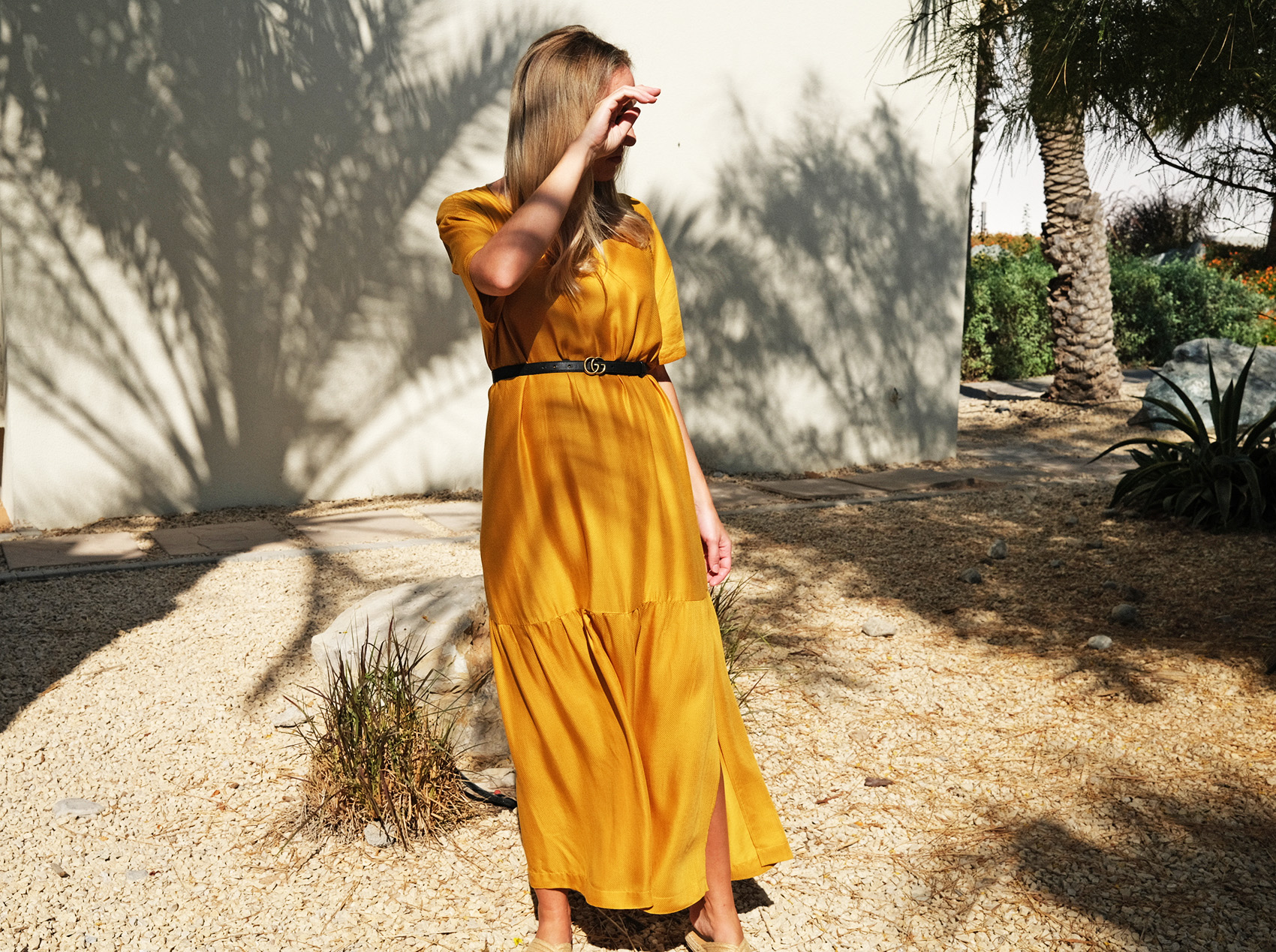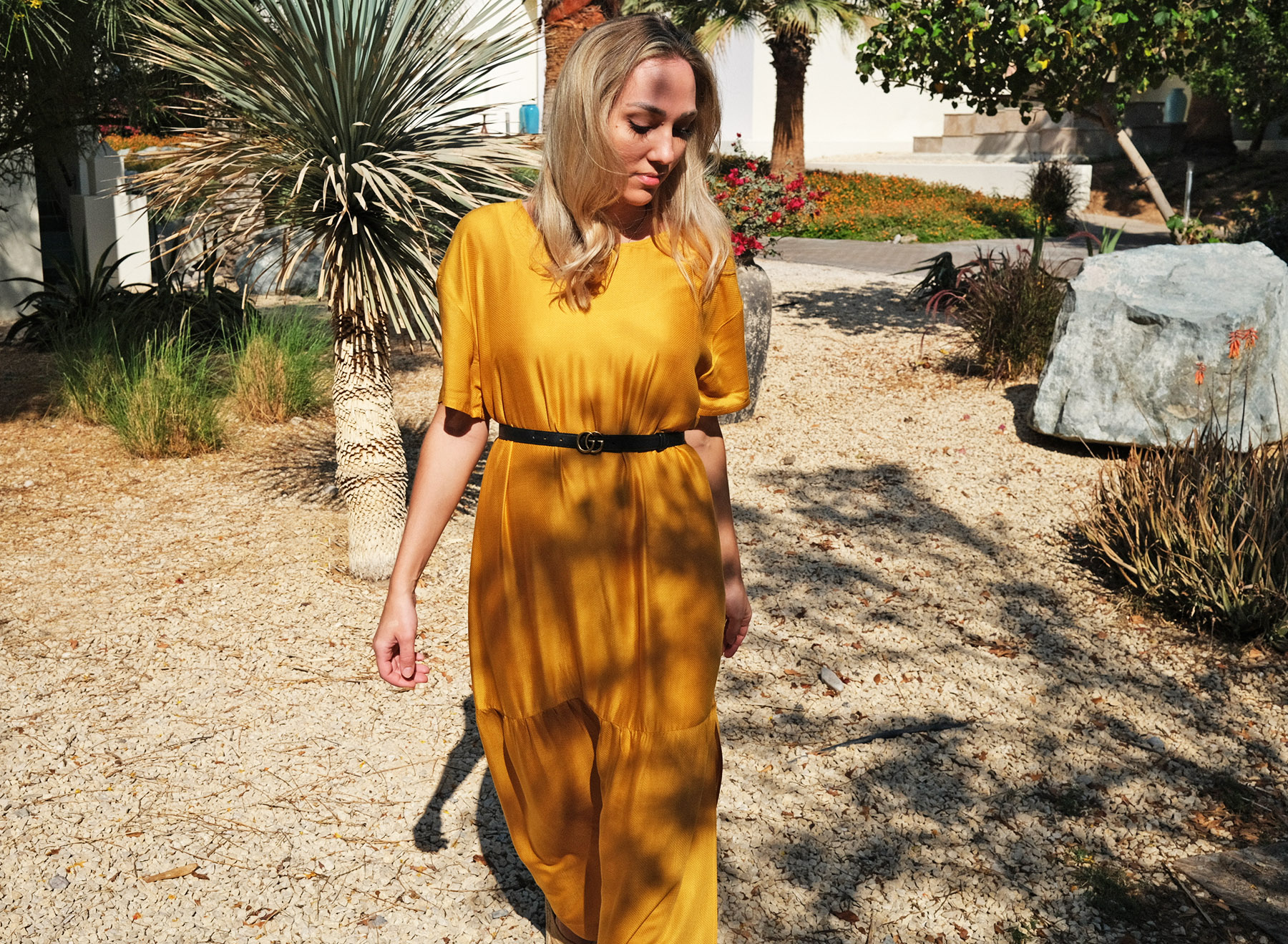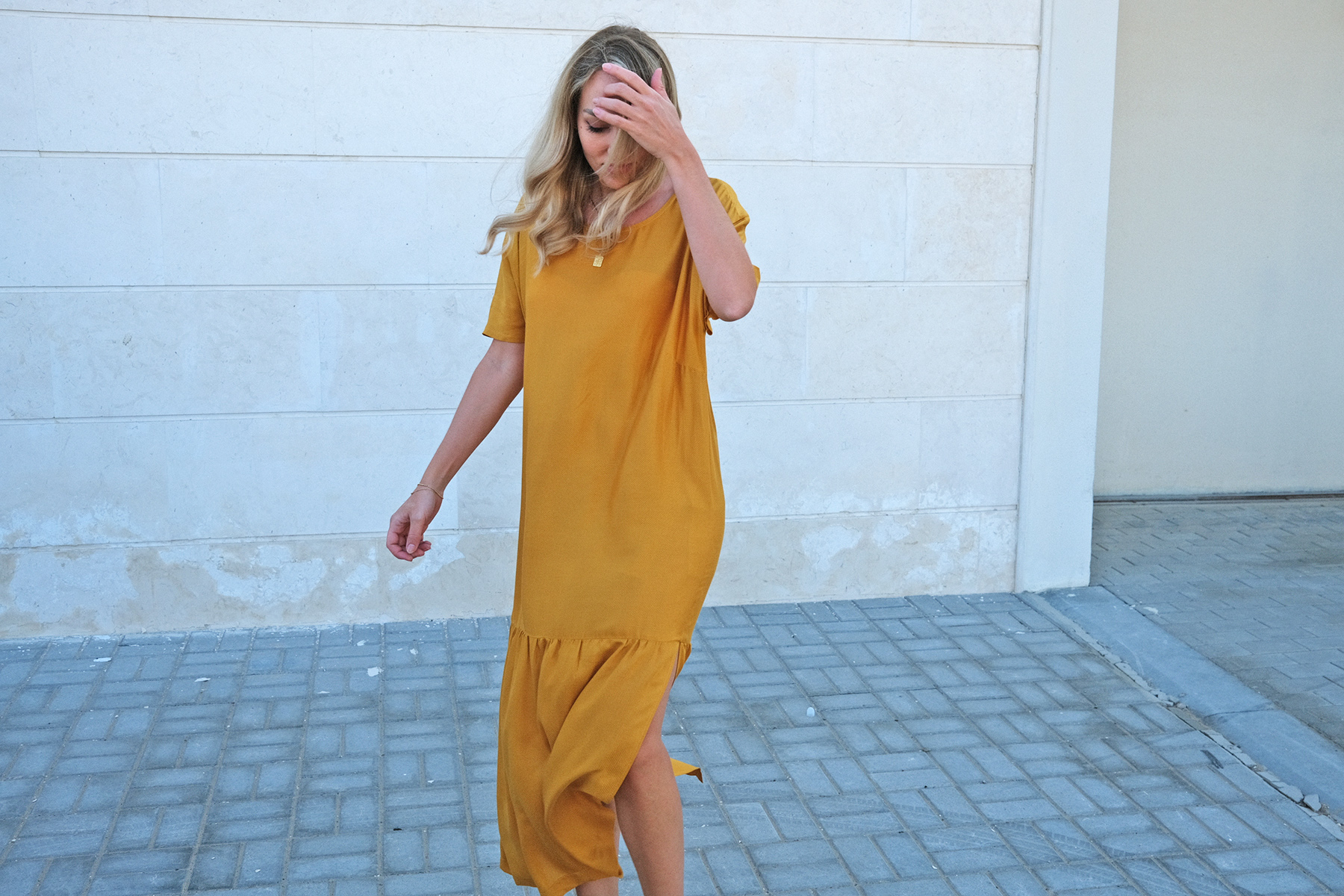 xo,