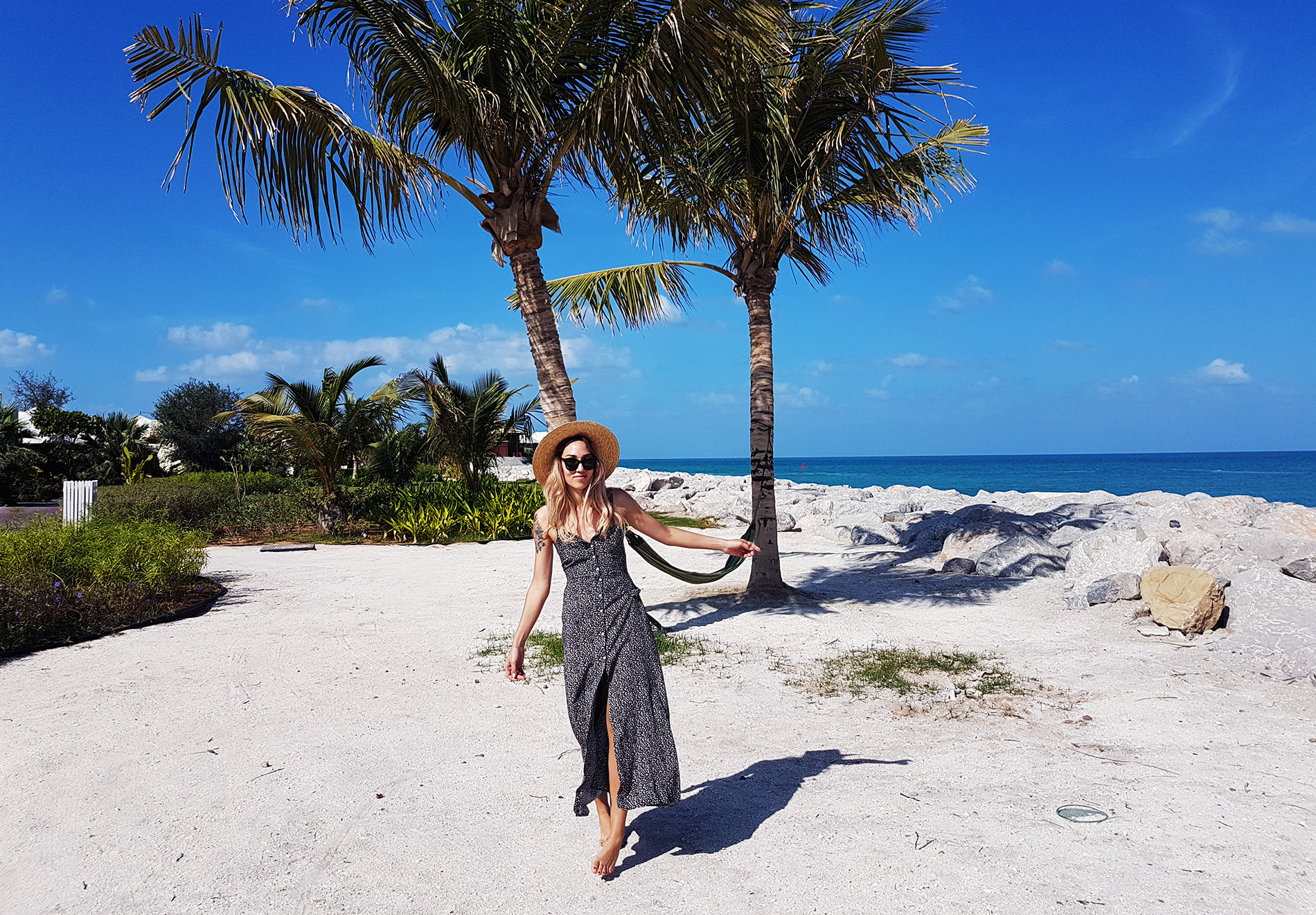 I've been watching a lot of early episodes of Friends over the holidays and feeling the 90's influence bigtime. This is not so much a proper tutorial, but an adapted dress version of
this top
.
TOOLS: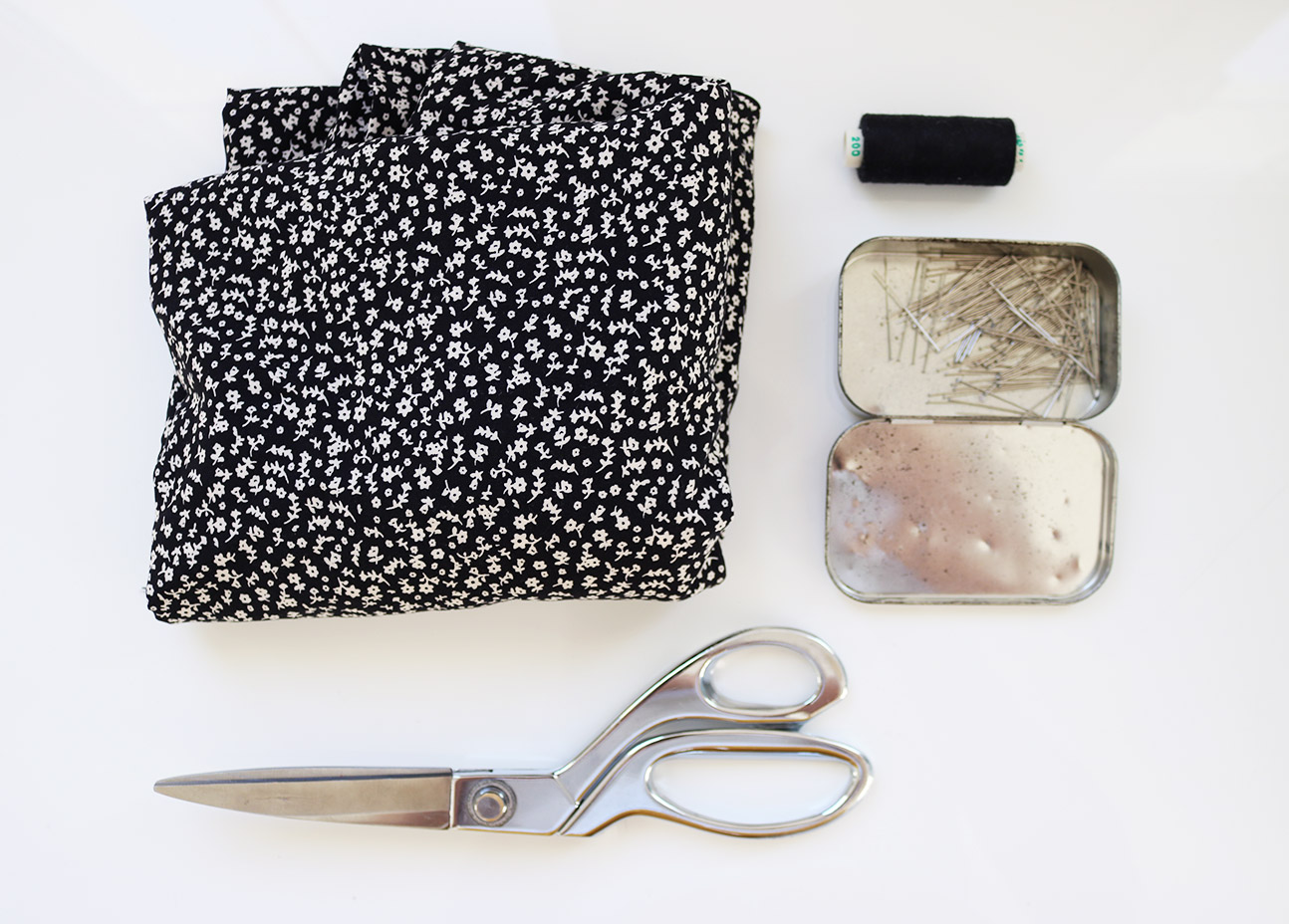 Fabric, 2 m (I used a light 100% cotton) | Pins | Scissors | Thread & Sewing machine | Not pictured but I used a small piece of elastic for the back of the waistline
I. Cut skirt pieces x2 (I'm EU 36/US 4)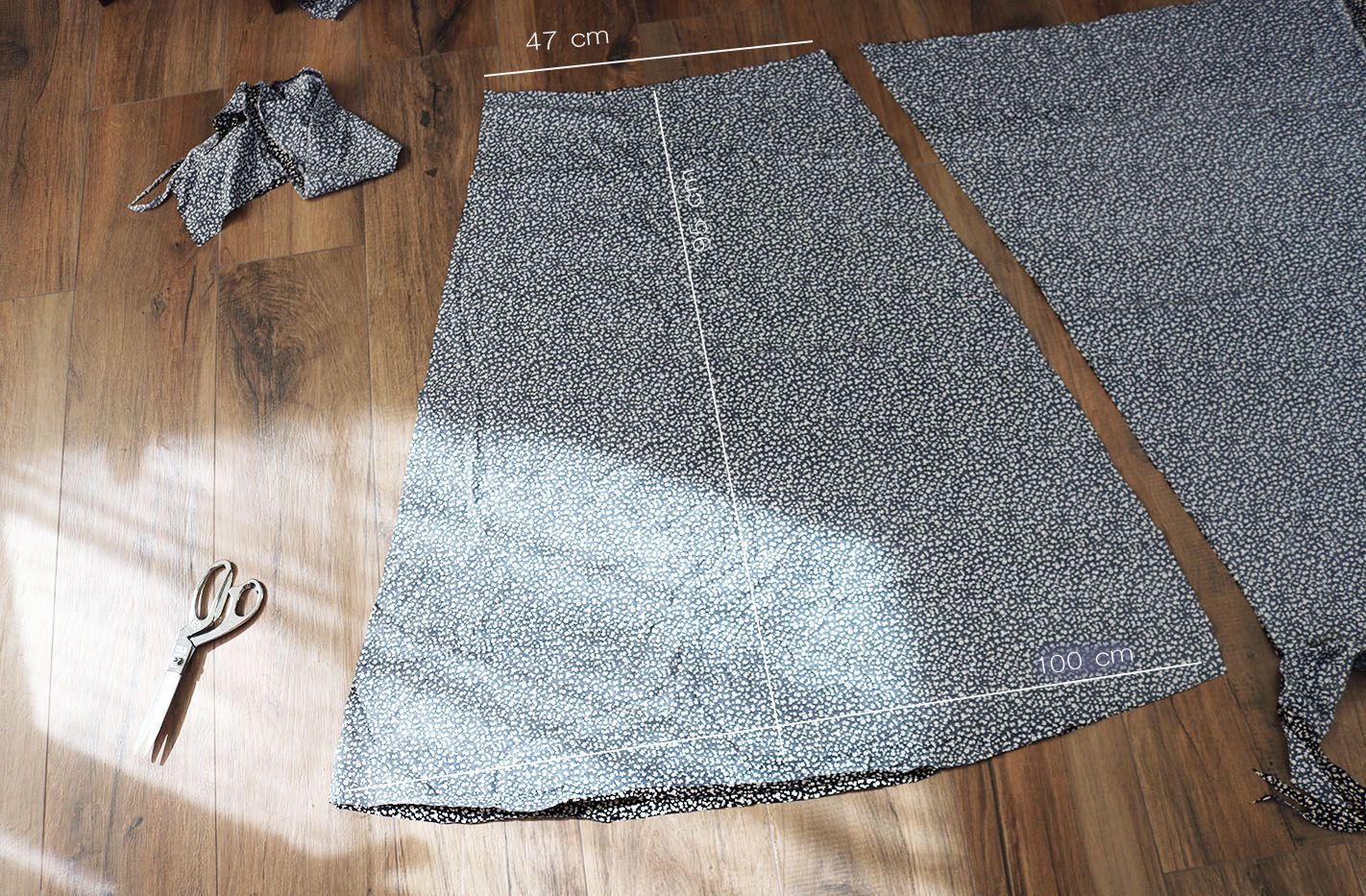 II. I cut one of the skirt pieces in half and folded the centre edges to form button bands (I like to make the one where the buttons will sit a bit narrower but that's just my preference).
III. Cut top pieces, need 2 of each for a double-layered top. I added darts to the bust area first.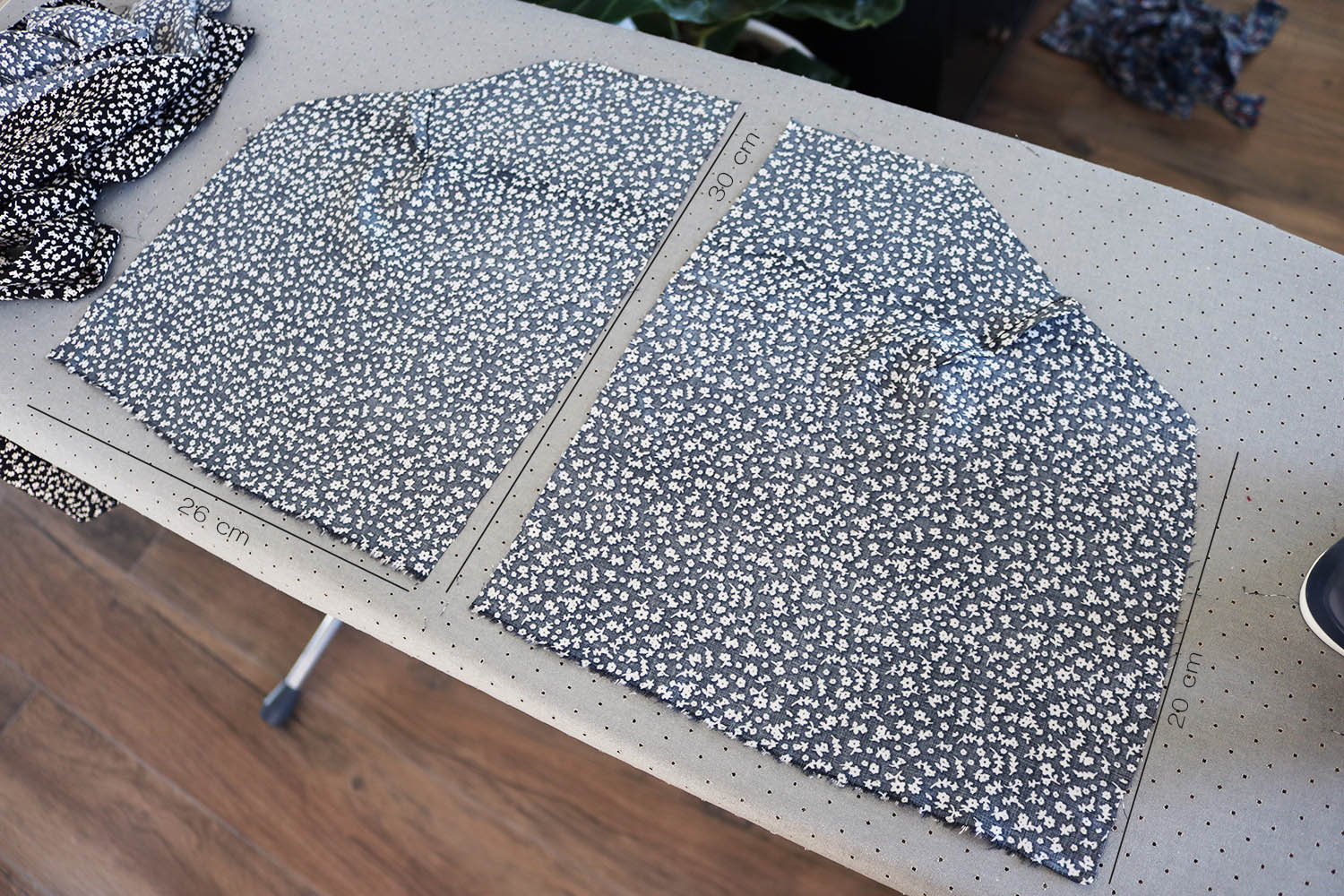 IV.
Next I cut long narrow pieces for the button bands and added those to both piece, but only sewed once so the the reverse side was not yet attached (so I could slip the lining piece in between later).
This post
has more detail on making a button band.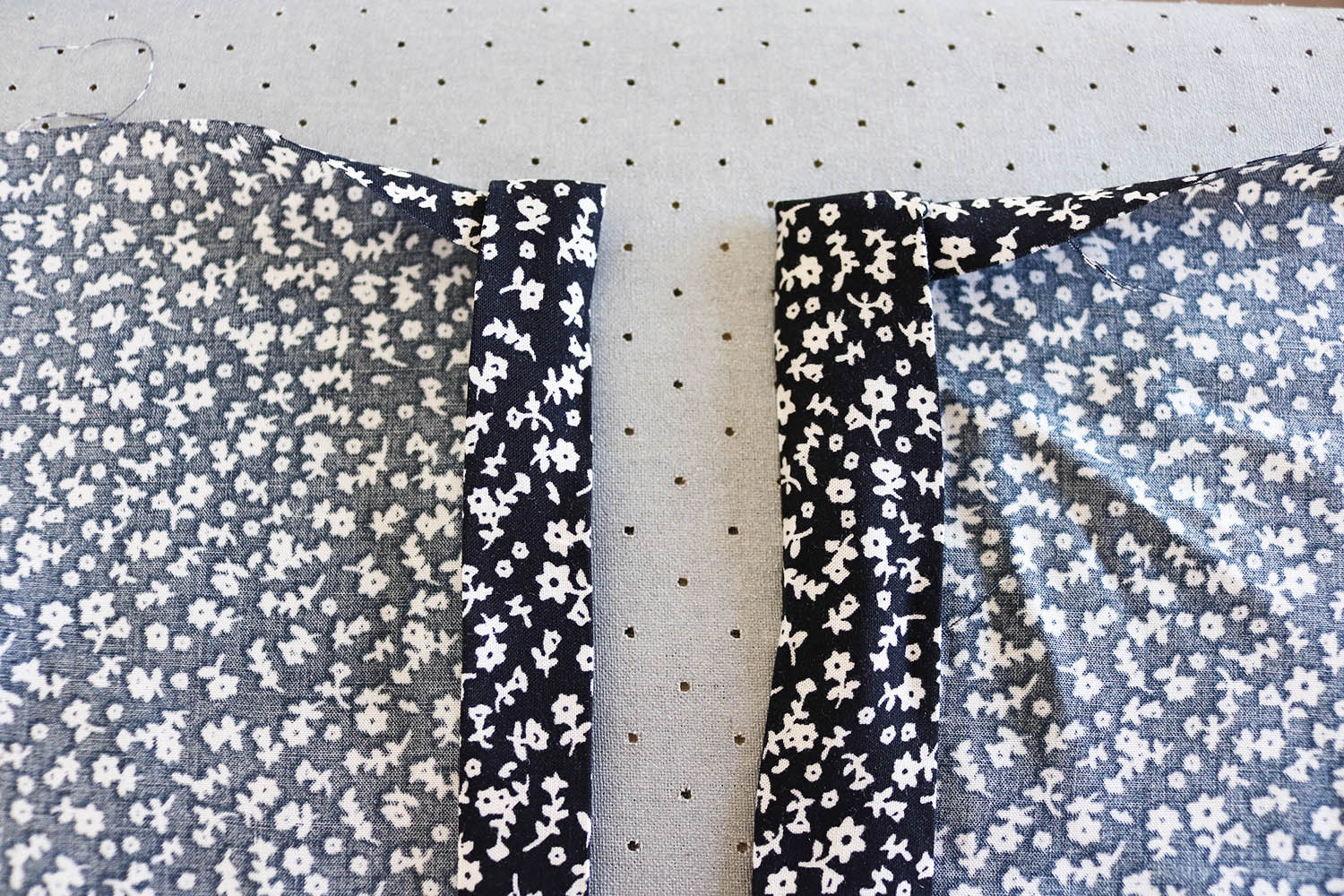 V.
The next steps are close to what I did with
this top
(and you can see better what's going on - this fabric was hopeless to photograph clearly). Made my shoulder straps + 4 small straps for the hoops to criss-cross the straps at the back. Attached the shoulder straps like so, and also attached the top pieces to the skirt at this point.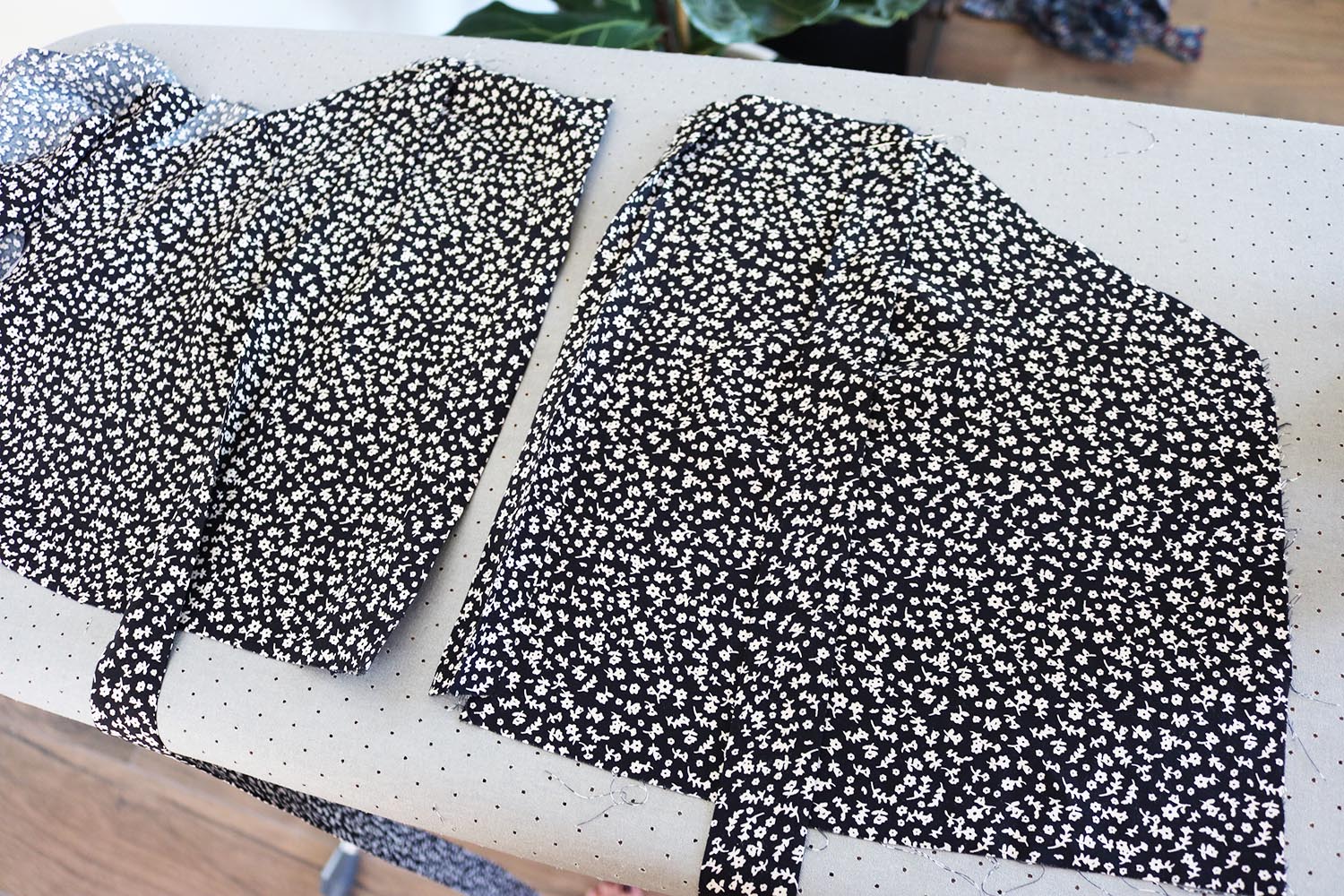 VI. Then pinned the two hoops per side at the back of the top pieces, and attached the lining pieces at all edges except the waistline and the one aligned with the button band..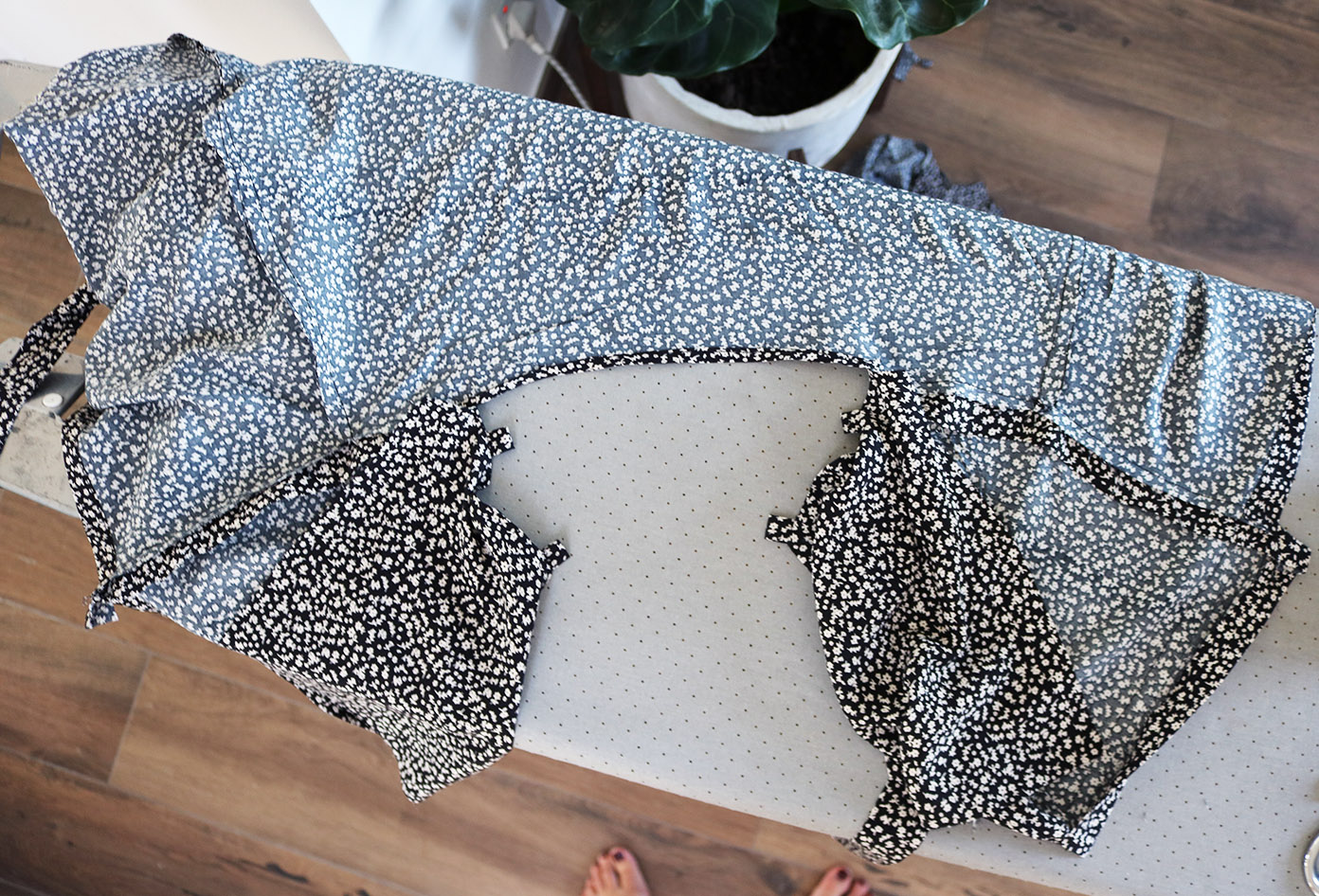 VI. .. Which I finished last by top-stitching the button band on the right side, and folding the lining over the waist seam, sewing in place. The back of the waistline I finished with a double fold, where I inserted a thin elastic to pull the area together a bit.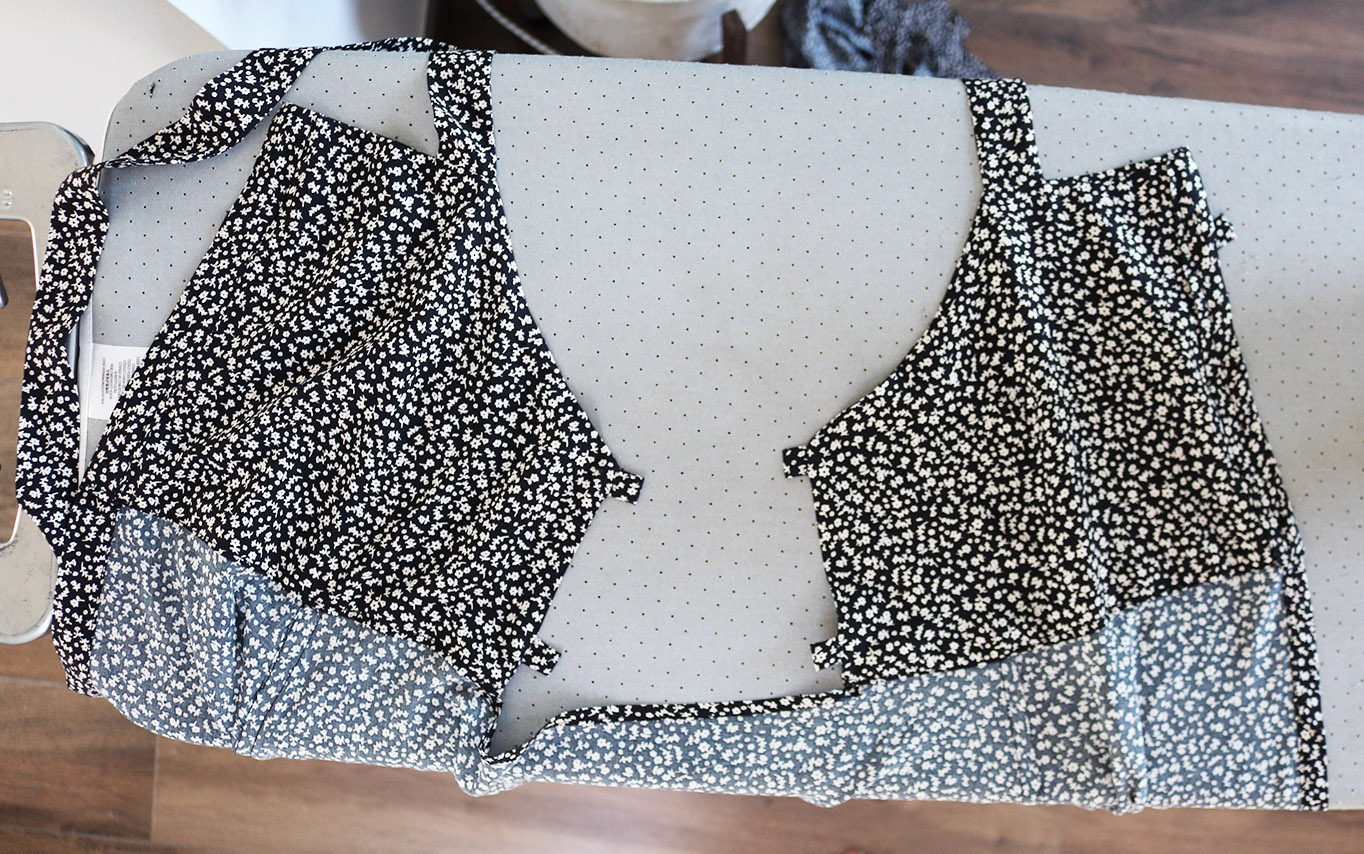 Last I added button holes and buttons, and hemmed the dress.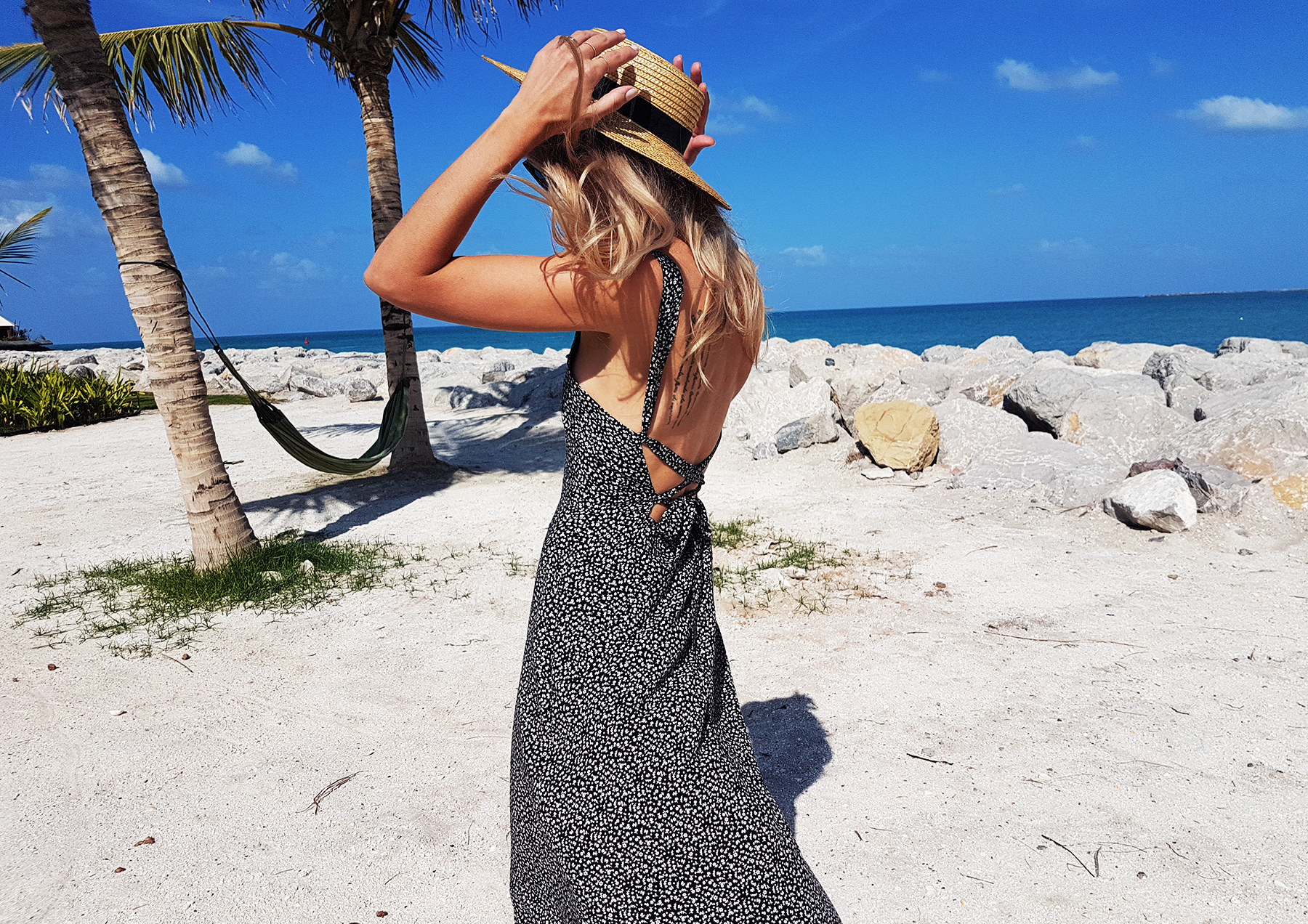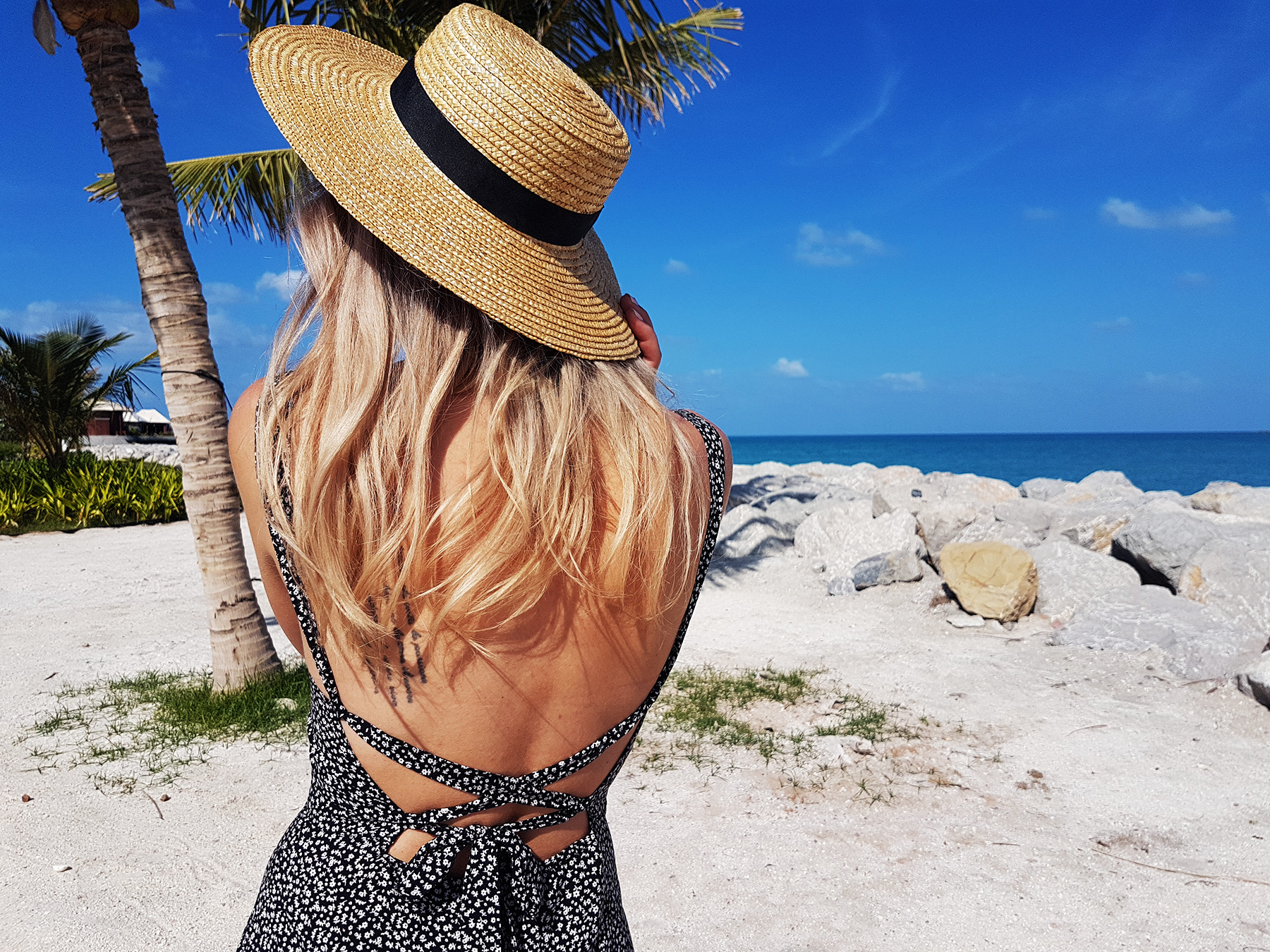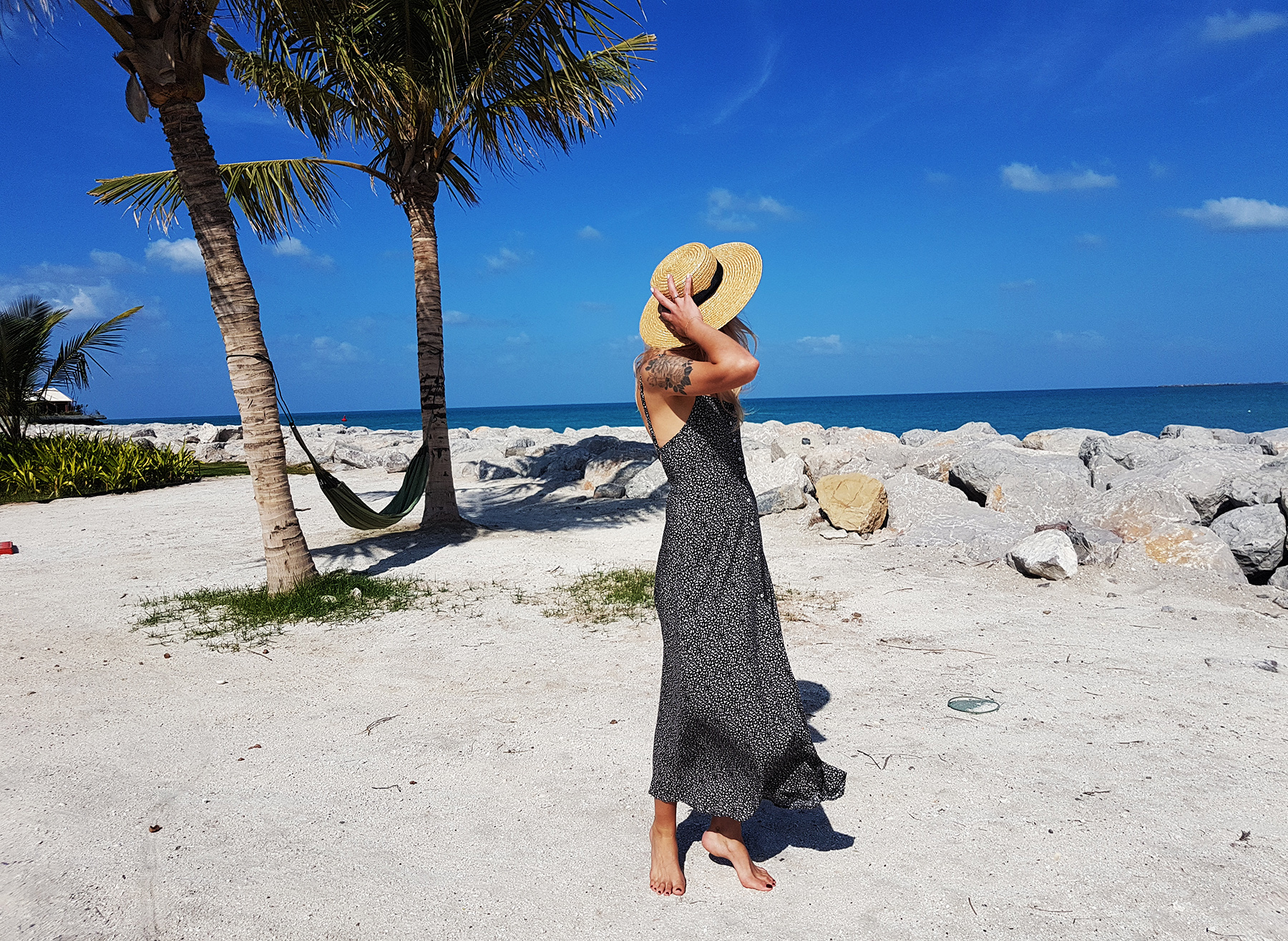 xo,
Julia